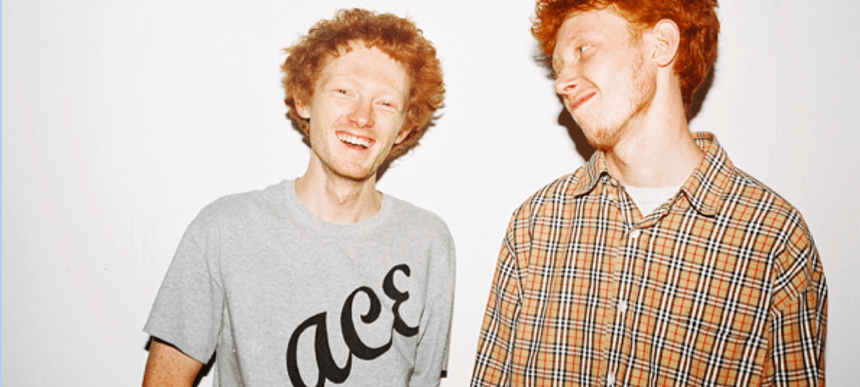 02.12.2021, Words by Maisie Goulsbra
The 10 Best Tracks That Will Make You Consider The Environment, according to Riton
"The world's first sustainable banger."
Defining a generation with his music, Riton has been connecting the dots between house and UK bass for quite some time, knocking out club bangers as a solo artist and more recently with The Fat Truckers band member Ben Rymer under the Gucci Soundsystem alias, releasing projects on James Murphy's DFA, Bugged Out! Recordings and Ministry of Sound.
Gucci Soundsystem's most recent release saw the pair get together with Jarvis Cocker on single release 'Let's Stick Around', a tune loaded with motivation to change our ways when it comes to the environment, released to coincide with the end of United Nations Climate Change Conference (COP26). At the forefront of British music culture for three decades, Jarvis Cocker, lyricist and founding member of Pulp, lays down a hypnotic vocal atop a ricocheting bassline that hurtles through the whole track with sheer dancefloor intent, rumbling towards a crescendo of sawtooth synths.
The music video is directed by Tim and Barry TV – a platform that aired Giggs' first ever freestyle, JME & Tempa T spitting while having a snowball fight, the odd coupling of Tinchy Stryder and Gang Gang dance, plus 17 year old called Chipmunk. The music video for 'Let's Stick Around' was filmed on the premises of this year's climate change conference and features an array of climate activist interviews on the streets of Glasgow during the conference.
1. Riton Present Gucci Soundsystem – 'Let's Stick Around' Ft. Jarvis Cocker
"I gotta start with what Jarvis called a "sustainable banger". It's deffo the first sustainable one made for the rave. I love that Jarv and Ben, who wrote the song, are telling people to not be sad but to be positive and work together. I think that's a really healthy and productive attitude to have; channel your anger into something great. I hope the below songs make you feel that too. A lot of them have multiple meanings but they all deliver a good environmental message too."
2. MOS DEF – New World Water
"I was trying to pull out my favourite couplet from New World Water but couldn't. Mos is so good at using day to day imagery to make you reflect on our collective attitude to water. The simplicity in the imagery (You be buying Evian just to take a fuckin' bath) is so direct – it's clear he's talking to everyone; there's no other in his criticism, it's universal. I think it's really important to put the responsibility on all of us. That glockenspiel melody is so addictive too."
3. Childish Gambino – 'Feels Like Summer'
"An appropriate one to follow Mos as the subject is so similar. I really love that on first listen Gambino has made a dreamy song to chill to, but then you catch the lyrics and realise the deeper message."
4. Depeche Mode – 'The Landscape Is Changing'
"I mean this was released 38 years ago and the lyrics are still relevant… The anthropomorphising of the landscape where he paint the mountains as 'sighing', and the river as 'ill' is really effective."
5. Marvin Gaye – 'Mercy Mercy Me (The Ecology)'
"This is the OG environmental track which saw Marvin move away from ballads to discuss deeper issues. "How much more abuse from man can she stand?" is such a powerful image to end on."
6. Idioteque – Radiohead
"It's probably not right to talk about songs from Kid A in isolation as they tell a narrative together, but 'Idioteque' is very good at conveying an anxiety towards the world's end through the production and Thom's vocals. It's a hectic track."
7. The Cure – 'A Forest'
"'A Forest' serves as such a good reminder of the power that nature holds. There's a sense of fear in Robert's vocal, mirrored in the music, when he talks about entering the forest."
8. Billie Eilish – 'all the good girls go to hell'
"The video is great at delivering the message about climate change. Billie as the angel covered in oil is a great symbol for the scale of the damage happening. Taking the point of view of the devil and twisting the Christian symbolism is really clever too."
9. Fela Kuti – 'Water No Get Enemy'
"Kuti is obviously talking about a lot of different things here, not least Nigerian Politics, but the philosophical message about how we rely on water for life makes 'Water No Get Enemy' an essential inclusion on this list."
10. Francis Bebey – 'Forest Nativity'
"Changing our usual association of nativity, Bebey creates such magic around the forest, which, like The Cure, reminds me that the power of nature shouldn't be ignored or fought with."
Stream 'Let's Stick Around' on your preferred service here or watch the video below.
Read next: The 10 Best Songs With An Environmental Message, according to Cerrone.