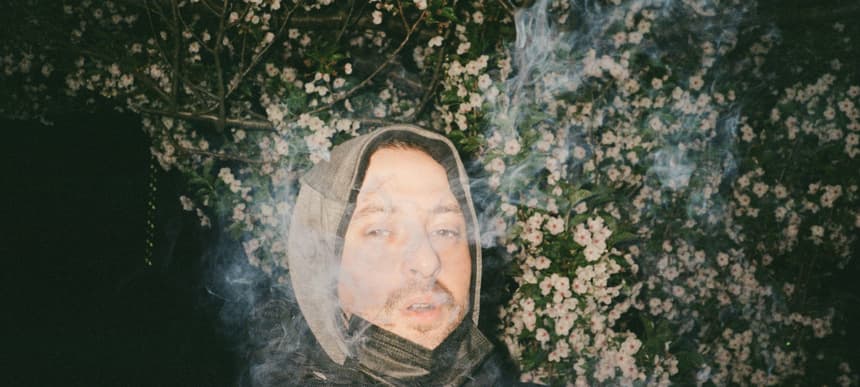 28.06.2021, Words by Billy Ward
The 10 Best UK Drill Producers, according to Bok Bok
"Sounds like 10pm in November in London, just dank and fucking cold..."
It takes a rare breed of label to have the kind of indelible stamp on a scene that Night Slugs has had on today's UK club culture. Started in 2010 by South London DJ and producer Bok Bok, real name Alex Sushon, and L-Vis 1990, the imprint captured the raw energy of sounds such as UK funky and spliced it with electronic music from around the world to create a new wave of club music. Over a decade later and the label's core London sound system mentality has helped reconfigure the UK electronic scene and push elements of the underground into mainstream view, paving the way for a new generation of artists, DJs and producers.
As executive of the cult London label, Bok Bok has travelled the globe performing and producing his ever-evolving musical craft. What started out as a love for pirate radio and grime white labels became more serious when he began DJing on UTZ radio station and performing at parties and raves in Camberwell. As a selector, his club-oriented sound became renowned for its eclectic and emotional nature, and the South Londoner has never ceased his exploration for new influences.
Launching his new AP Life imprint, as well as a new alias, One Bok, with his latest project 'Zodiac Beats Vol. 1&2', the producer takes a sidestep into a new sonic world via a potent UK drill-inspired sound. Across the eight beats, Bok updates and reconfigures his foundations in circa-'04 grime to explore themes of solitude, pain, frustration and catharsis. With his new record in mind, the DJ tells us ten of his favourite UK drill producers.
Speaking about his selection, Bok says: "These are in no order of preference. AP Life keeping it non-hierarchical! They're also just based on personal taste/listening and not meant as any type of definitive guide…sorry if I've excluded anyone."
1. Carns Hill
"The originator and godfather of UK Drill production, Carns has been doin it since (officially) 2010 (funnily enough also the birth year of Night Slugs the label). Carns is defo responsible for shaping the early sound of the UK scene and has moved with the times spectacularly. I have his latest tape on replay since it dropped. Also love his rap-wave beats for Blade Brown."
2. Realist Strizz
"Mainly in this list for the "City Of God" instrumental for Moscow17, one of my fav beats of all time. If you've heard me play a AP Life type set then you've heard me play this beat. Absolutely cold!"
3. Nammy Wams
"OK ok ok so I'm biassed since Nammy is team AP, but I just really love his work. Taking the drill energy, fusing it with his grime influences and making it his own. Nammy has absolutely shaped the AP Life vision and where he'd headed with his newer beats is just nuts. Just wait and see!"
4. Sykes
"It's hard to pick one Brigade member over others because my favourite beats are almost always the collabs. Sykes sticks out in my mind for the totally cold-hearted, doom-laden beats circa '018, esp. his work for Headie. "Violence" off "The One Two" comes to mind as a highlight."
5. Ghosty
"He does his thing in the UK and definitely did a lot for shaping the modern day UK Drill sound. Really love his beats for Headie x RV. But personally I also love how Ghosty's beats have been embraced in NYC. One of my alltime favourites of his is "Suburban Pt 2" for 22Gz."
6. Chubz TP
"The game changes again when "Homerton B" by Unknown T dropped. In my eyes Chubz is responsible for making UK Drill twerkable and taking it to the party, and has personally been a huge inspiration."
7. Jamma
"Days before Drill got all melodic, I loved Jamma's beats, like the one for "Linkup" by Russ & co for example. Sounds like 10pm in November in London, just dank and fucking cold."
8. Hargo
"Another one who is just grim & cold and along with others in this list represents for me a very definitive era of UK production that definitely helped shape the vision for AP Life."
9. M1ONTHEBEAT & MK the Plug
"As unfair as it is to put these two together considering their individual achievements I'm gonna do it, just cos the era of their collaboration was unparalleled (and I only have 10 selections which isnt nearly enough to include everyone!). I don't think they even work together anymore but lets be real, UK Drill doesn't come more iconic than when these two would collab for local Tottenham artists, such as various OFB members like Lowkey and obviously Headie. there's nothing better than hearing their producer tags back to back – you just know something absolutely cold is incoming."
10. Lois Elisa
"New-ish producer, definitely one to watch. I love everything she's putting up on her IG. Sure to blow soon."
Special mention: Majima
"One more selection than I am allowed but I had to give Majima an honorary mention. Not drill exactly but always pure crud. Let me not say too much for now except – keep watching the AP Life space and you'll see about this producer soon."
Listen to 'Zodiac Beats Vol. 1&2' below:
Read next: The 10 Best UK Rap Tracks of All Time, according to Smoke Boys