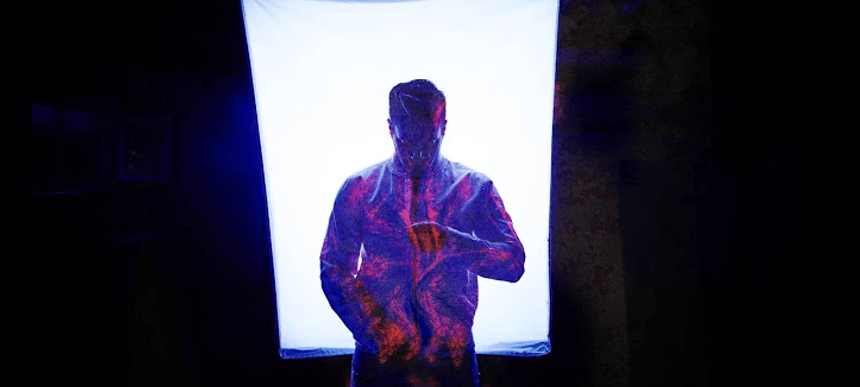 18.12.2015, Words by dummymag
The 10 best UK producers right now, according to SCALES
Young producer SCALES was behind one of this year's hottest summer jams, Love's Got Me High. The track features a rogue sample of comedian and actor Jamie Foxx from his 1993 standup Through The Fxxhole, brought up to 2015 speeds via SCALES' slinky future-house porthole.
Rising to recognition this year, the producer's credibility was cemented with his remixes of Mura Masa's Firefly featuring Dummy fave NAO. SCALES also took Soundcloud by storm with his take on Ellie Goulding's Love Me Like You Do, which quickly scooped over 124,000 plays. Gathering momentum quite quickly, SCALES ends a very productive year by giving us an insight into the rest of the UK scene right now, tipping us off with a few ones to keep an eye on.
01. Sonny Fodera
SCALES: "This guy is top of the Beatport House chart for a reason. He is on top form at the moment delivering pure house bangers. I love how he uses minimal elements in his productions yet when the tracks drop they are so powerful and spacious. His new track with Yasmin on Defected is a banger too! If you haven't done so already check out his remix to Loves Got Me High…. he killed it."
02. Shift K3y
SCALES: "I've loved what Shift K3y has been doing since his early trap days (check out his Sisqo remix.) Just like myself he is brining back that classic UKG sound with a twist. Great songs with sonically fresh sounding productions. Had Touch been made 15 years ago no doubt it would have been a staple garage classic."
03. MNEK
SCALES: "I picked MNEK because EVERYYYYY song he delivers is a HIT. Plus Karen Harding's Say Something has been my song of the year. It never gets old for me and will remain a future classic. I met MNEK at the Gorgon City album launch party and he is a top guy. We mostly spoke about our love for Janet Jackson. We have very similar tastes musically which is why I love his songwriting and productions. This guy will be around for a long time and I hope to work with him soon!"
04. Felon
SCALES: "I heard about these guys first through Danny Howards BBC Radio 1 Dance Anthems show. They've been releasing pure bangers ever since!! I was lucky enough to get in the studio recently and we've smashed a deep club track for you all. Can't wait for you to hear it! More great tracks coming from these guys next year for sure."
05. Flava D
SCALES: "I love what this girl is doing – straight up classic UKG sounds. She's only released a few things but from what I've heard so far next year she'll be dropping some bombs. I've been playing Closer all year long and looking forward to the release of Rhythm & Gash. One to watch for sure."
06. Fono
SCALES: "I remember the first time I heard Real Joy I was like, "What the hell is this!!??" The production coming from this guy is just flawless. It's not to everyones taste, but this guy is brining something new every time with his unique sound of brassy modulated Jupiter pads and garage esque beats. His string of remixes he has been doing have all been on point too. Can't wait to see what this guy has up his sleeve for next year."
07. Dusky
SCALES: "They don't release much but when they do it's just pure fire. Skin Deep was one of my favourite tracks this year by far. They manage to nail really deep hooky basslines along with warm mesmerising beats. I'm always referencing these guys as I love their sound."
08. GRADES
SCALES: "I've loved this guy's music since I heard his bootlegs of Brandy & Aaliyah. He's very similar to myself in that he is music driven and all about great songs and chord progressions 🙂 Also Crocodile Tears is a classic for me!! Such a great song in that it pays homage to the original UKG sound with a slight twist on the vocal and production. If you haven't heard yet his production on NAO's Bad Blood is just sublime. This guy is going to be around for a long time and I'd love to do a track with him in the future."
09. Thousand Giants
SCALES: "BASS is all that comes to mind when I think of this guy. He has that UK sound always throughout his productions which is what I love. He's recently remixed Loves Got Me High which is a straight up trappy rave banger. This guy has plenty of stuff coming in the new year so make sure you keep an eye on him."
10. Billon
SCALES: "Nothing is one of my favourite tracks from the last couple of years. I love the way they fuse all my favourite elements of UKG, House & RNB together. Hopefully we can lock in a session soon and bring you guys something fresh!!"