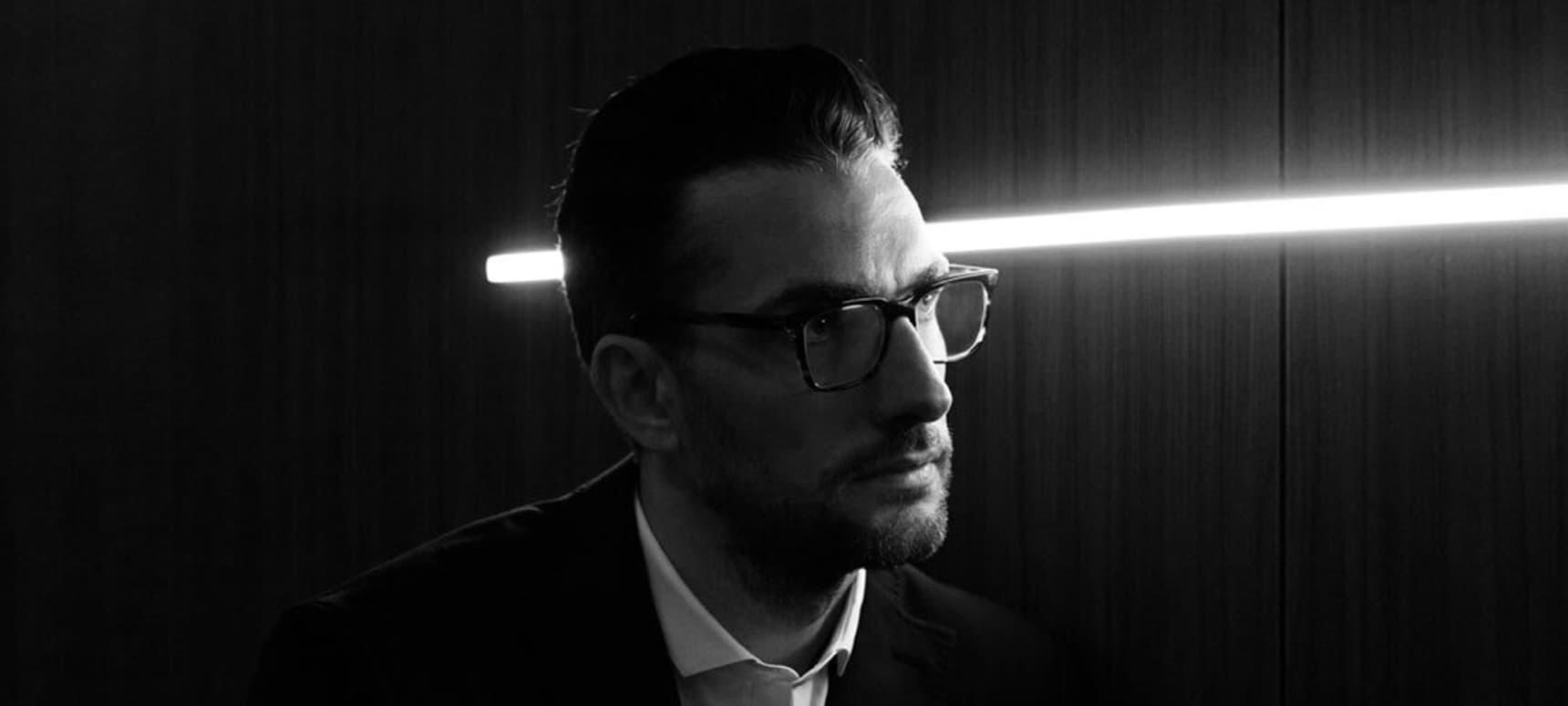 01.07.2016, Words by dummymag
The 10 best underrated tracks on Deeply Rooted, according to DJ Deep
First getting a foot on the ladder via Laurent Garnier giving him his debut DJ set at Boy in Paris, DJ Deep has been active in house and techno music since the '90s. Now one of the most revered and longstanding members of the French scene, he's spent an illustrious career playing in clubs and on radio – from being resident warm-up DJ at Garnier's Wake Up parties at Rex Club to promoting his own night there, Legends, which saw house music glitterati such as Frankie Feliciano, Kerri Chandler, Tommy Musto, and JoVonn pass through the Parisian club's doors.
Alongside a healthy amount of appearances on the club circuit, he's run two labels and even launched his own rotary mixer, so productivity has never been an issue for DJ Deep. He's been at the forefront of House Music Records and Deeply Rooted Records since the early '00s, which between them have played to host releases from Mr. K-Alexi, Kerri Chandler, Ben Klock, François X, and even Deep jumping onboard himself for a collaboration with JoVonn – the unmistakably smooth ode to house music's underground of Back In The Dark.
To mark his upcoming 12" release on Rekids alongside Traumer, La Valle La B, we caught up with DJ Deep to dig into Deeply Rooted's rich discography to share 10 of the most underrated tracks on his long-lasting label.
Read DJ Deep's selections below, and listen seamlessly via our YouTube playlist.
Kerri Chandler Pong (Ben Klock remix)
DJ Deep: "The Bones and Strings remix by Ben Klock has been a big success on the label, and I love it, but i always had a very special thing for this other mix Ben Klock did. Super deep, underground and haunting."
Kerri Chandler Invaders, The Panic
DJ Deep: "The whole 'Computer Games' album was such a great adventure. I believe this came out around the same time as Bar à Thym – which was a big record for Kerri on King Street – but playing this track again at Weather festival for my special house set was really a blast, and a few people seem to really enjoy (re)-discovering it!"
Manoo Tribal
DJ Deep: "A dope beat, that didn't age in my opinion, and apparently in Dennis Ferrer's opinion too as he just used it on his DJ mag's 25th anniversary front conver mix."
Tokyo Black Star feat. Yurai Rainbow
DJ Deep: "As Fantastic Voyage is maybe a little more DJ friendly, I always loved the feel of this jam. –it's quite unique and naive. It's one of my favorites from my dear friend and super DJ, Alex from Tokyo."
Jovonn Can't Hold It Back
DJ Deep: "I recently checked it again and really loved it. I wish I could recapture the feeling of that time. I was speaking to a few Jovonn fans, and some seem to have missed it!"
Manoo Oh Yes
DJ Deep: "There is something quite "out there" in this jam. I rediscovered recently on a CDR and it took me quite a while to associate it back to Manoo. When I did, i started remembering the whole process of putting this various artist pack together, and I think it's a really nice deep track to revisit."
Marcelus Utopia
DJ Deep: "Those were such exciting moments – to meet a young and very promising artist such as Marcelus, and to be able to release some of his music on my label (then) manufactured and distributed by one of my mentors, Carl Craig's Planet E! It was great to have this "Ben Klock – Marcel Dettmann" sort of sound produced by a young local artist (tracks like Perception and Friction come to mind). This track stands out as a very special one."
Francois X Haunted
DJ Deep: "Having a Marcel Dettmann remix on the label, and specifically on my friend's Francois X record, was really an exciting thing. I really like Haunted, which in my opinion stood the test of time and was probably a little underrated back then."
J.C Ghetto Blaster
DJ Deep: "I think it's pretty incredible how J.C managed to mix a "raw" Chicago house feel with a more techno sounding jam. The result is pretty unique, and I'm struggling to find many records that have such characteristics!"
Bleak Noon Shape
DJ Deep: "Part of a joint venture with Tresor for my Kern mix CD. It was great to have this exclusive edit of Rootstrax's Harlequin by Kerri Chandler, as well as DJ Gregory's Head Talking. And I think both Bleak 12"s really stood out as very nice techno releases on the label, but this one to me is quite unique."
DJ Deep and Traumers La Valle La B 12" was released July 1st on Rekids (buy). Catch DJ Deep b2b Ben Sims for Kabuki at Dance Tunnel on July 9th (info).