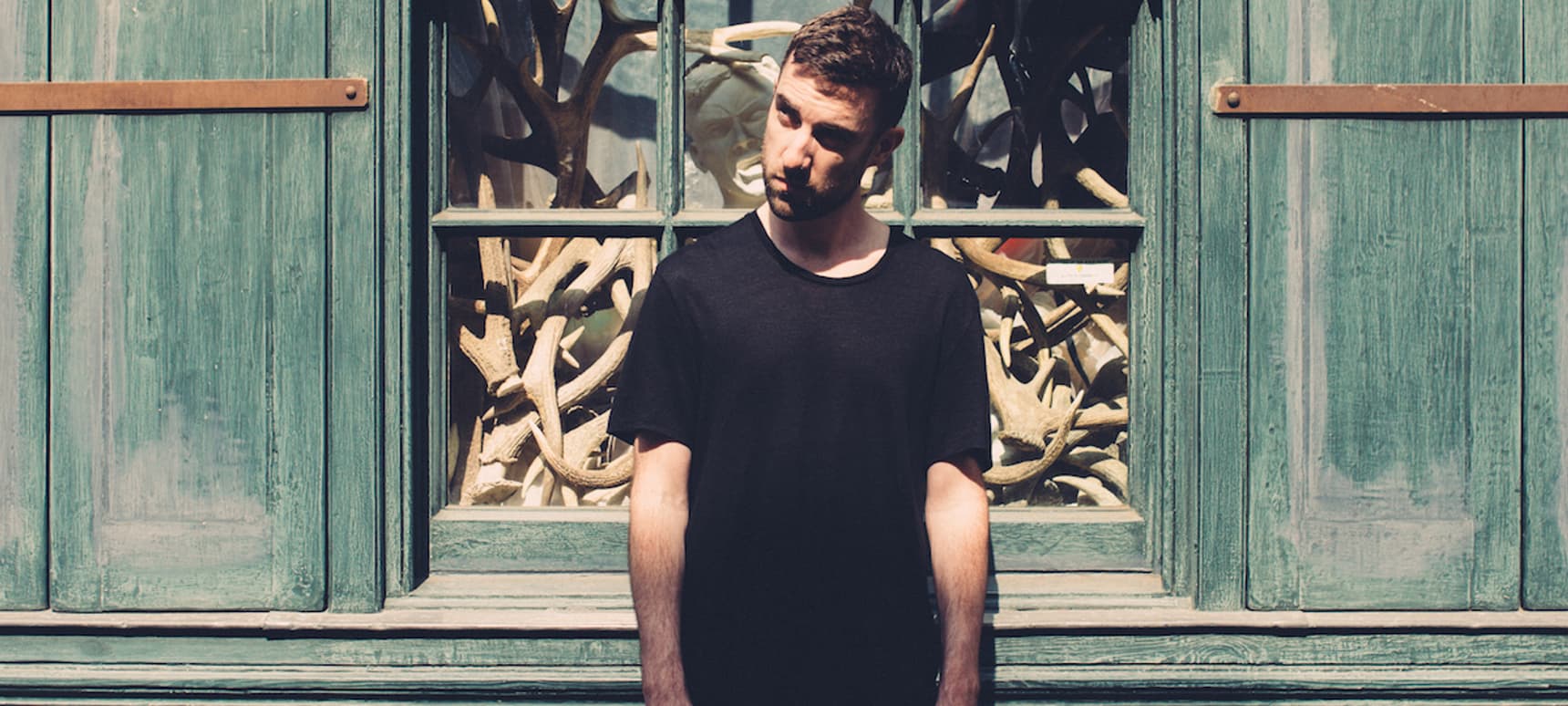 26.03.2015, Words by dummymag
The 10 best warehouse techno tracks, according to Scuba
Scuba navigated through the evolutions of dubstep on 'Triangulation', created euphoric, festival-ready house in the vein of Orbital and The Chemical Brothers on 'Personality', and, with latest album 'Claustrophobia', tackled spacious techno – all while managing to sound like… well, like Scuba.
'Claustrophobia' was created during a period of downtime that saw Scuba, aka Paul Rose, take time out from touring for health reasons. Away from the crowds, he looks inwards, crafting an album that's broadly split between IDM and ambient pieces, and ear-splitting, warehouse-sized techno. Influences from the masters – your Millses, your Surgeons, your Hawtins – are all apparent, but Rose is no imitator, throwing satisfying curveballs and false starts across the record that gives it its own idiosyncratic edge. From a sonic perspective, 'Claustrophobia' is also one of Rose's most impeccable-sounding records, the detail in his constructions more fine-tuned than ever before.
Following the release of 'Claustrophobia' earlier this week, and before he plays the REFLEXION show alongside Hotflush compatriots Dense & Pika, Function, and Jack Haighton at London's Steelyard, Scuba has contributed to our 10 best series, and picked the only topic that he really could have: warehouse techno.
01. Jeff Mills The Bells
Scuba: "A classic in the proper sense of the word, and one that defines the techno genre as much as any other track. No one bridged the gap between the European and American approaches to techno quite like Jeff Mills, and while there are many other productions of his which you could put in a list like this, none of them sound quite like The Bells."
02. Porter Ricks Port Of Call
Scuba: "If Mills defined the links between Europe and America, Chain Reaction epitomised '90s Berlin. Totally different to what was coming out of the UK and other European centres like Belgium at the time, the Berlin sound was deep, menancing and atmospheric. The Porter Ricks releases on the label buried grooves underneath layers of static and atonal sonic waves in a way that hinted at relegating the dancefloor to secondary importance, but managing to bring the different aspects together in a way that made the records inescapably club-centric."
03. Surgeon Muggerscum Out
Scuba: "One of the first records I ever bought as a teenager getting into techno in London. The Birmingham sound was another distinct voice in the mid-'90s, and Surgeon was arguably the key man. His attention to detail reminded me of another producer I got into around then, although working in a completely different style – Photek. I definitely bought this and 'Photek 5' around the same time, and I remember being notably blown away by both of them."
04. Ben Klock Subzero
Scuba: "One of the defining records of the latter Berlin era, the dominance of Berghain in the city over the past few years has been almost total and with good reason. Obviously Ben has been a key part of that and his productions are almost as important as his DJing in that respect. It's difficult to think of another record that sums up Berghain in quite such a succinct way – it was clearly made with the sole intention of being played on that system."
05. Spira Bruised
Scuba: "The sound of mid-'90s London techno. Another of my early record shop purchases, this and all their other material is extremely uncompromising and sounds these days almost impossibly hard-edged. One of the stranger coincidences I've had was finding out years later that a former Spira member was currently managing me… unexpected to say the least. Not any more, although we're still on good terms."
06. Dave Clarke Wisdom to the Wise (Red 2)
Scuba: "Frequently (and rightly) referred to as one of the most important techno records ever, I went back to this recently and it's amazing how fresh it still sounds. My way into Dave Clarke's stuff was Red 3 when it came out, but as soon as I clocked that I went back and bought the first two immediately. There's also a track of his called Southside which essentially did the exact Daft Punk filter thing, but before they did it. A proper legend."
07. Sister Cyrex First Question
Scuba: "I played Carl Cox's first 'F.A.C.T.' CD literally on repeat for at least a year when I was at school; I was totally obsessed with it. It was in the period where he was playing predominantly pretty hard techno but mixing it with trancey stuff (in the best possible sense), like things off the Platipus label and other early Goa-type tracks. This track manages to blend the two styles pretty perfectly though. It's definitely a techno record, but it's got that crazy psychedelic edge to it."
08. F.U.S.E. Substance Abuse
Scuba: "Hawtin at his best, this is an absolutely seminal acid record which probably has to be played in a warehouse to be appreciated fully. There are so many key records from this period in his catalogue, as F.U.S.E. but also as Plastikman and under his real name."
09. Recondite Cleric
Scuba: "Probably the recent techno record that's got the biggest reactions in my DJ sets over the past couple of years. Recondite first gained attention for his (proper) deep house stuff, but when he turned his attention to techno he really took off. This is one of those tracks that's so simple in conception, but absolutely perfectly executed… Which is a trick all the best records pull off, really."
10. Kosmic Messenger Flash
Scuba: "Stacey Pullen's Kosmic Messenger alias was another thing I was pretty obsessed with when I first got into buying vinyl. There were a few key releases, especially the ones on Plink Plonk records, of which this was one. It was also on the classic Laurant Garnier Laboritoire mix which was very influential on me as a DJ early on – it covered quite a wide range of styles and changed tempo frequently, which was an approach to DJing I was really into."
Hotflush Recordings released 'Claustrophobia' on March 23rd, 2015 (buy).