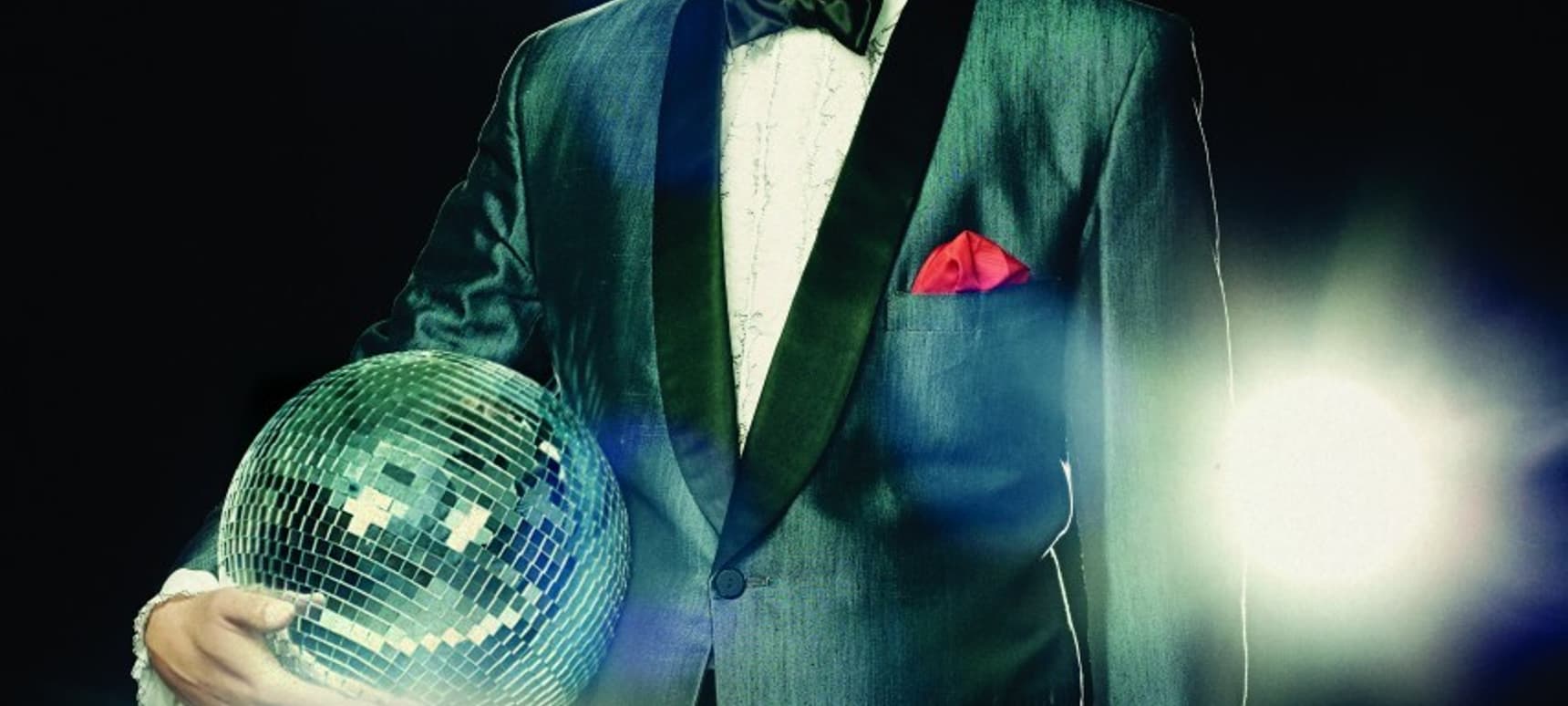 31.08.2016, Words by dummymag
The 10 classic floorfillers that work today's dancefloors, according to Dimitri From Paris
It all started on European radio for Istanbul-born and French-based DJ and edits mastermind Dimitri Yerasimos (aka Dimitri From Paris), where mixing records on the stations Radio 7 and CFM eventually led to the aspiring producer being invited to do a flurry of reworks for various artists including Björk, New Order, and the Brand New Heavies, with a decent chunk of original material from Dimitri following throughout the '90s and '00s.
The high-end fashion world also embraced the work of the disco and '50s "faux-jazz" loving producer, including commissions for runway show soundtracks and decadent boutiques from en vogue fashion designers such Chanel, Gaultier, and Lagerfeld.
Despite his successes, Dimitri From Paris' main focus will always be timeless grooves and the lifelong classics that really keep a crowd on their feet and participating with him. So, ahead of his two appearances at Glitterbox, Ibiza this September we enlisted the good times disco connoisseur to share some of his favourite age-defying tracks that stand the test of time when it comes to dancefloor domination. From his edits of Prince and Sister Sledge through to Marshall Jefferson's band Ten City, you're sure to know the words to more than one of these singalong anthems.
In Dimitri From Paris' own words:
"All of these tracks are at least as old as the people that will always go crazy when I play them.
Dating as far back as the '60s and none younger than 20 years old, these tracks race through the years but still retain their full dancefloor potential. 10 timeless pieces, that can tell us a thing or two about how human songwriting, true emotions and musicianship always win over the most sophisticated computer-generated hit formulas."
Read through Dimitri From Paris' selections below listed in chronological order, or listen seamlessly via our YouTube playlist.
Marvin Gaye & Tammi Terrell Ain't No Mountain High Enough [1967]
Dimitri From Paris: "Written by ultra prolific disco duo Ashford & Simpson, this is one of Marvin's rare uptempo classics. There hasn't been a place I played it when the whole crowd burst into a sing along during the first chorus."
Jimmy Bo Horne Spank (instrumental remix) [1978]
Dimitri From Paris: "Stripped from its verging on cheesy vocals, this intsrumental percussive work out intertwined with keyboard hooks was already laying out the blueprint for house music back in 1979."
Prince I Wanna Be Your Lover [1979]
Dimitri From Paris: "The genius of Prince's songwriting at work, with only a tiny re-edit nudge. This has surprisingly (or maybe not so) become a staple of many DJs that weren't even born when it first came out. Guaranteed 2016 instrumental mayhem."
Sister Sledge Lost In Music [1979]
Dimitri From Paris: "I was very honoured to be able to rework this from the original master tapes. I didn't change much of the original song's spirit, merely tightening it here and there. It was a quite a surprise to see it crossing over to today's clubbers in such a big way."
Diana Ross The Boss [1979]
Dimitri From Paris: "Ashford & Simpson at songwriting duties here again, with maybe the biggest diva still around on vocals. Been playing this in many iterations throughout all of my 30 year career and it has never, ever, failed me."
Traks Long Train Running [1982]
Dimitri From Paris: "This has been a staple with the old school generation of Balearic DJs. Very true to the original, but with the added delight of many disco breaks to drive any crowd nuts."
Sky Creakers You Should Be Dancing [1983]
Dimitri From Paris: "A bit of a secret weapon this one. An obvious song, but the extra Italo quirkiness makes it feel equally at home with the high heel dancing ladies, and the beard stroking hipsters."
2 Puerto Ricans A Black Man & A Dominican Do It Properly [1988]
Dimitri From Paris: "One of the first record cut by whom are known as David Morales, C&C Music Factory (David Cole & Robert Clivilles) together with blade editor Jose Chep Nuñez and unsung hero (uncredited) seminal NYC DJ Bruce Forest. A keyboard jam over a bunch of classic late '80s house cuts sprinkled with cheeky samples for good measure. Maybe the best Chicago vs. New York mash up in history, and a dancefloor killer too."
Ten City That's The Way Love Is (Underground Mix) [1989]
Dimitri From Paris: "The band of the "other" godfather of house music – Marshall Jefferson. He was the the very first producer aiming to re-create disco from a house perspective. Great vocals, great musicianship, and a timeless piece that has been constantly rocking my crowds since it first came out 25 years ago."
Edward's World Soul Roots (Pianohouse Mix) [1994]
Dimitri From Paris: "I first heard this on Louie Vega's first mix CD back in the mid '90s and was instantly hooked. I'm not sure why this stayed so under the radar. An absolutely massive underdog that never missed to rock a crowd throughout the years."
Dimitri From Paris returns to Glitterbox at Space, Ibiza on September 9th and then again on September 23rd for the closing party (info).