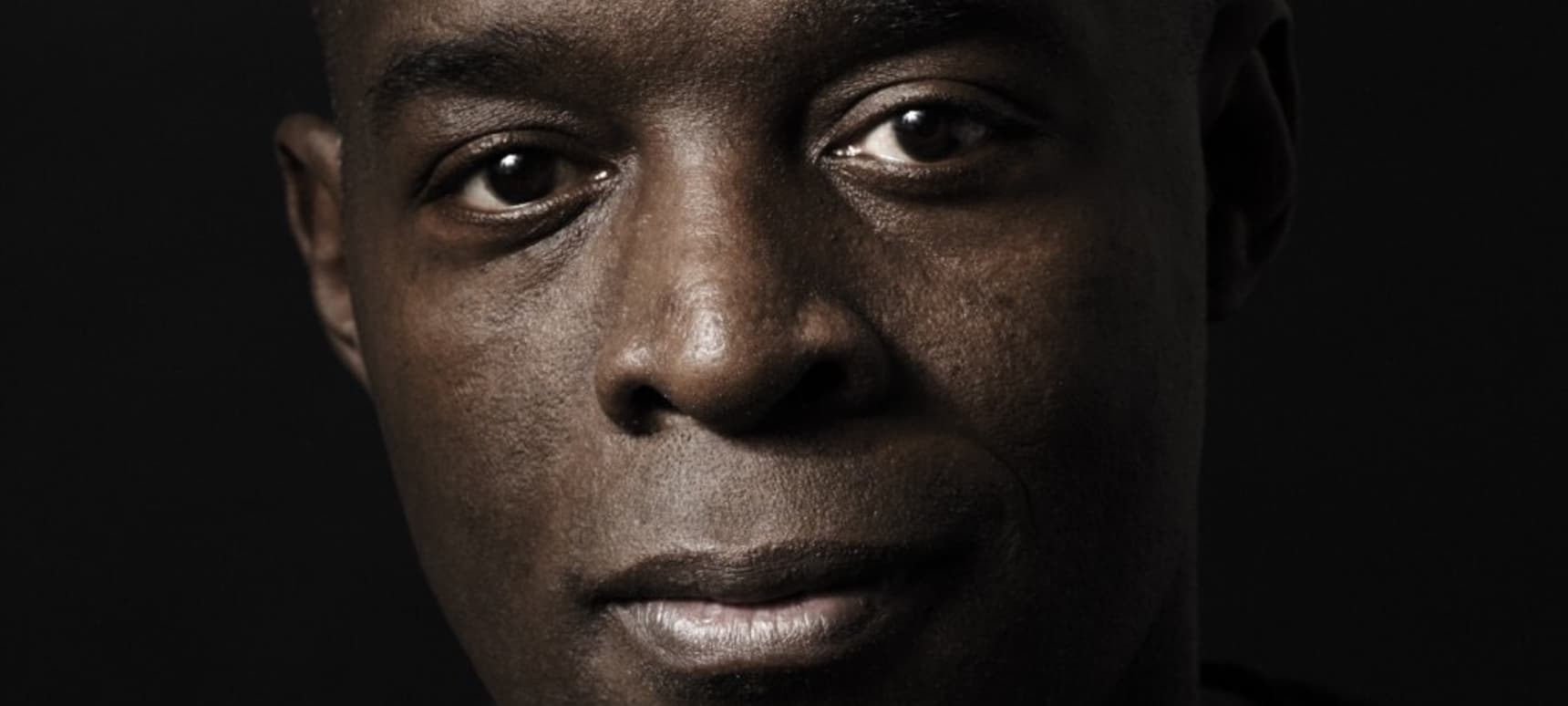 08.11.2013, Words by dummymag
The 10 best early Detroit techno tracks, according to Kevin Saunderson
Kevin Saunderson is one of the pioneers of Detroit techno – alongside Derrick May and Juan Atkins, he was a member of the group of artists often referred to as the "Belleville Three" who helped originate the city's sound. Saunderson's illustrious and enviable career has seen him at the forefront of dance music, producing everything from prototype techno to the original "Reese" bassline to bona fide pop successes with Paris Grey as Inner City, while his record label, KMS, has released some of the finest dance tracks of all time. Needless to say, he knows what he's talking about with this rundown of some of the best early techno tracks to come out of Detroit.
Saunderson will DJ at The Circus Space for LEAF (London Electronic Arts Festival) this Saturday (9th November) for Eclair Fifi presents: Detroit Special, alongside Eddie Flashin Fowlkes, Dantiez Saunderson, and Eclair Fifi.
Rhythm Is Rhythm – Strings Of Life

Kevin Saunderson: "I remember when this song was being created. I was making music at the same time alongside Derrick May, because we shared some equipment. It started out like a slow, eerie ballad, and then Derrick took that from the pianist who was laying down some parts for Derrick at the time and made it into this amazing creation. I remember when we took it to Frankie Knuckles at the Power Plant, I believe, in Chicago. He played it for the first time, so there's a long-standing history. It's amazing how it started."
Eddie Flashin Fowlkes – Goodbye Kiss

Kevin Saunderson: "This track brings back memories, because Eddie was there at the beginning along with me, Derrick, and Juan [Atkins]. Juan being first, he actually had a record released before me and Derrick. This track blew my mind. It was amazing at the time, it was very inspirational and uplifting. This was a Detroit hit and a breakthrough, so it was very inspiring for me."
Model 500 – No UFO's

Kevin Saunderson: "This was one of the first attempts at more of a 4/4 techno song. I drove Derrick to Chicago, and this was the record that he gave out to those distributors and early record shops. He had a couple of other boxes, and these were my early days of experiencing Hot Mix 5 and Super Mix 6, the Chicago scene. This is a unique record because it came out on KMS, my label, and it was very creative and unique-sounding. I had a studio set up in my house and he'd come by and work on music, so I got my inspiration from what he started and built on it and ended up making a track from it. To this day, it still brings back memories from when we started."

Suburban Knight – The Art Of Stalking

Kevin Saunderson: "I went to high school with James [Pennington, aka Suburban Knight], so we've got a lot of history. I remember when this tune was being made. He was in a different zone and a different world, and it sounds like it."

R-Tyme – R-Theme

Kevin Saunderson: "This is D-Wynn, a DJ from Detroit that has been around for a very long time. Derrick helped him finish this record off. It's just a great tune."

Cybotron – Alleys Of Your Mind

Kevin Saunderson: "Very futuristic, ahead-of-its-time music. It was like the first generation of techno, by Juan Atkins and his partner Rick [Davis]."
Reese – Rock To The Beat

Kevin Saunderson: "This was a track that I started and ended up putting out under the artist name Reese & Santonio, but the track for that was completely made by myself. Santonio's brother, Antonio, was my fraternity brother, so as I was creating this track and just about finishing it, he was like, 'Hey, let me play something on the record.' So he hit a note and I ended up using it to make him feel good. This track went down enormously in Belgium and Paris – it even made the top 10 pop charts in Paris. I couldn't understand why a track like this was included in the pop track. They used to have a TV channel and the Belgians and French share languages, so I guess they were influenced in the same way. In the show, the guy had a saying: 'Rock to the beat.'  That's how that song got the extra momentum to take it into the pop charts and sell over 100,000 copies."

69 – Ladies And Gentlemen (4 Jazz Funk Classics)

Kevin Saunderson: "This was a Carl Craig project, and at the time I got this record and listened to it, I was blown away. Nobody knew who 69 was, or that it was Craig. Just a masterpiece from some of Carl's early work."

X-Ray – Untitled

Kevin Saunderson: "This was very underground and minimalistic. It's just an emotional, underground track that Derrick had done a b-side on. It's still one of my favourites."
Underground Resistance – The Punisher


Kevin Saunderson: "This was the harder side of Detroit techno, the first of its kind. It elevated Detroit techno to a different level."
Kevin Saunderson will DJ at Eclair Fifi presents: Detroit Special, alongside Eddie Flashin Fowlkes, Dantiez Saunderson, and Eclair Fifi, at The Circus Space on Saturday 9th November. Click here for more information and tickets.
This article was edited on 11/11/13 to amend a factual error.