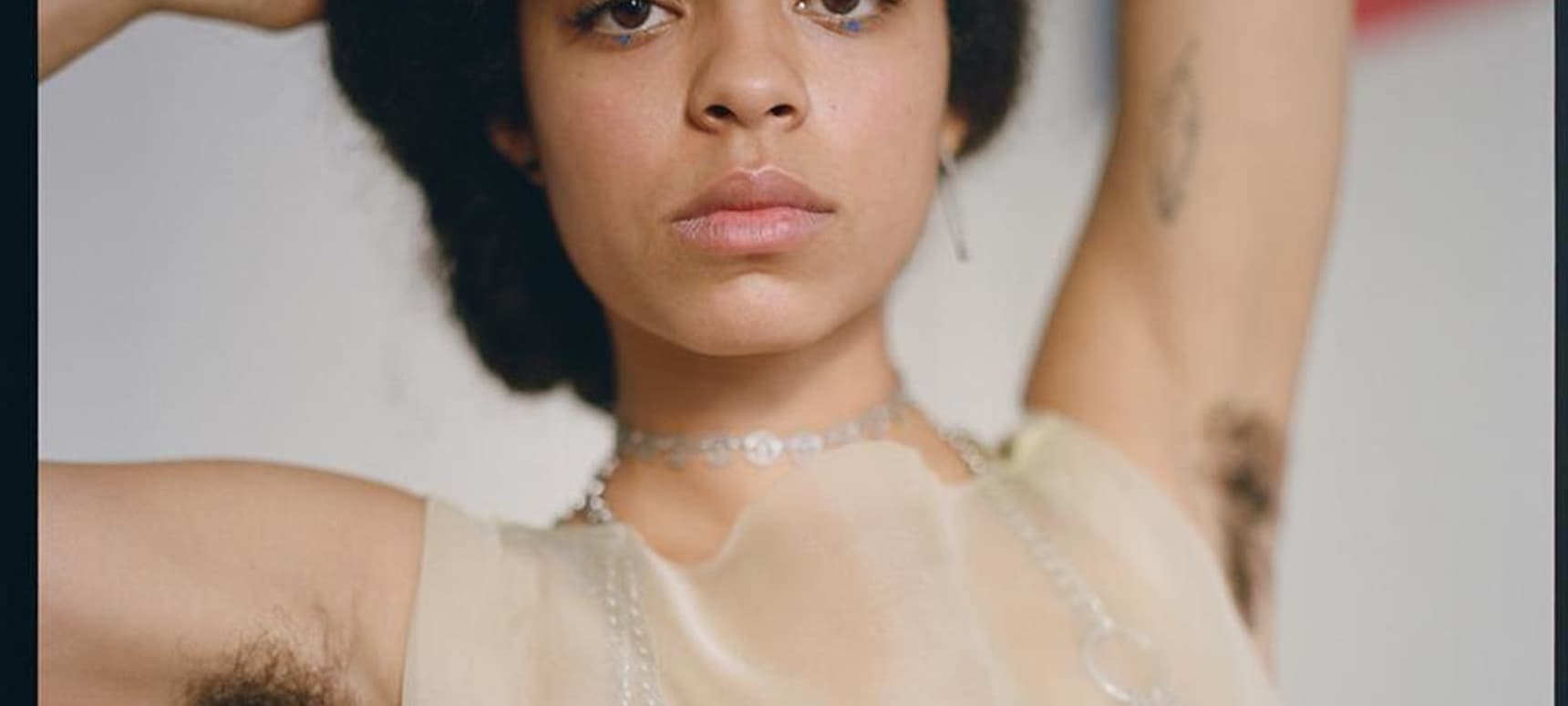 14.01.2019, Words by Felicity Martin
The 15 Most Exciting New Artists for 2019
We list the fifteen artists (and collective) that will be pushing things forward over the year...
2018 taught us many things, but one was the sheer speed in which artists can be made and broken these days. Artists who originated as memes (we're naming no names) signed deals and released music – only just – before the joke died, revealing the hyper-consumable nature of the music industry in its current incarnation.
For that reason, it's a fruitless task trying to determine which acts are going to be 'big' or achieve the most sales – and it's why we're tipping the individuals who we think are gonna push boundaries, rip up the rulebook and simply make waves this year. Without further ado, here are the fifteen acts that should be turning your head this year…
15. BenjiFlow
Tipping an artist based on one song alone might be a bit of a reach, but BenjiFlow isn't looking like a one-hit wonder. Unsigned, the North London multi-instrumentalist gained a massive pick-up for the addictive slow-burner 'Deep End'. Where he's previously been stationed behind the mixing desk as a producer for the likes of Avelino and Wretch 32, it's now time for Benji to step into the limelight (and he recently proved he's a confident performer on a heated live set). FM
14. Slikback
Slikback has been making tsunami-sized waves as of late. From his highly-acclaimed debut EP 'Lasakaneku' and shows across Europe including Unsound and Mutek, the Kenyan producer and DJ is at the forefront of the country's exciting club scene. Affiliated with the Nyege Nyege crew in Kampala, Uganda, Slikback's sound has been described by some as completely unheard of, and has made a fan in PAN's Bill Kouligas. Hard-hitting and eclectic, yet done in the utmost elegance, his percussive brand of skeletal, global bass is set to take off even further. DL
13. Tony Seltzer
Not one to put himself in the spotlight, Brooklyn-bred producer Tony Seltzer is currently doing justice to some of the greatest producers to have ever come out of New York. Preserving the grittiness and aura of East Coast rap, Tony Seltzer's unapologetic textural elements, endless versatility and knack for sampling is jaw-dropping. Playing a key role in the city's alternative rap scenes, he's worked with Wiki to Gloss Gang to Vinny Fanta and TrippJones. The 25-year-old producer's work rate is off the charts: his list of credits includes Princess Nokia, Jay Critch, Rich The Kid, French Montana and Smokepurpp. With Rihanna recently using his Slim Poppins 'Cherrybomb' production in her Fenty Beauty ad, Tony Seltzer is on the road to becoming one of hip-hop's most in-demand producers. DL
12. Corella
Late last year, our new DMY label launched with Corella's 'Talk', a blistering take on real life on the roads, narrated by the rising Croydon rapper. Proving she can spit sharp, insightful lyrics (over brooding production by in-demand producer Cadenza), the MC boasts a unique take on the contemporary rap blueprint. With more releases planned for 2019, there's going to be plenty more to see from Corella this year. FM
11. Afrodeutsche
After falling in love a decade ago with Underground Resistance's 'Afrogermanic' and Drexciya, Manchester-based DJ/producer Afrodeutsche has since found herself drawn to techno and electro's murkier depths. Last year she was recruited by Manch rave powerhouse Skam for an album, making a fierce, Detroit-inspired statement with 'Break Before Make'. Her first-ever live show was at Pike's with Carl Craig, and Afrodeutsche's sets continue to be unmissable: recently, she killed a string of parties and saw an inclusion on LuckyMe's esteemed Advent calendar with 'Hold Me Tight'. With a London show with Eclair Fifi planned for next month, you can bet we'll be hearing more from her over the coming 12 months. FM
10. Santi
We put Santi's 'Rapid Fire' as our third best track of the year, and the underground rapper is ready to break through, following the 2000s dancehall-recalling 'Freaky'. Currently fronting Nigeria's Alté movement, which embraces a dark, wavy sound designed to go against the sonic norms, Santi and his tight-knit Monster Boys crew are making sure underground rap in the region is as vibrant as ever. With an album 'Mandy & the Jungle' on the table for this year, we're continuing to be gripped by the alt-rap conductor. FM
9. Killavesi
Having been prolific for a couple of years yet unfairly slept-on (often collaborating with fellow Chicago native Adamn Killa) Tyler aka Killavesi has been stepping up her output as of late. Recently, the delectable 'Don't Think You Should' and 'My Money And Me' find Killavesi really mastering her craft, laying out her unassumingly soft-sounding flow over lush, weird hip-hop beats to devastating effect. With recently collaborations with Yung Lean, Bladee and Nina Tech, Killavesi shows no signs of slowing down any time soon. FM
8. Mk.gee
Michael Gordon aka Mk.gee had something of a pleasant surprise when Frank Ocean spun his 'You' as the second track on his Midterms-themed 'blonded radio' show on Beats 1. The New Jersey-bred, Los Angeles-based artist has, unsurprisingly, racked up an enviable amount of support in a short space of time ever since. Sonically, he treads between sun-scorched funk and woozy guitar pop, while making use of tasteful textures. Entirely produced and performed by himself, Mk.gee's November EP 'Fool' is bliss from beginning to end. DL
7. Master Peace
This could well be the year we see rap and rock mixing more than ever before, and Master Peace (not to be confused with the Christian rock outfit) isn't your average grime MC: he describes his sound as "alternative rock and surf-rock", and laces it with playful, cheeky lyrics (see 'Buck Me'). His hi-NRG live sets are unmissable – and on his set for Tim & Barry's THE LIFT he spat over the instrumental for '80s hit 'Take On Me'. As the growing DIY musical generation are wont to do, Master Peace is a serial collaborator – and together with his brother YS Tekdinner, the MC-turned-rock-star is making his own stamp on London rap. FM
6. Kelsey Lu
Kelsey Lu has a little black book most musicians could only dream of, having worked with Sampha, Solange, Blood Orange, Lady Gaga… we could go on. The North Carolina-born vocalist, producer and classically-trained cellist is in the business of alt-R&B that evades comparison – and her cover of the 10cc track (see above) showcases her raw, goosebump-inducing vocal. With a debut album on the horizon, Kelsey Lu is destined for even bigger things than her bursting contact book. FM
5. Glowie
Proving yet again that Iceland has a disproportionate amount of musical talent compared to its inhabitants, Sara Pétursdóttir aka Glowie is flying the flag for infectious, dark pop leaking from the island. Pushing messages of body positivity and challenging norms (as in her above single 'Body', written by Julia Michaels), she's the pop star we need in 2019. FM
4. BbyMutha
Underground rap star Bbymutha (literally, as she's a mother to two sets of twins) is making us reconsider our notions of motherhood in 2019. The Chattanooga, Tennessee, rapper and Rico Nasty collaborator dropped 'The Bastard Tape, Vol. 1' on Christmas day last year, draping her loose, autobiographical flow over tight beats. With her debut album, 'Christine', set to arrive this year, we can only hope it's going to be as no-filter as her previous output. Parental guidance advised. FM
3. KEYAH/BLU
KEYAH/BLU keeps it icy. Described as a cross between ODB and Spinelli from Recess, the Denzel Himself collaborator and founding member of the Set Count Worldwide label featured on a heavily-received joint COLORS session for 'Melty'. More recently she dropped 'Sweet' (with the above visual of ninjas on the beach) – a sparse, jazz-tinged track produced by Denzel that finds the South East London rapper mining both light and darkness. FM
2. Erika de Casier
Those who grew up on early noughties pop will know the power of a harpsichord, and Copenhagen artist Erika de Casier mines golden era R&B along with G-funk on (above single) 'Do My Thing' – an undeniable earworm. She's cropped up before on an electronic 12″ with DJ Central and DJ Sports, but this is the first solo outing from the Danish pop artist. With a lo-fi, homemade video to boot – her own unique take on a classic rap video – it's a strong first solo statement from Erika. FM
1. 237
When we sat down to brainstorm this list of up-and-coming acts, we quickly realised there was too much talent to tip everyone. This happened when we realised we'd mentioned at least three artists from London collective 237. Instead of prioritising others, we figured – why not tip the whole crew? Home to a never-ending list of underground acts such as KISH!, Leo Bhanji and Virgil Hawkins, this hyper-concentrated gang's work rate this year has been unparalleled. Head honcho KISH! recently got 'Benzo' played by Frank Ocean, Virgil made his Boiler Room debut, and, generally speaking, 237 have been smashing shows, collaborations and releases all year long. From Leo Bhanji's ever-so-catchy top lines to Scuti's icy delivery and Lxdxp's psychedelic trap, there's a lot of choice. While the crew remain fairly underground at the moment, they're slowly building an impressive network. Give them time, they're onto something. DL
Listen to our Spotify playlist of all the acts you need to keep an eye on:
Read Dummy's 50 Best Tracks of 2018, 25 Best Albums of 2018, 10 Best Labels of 2018 and our industry-tipped 8 Artists to Watch in 2019.