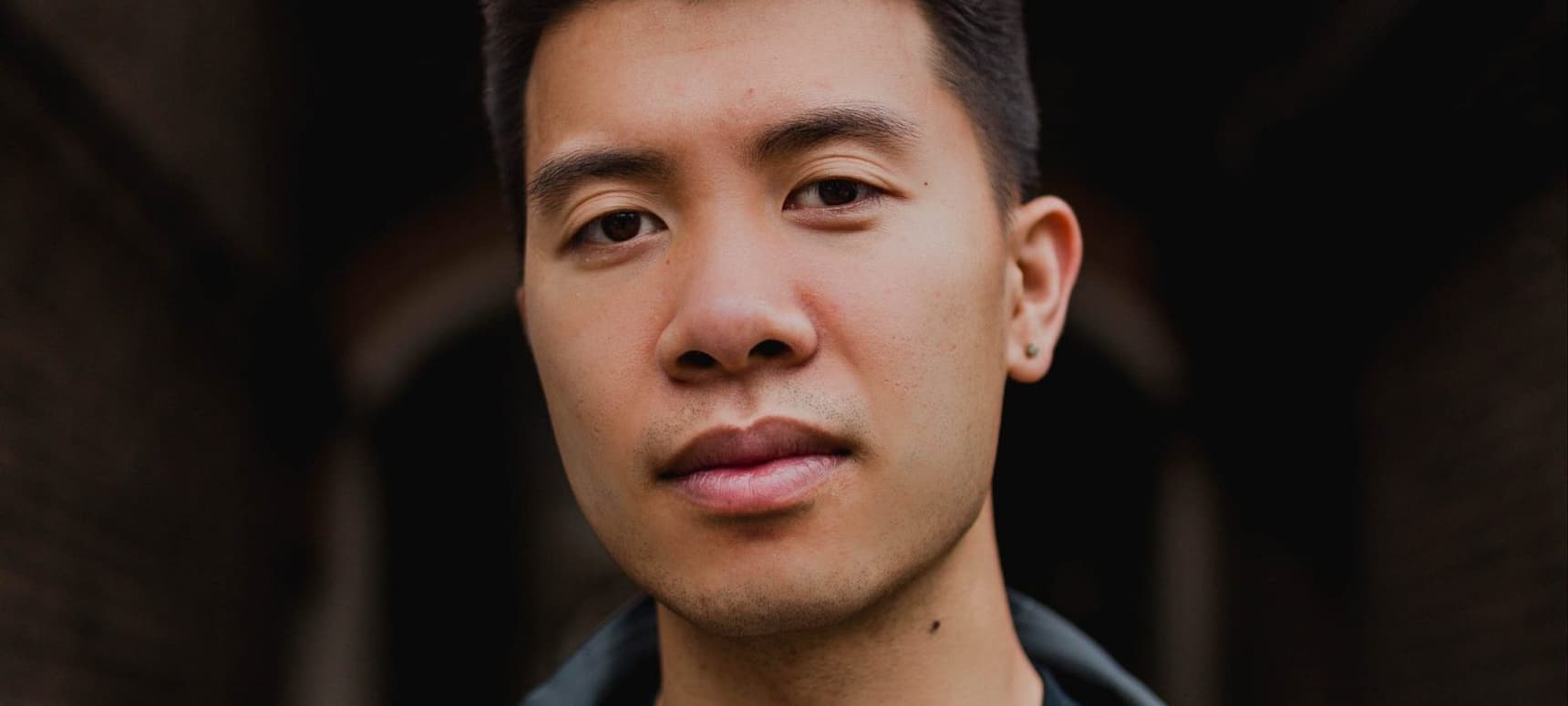 17.12.2019, Words by Felicity Martin
The 20 Best UK Drill Projects of 2019, according to Nammy Wams
"There are (according to his management) 119 punchlines in this tape..."
Drill is inarguably one of the fastest-growing genres in the UK. Originating from Chicago, it's fully taken root in the British Isles – particularly in Ireland – with its swung basslines and cold lyrics coming into their own this side of the Atlantic. That said, this year there's been a huge outcry from the government and media around UK drill, with the authorities attempting to censor the genre. It's not diluted the creativity pouring out of the United Kingdom, much the opposite in fact.
"This year has been an exceptional year for UK drill," Nammy Wams, grime/drill producer and radio host, says. "With tracks being premiered each week on a host of Youtube channels and new Spotify playlists popping up, consistently proclaiming to be the hottest of them all, I will list my personal view of the top releases this year. There's also been plenty of artists this year that haven't released a tape that would've made this list even more difficult if they did, for example Recky, NitoNB, M24, Burner, Kwengface and others, so don't be surprised that they're not included.
"With respect to written reviews, perhaps UK drill is actually best being critiqued on YouTube by people like ProdByWalkz, Leetothevi et al., giving real-time reviews of music and listeners a chance to offer their own view. But then again, who doesn't like a list?
"In the meantime, if you want to hear the hottest new tracks in UK drill on radio, then keep an ear out for The Brigade Network Show on Rinse FM, Rapflix n Drill with Goku London and Lewy Jones on The Beat London FM (every Monday 9-11pm) and of course, my show, The Nammy Wams Show on Croydon FM (every Tuesday 8-10pm)."
20. QuietPVCK – 'Past Ones'
"If this tape was released in 2017, then it would've been the release of the year no doubt. Producers like QuietPVCK, LA Beats and Rimz are the unheralded producers who created the UK drill sound. This tape documents the moments the UK began changing the Chicago drill sound into its own unique genre. And yet this tape is sonically very different to the other releases in this list – a testament to the pioneering work done by UK producers and artists over the past two years."
19. Trapfit & Slay Products – 'Chapter 1'
"Some very slick productions by Slay Products and the Harlem Spartans show there's still a lot more talent coming out of the camp after the initial burst of the likes of Loski, Blanco, Bis (RIP) and MizOrMac. Standout track is 'Diligent Spartans' with Splash."
18. Mayhem – 'Letter 2 the Streets Vol 2'
"150's Mayhem kicked off the year nicely with this tape. Featuring one of his more provocative tracks from 2018 'The Chase', Mayhem keeps it real with a storytelling-style tape. My standout track is 'ImJustBait'."
17. Fizzler – 'Wet It Szn'
"Fizzler is another of the artists that has burst onto the scene this year with a strong desire to keep it real to the lifestyle. Fizzler's slick flows and wordplay carry this EP into a very competitive list. Expect a big takeover next year. Make sure to listen to '125' on this tape."
16. Q2T – '#2'
"One of the coldest and slickest artists in the scene right now. A tape this year was well overdue and with features from Kwengface, Nafe Smallz, Trapstar Toxic and more, Q2T impresses on his debut release. Make sure to check 'Talk Ain't Cheap' produced by this year's best producer duo, Sapphire Beatsz and GottiOnEm."
15. Loose1 – 'Return of Loose'
"This tape was fully produced by The Brigade and Loose1 rides every instrumental with his trademark swagger. The artist formerly of the now-disbanded 1011 was another act this year to go 'baitface'. Now he's back from his sabbatical, expect to hear a lot more from him next year. You need to listen to the title track 'Return of Loose' produced by Mikabeats."
14. Monkey – 'Wild N Loose'
"67's often underrated member releases his debut solo project. Monkey, inspired by One Piece's Monkey D. Luffy, keeps the tracks varied with a host of moods that aren't necessarily typical to the grittiness of UK drill. With productions from Carns Hill, M1onTheBeat and more, and features from the likes of Rzo Munna, Soze, Lancey Foux, K-Trap and Headie One, there's plenty of replay value in this tape. Standout track is 'No Hook'."
13. Skengdo x AM – 'Back Like We Never Left'
"Skengdo x AM remind fans why they are the best duo in the scene and have been for the past three or so years. In a scene that often get bored of new faces pretty quickly, this tape keeps them on pace at the top. My standout track is the 410 reunion anthem 'Trapping and Stacking' with Rendo and TS."
12. KO – 'Drilliam Shakespeare'
"There are (according to his management) 119 punchlines in this tape, befitting of the artist often compared to William Shakespeare on social media. This is a very well-produced tape and has features from Homerton family V9 and Jimmy. Those who wanted gassed club tunes like '9er Ting' might feel a bit disappointed but the tape is full of tracks you will put on in the ride. My favourite track is 'Where I'm From' featuring V9 and Jimmy."
11. RV & Headie One – 'Drillers x Trappers II'
"RV came back from his sabbatical and within a week dropped the long-awaited sequel with long-time running mate and current king of UK drill, Headie One. This tape is 100% UK drill and has features from LD, Unknown T, DigDat, OFB Lowkey, Monkey, K-Trap and Kojo Funds, giving the fans everything they wanted. My standout track sees Headie and RV taking on the roles of Gary Lineker and Alan Hansen in 'Match Day'."
10. K-Trap – 'No Magic'
"I feel UK drill fans have a face reveal obsession similar to the US's to gender reveals as they waive anonymity for the opportunity of more commercial success. This tape balances the more commercial afro-swing tunes such as 'Big Mood' and 'Change' with the grittiness of 'No Mask' and 'No Caller'. My standout track is the M1onTheBeat-produced 'Badness'."
9. Trapx10 – 'Clean Run'
"Arguably the biggest breakout artist in the UK Drill scene this year. Trapx10 who has a penchant for referencing late 2000s kids TV shows, channels his drive for money into murky drill instrumentals. The standout track sees Trapx10 linking up with fellow wordplay king KO on 'Me and My Batch' produced by Brigade head honcho, MKThePlug."
8. V9 – 'Homerton Sensei'
"Mr Kick Mans Nan For Backing Her Grandson left his stamp on the scene this year. To the untrained drill ear, V9 might come across as a negative guy, but there's a real earnest sense of humour throughout his tracks. He also had the best visual this year for 'Japan 2.0'."
7. RV – 'Savage'
"I knew RV had a different sense of humour when he said "the opps love doing ten toes, they must have a foot fetish". The only way I can criticise this tape is that it was too short. He had the best beat selection from UK drill legends MKthePlug, LA Beats and 808Razz, and the best features in Y.OFB, Kwengface and PS. Must listen to the Gun Lean dissing track, 'Crep Shop' with the Y.OFB (now very established OFB) members, SJ, BandoKay and DoubleLz."
6. Headie One – 'Music X Road'
"Headie One embraces the duality of music and road life and condenses it into this masterclass of an album. This album is really intriguing by offering up Headie's introspective side as he compares and contrasts his former life with his current life as a bona fide music star. Aside from the Ultra Nate-sampling 'Both' infiltrating daytime radio playlists, my standout track is 'Kettle Water'."
5. Carns Hill – 'Hurt Your Parents Feelings'
"A production legend for over a decade, Carns Hill year on year comes with a new tape that sounds completely new while maintaining that distinct Carns Hill identity that is almost a genre of its own. The only other producer that can claim anything similar is Terror Danjah (get well soon). The synth work is crazy and disproves any view that UK Drill producers are simple or basic. My standout track from the tape is Trizzac's 'Like Me'."
4. Karma – 'Anger Management'
"The Zone 2 sensei dropped this tape by surprise earlier this month and reminded listeners why he's one of the top artists right now. Karma doesn't really bother with lots of clever wordplay or double entendres, instead opting for a straight to the point, almost documentary-like approach to his lyrics. His cadence matches the dark, emphatic productions from MKThePlug and 808Razz, putting this tape in my top five. My standout track is 'Working' with Kwengface."
3. Pop Smoke – 'Meet The Woo'
"I can only criticise this man for his one-dimensional dancing, which has now come into its own as a dance move. Him and 808Melo have proven themselves to be one of the most lethal artist-producer combos this year and oddly enough, it's taken an American to take the UK drill sound international (I'm excluding the anomaly of 'Man's Not Hot', which eventually even got a vocal from the platinum-selling artist and most dominant basketball player of all time, Shaquille O'Neal). You must listen to the one of this year's biggest tracks: 'Welcome to The Party'."
2. OFB – 'Frontstreet'
"This was one of the most anticipated tapes of the year and it did not disappoint. Starring DoubleLz, BandoKay and SJ – every lyric in this tape, particularly in relation to their fondness of Thorpe Park rides, seems to really resonate with listeners. OFB have had such a strong year this year and with new acts coming from their camp every other month or so, for example Munie, Dezzie and JS, the whole OFB management need to seriously recognised as talent developers. My standout track is one of this year's top anthems 'Ambush'."
1. Digga D – 'Double Tap Diaries'
"This tape is perfect in every way possible – take out a track and you'll feel something's missing, put in another one and it wouldn't add much value. The variation of production and styles really carried through, making this tape one to keep on repeat. Unfortunately the former 1011 now CGM artist, is on a sabbatical at this time but I guarantee that he will return with something special. The standout track, endorsed by High School Musical's Zac Effron, 'No Diet' was arguably the best track this year."
Listen to the Spotify playlist:
Read next: Why I Do Dis: Nammy Wams on the return of Slackk's Grime Tapes and the scene's resistance to drill.