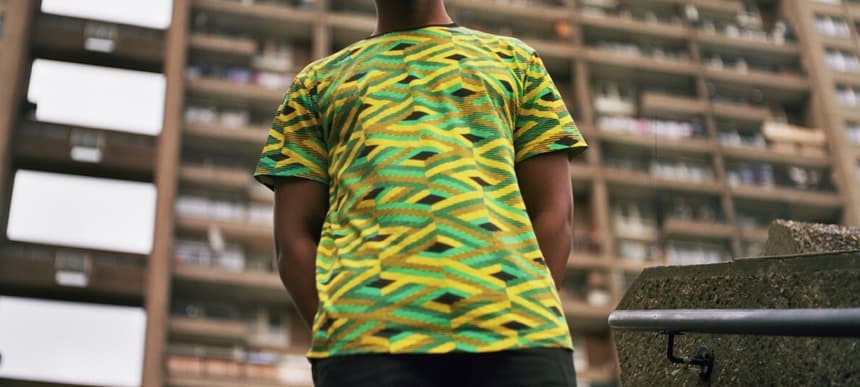 03.11.2015, Words by Natalie /
Coco's guide to grime outside of London
Coco is a name that has started creeping onto the musical airwaves recently, and rightly so. Named as one of the "15 Grime MC's Outside Of London That You Need To Know Today" by Complex UK, the Sheffield MC follows continues the solid hype of Target Practice with another production from Toddla T, Big Bou Yah. The track is a shining example of how well the Steel City tag-team bounce off each other and was released in September on Toddla's label, Girls Music.
Recognising the do-it-yourself ethics of the genre, every city has it's own burgeoning grime scene, with producers and MCs like Coco teaming up to break through regional barriers and into the limelight. Whether it's Bugzy Malone in Manchester (a place that's always had a soft spot for grime), Mez in Nottingham, Kannan in Sheffield or Safone Birmingham – the spotlight isn't always firmly fixed on London anymore.
Showing love for his counterparts, we got Coco on board for a quick guide to his favourite grime tracks and artists bubbling up outside of London. Read his hot tips below, or listen to the tracks seamlessly here.
Dapz On The Map Murdah
Coco: "One of the most recent tracks I've heard, DOTM consistently puts out good music. I like the fact that he featured his daughter on the track and incorporates his signature melodic bars, and of course the heavy production from Swifta."
Bugzy Malone Watch Your Mouth
Coco: "If you're a Grime fan you'll definitely feel this track and equally so, if your'e not it will still get you moving. I think Bugzy Malone is a good artist and with this track he demonstrates it. The hook is nice and simple – one everyone will sing."
Eyez Don't Give Up
Coco: "This track isn't as recent as the others but I actually bought this one on iTunes. I like the angle Eyez came at with a deeper concept of not giving up. His clarity is on point and he definitely gets his message across. The production from Z.dot and Krunchie is wicked as well. I'm a fan of the sample they used."
Trigga Who Run Tingz
Coco: "It goes without saying that Trigga is a Manchester legend and he shows the true definition SDC with this one. The beat is crazy and with the help of his fellow Manchester comrade Chimpo and Bristol's Sam Binga, they definitely show who run tingz."
Mez Next In Grime
Coco: "Mez has been on my radar for a while undoubtedly quite a few other peoples too. The track title speaks for itself as he showcases why he his the next in grime, with his distinctive Nottingham accent and cheeky style"
Safone She Wants A Man From Brum
Coco: "I like the way Safone is using the play on where he comes from and to suggest that a female would want a man from there. It gets everyone from Birmingham involved, where they be male or female. The hook is very catchy also."
Kannan Grime
Coco: "Undoubtedly one of the biggest grime song to come outside of London this year. It comes from my hometown, no bias [laughs]. I like the way he used a timeless grime instrumental and recreated it to become own song, with a very good concept."
Sticky Blood ft. Ajay Carter I.D.
Coco: "Flows, bars and beat are all on point. I've known Ajay for a bit now and he really shows progression with this track. I like it because he shows his lyrical skill and knocks out a few punchlines to keep us engaged. Sticky Blood really went ham on the production with a trappy vibe."
Levelz LVL 09
Coco: "I like dark vibe of this track and the organic UK feel. The sonic sounds draw me in and every MC on here maintains a wicked flow!"
Bugzy Malone M.E.N.
Coco: "One of the best storytellers we've had for a while in the grime scene, this is yet another reason why Bugzy Malone is getting the recognition he deserves. I like this because he gives us an insight into his life in great detail."
Big Bou Yah is available now on Girls Music (buy).