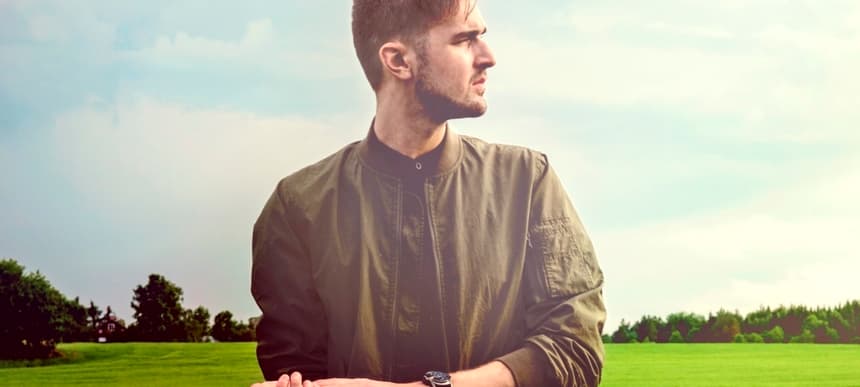 30.10.2015, Words by Natalie /
A Tobtok guide to the Swedish music scene
Hailing from Uppsala, Tobtok aka Tobias Karlsson is one of Sweden's most exciting musical exports.
Tobtok's earliest musical memories lie within rock and metal, which led to him spending most of his teenage years in a band. Discovering Michael Jackson brought around his softer side, and to date he lists Nile Rodgers as one of his biggest musical influences.
After bouncing back from a life-threatening illness, Tobtok penned his tropical tinged break-through track Savanna, which captured the attention of prolific Parisian label Kitsune and was premiered on YouTube house hotbed Majestic Casual. Propelling him to new highs, the track racked up countless plays and subsequent support for his music from Zane Lowe, Pete Tong and Annie Nightingale.
Cutting through from local and into the mainstream, Sweden seems to be promising outlet of fresh talent right now. Our intrigue running high, Tobtok guides us through the most exciting exports the country has to offer – such as Local Talk mainstay HNNY, the illusive Jonas Rathsman and of course, a little classic to round everything off.
You can listen to Tobtok's selections here.
Oliver Nelson feat Heir Found Your Love
Tobtok: "This is a natural pick for me, since Oliver is my partner in crime and closest colleague in this business. This is his first single which he made with another good friend of mine, and it's pure gold."
Kasbo World Away
Tobtok: "This guy is one of the hottest new producers in Sweden in my opinion, and also a really nice young guy. He's doing some kind of emotional future bass-music and it's very pleasant. I would like to work with him in the not too distant future."
We Are Legends In Too Deep (Ghassemi & Osmo remix)
Tobtok: "The two great guys who made this remix are very close to me. One is my best friend and the other one is literally in the room next to me! This remix is a very solid piece and these guys are the next big thing in the Swedish disco-scene."
Jarami Wings (feat. Jesse Boykins III & Pell)
Tobtok: "A strong debut single from two newcomers, in form of a duo that are already smashing out quality tunes. The rumours say that they are currently in LA writing with various people. Exciting times!"
Hugh Learn To Fall (Anevo remix)
Tobtok: "I recently stumbled across this dude and this remix is just super-fresh. I can't wait to see what he has to offer, but I sense big things are gonna happen."
Jonas Rathsman Wolfsbane
Tobtok: "I met Jonas in Miami 2014 and thinkin' about him makes me smile. He's a proper top lad and his music is so fresh and unique. I bet most people don't even know he's Swedish as he's constantly touring the world and nobody really acknowledges him over here, which is a shame."
Lindstrom & Grace Hall Home Tonight (HNNY remix)
Tobtok: "HNNY is probably one of the first few Swedish underground producers I discovered when, frustrated, I tried to find something that wasn't EDM. He still remains sort of in the mysterious background and does his own thing when he feels like it. This remix proves that he knows how to do timeless bangers."
Erik Hassle No Words
Tobtok: "This is one of my favorite tunes this year in terms of pop. It's a super-funky and all around catchy tune. It deserves to get bigger recognition."
Zara Larsson & MNEK Never Forget You
Tobtok: "I know that MNEK is British but Zara is probably one of our biggest up and coming Swedish stars (apart from Tove Lo), and this track really does her justice, even though she is not considered to be a 'cool' artist. I just hope she sticks to this kind of sound, because it works really well."
ABBA Dancing Queen
Tobtok: "I bet you waited for this, so here it is. You're welcome! One of the best tracks ever made obviously, and Sweden's biggest gift to the world."