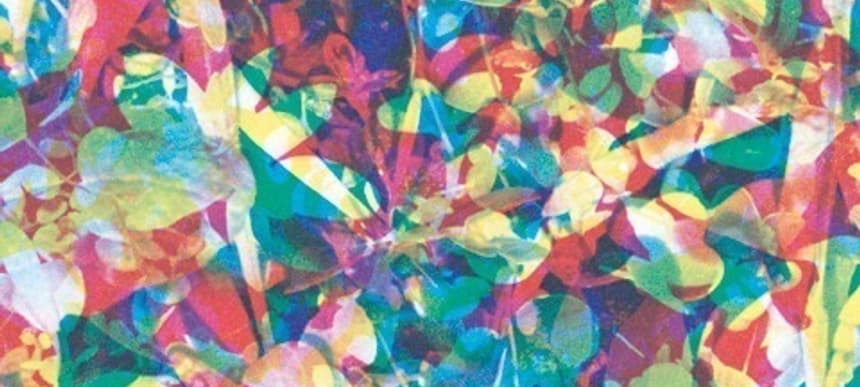 07.10.2014, Words by dummymag
Album of the Week: Caribou - 'Our Love'
In a recent interview with Dummy, Dan Snaith spoke of his thought process in writing Can't Do Without You: "The minute I started making that track, I was immediately thinking about playing it at a festival." The huge audiences Snaith and his band have entertained off the back of 'Swim', his last album as Caribou, has given him a different perspective on making music, bringing to the fore the catchy pop sensibilities that lay embedded in that record's dense compositions. Can't Do Without You is the first song on his newest album, 'Our Love', as well as its lead single, and as a statement of intent it's brazenly hands-in-the-air anthemic, belonging firmly on the festival mainstages that Snaith talks about.
While Snaith pulls off this unapologetically soppy opener with aplomb, the thought of a whole album along these lines seems a step too far away from what made his last album so brilliant. And there is a wince-inducing moment in Our Love when, in the switch-up midway through the track, he introduces a squelching bassline and a downtuned vocal. Uncomfortably echoing the ubiquitous dance music currently populating the charts, you could be forgiven for seeing this as final confirmation that the album has taken a step too far towards pleasing the crowds that Snaith has become accustomed to.
Thankfully, this moment is an exception on what is an otherwise great album, albeit 'great' in a different way to 'Swim'. While it may not have the rewardingly labyrinthine structure of its predecessor, there is a clarity in the sleek and shiny arrangement of a track like Second Chance, which has a high definition kind of appeal of its own. On penultimate track Back Home, the slow build production has an expansive, widescreen quality that seems the perfect distillation of what this album does well. Rather than the looped, dancefloor-sculpted vocal of Can't Do Without You, however, instead there is Snaith's disarming falsetto asking: How can we fix our love, now that we know it's broken? The whole thing is perfectly poised between the intimacy of that melancholy vocal and the sharp focus of the synths, which herald in the track's drawn out, gradual crescendo.
Julia Brightly, built on a skipping 2-step undercarriage, figures as an interlude which is similarly led by the momentum of rising, swelling synths which build throughout. Again, the whole thing is overlaid with a melancholy which places it in conversation with the other key tracks on the album. With a title like 'Our Love', perhaps it makes sense that the standout moments are those which most earnestly convey the sentimental values at its heart.
7/10
City Slang released 'Our Love' on October 6th 2014 (buy).