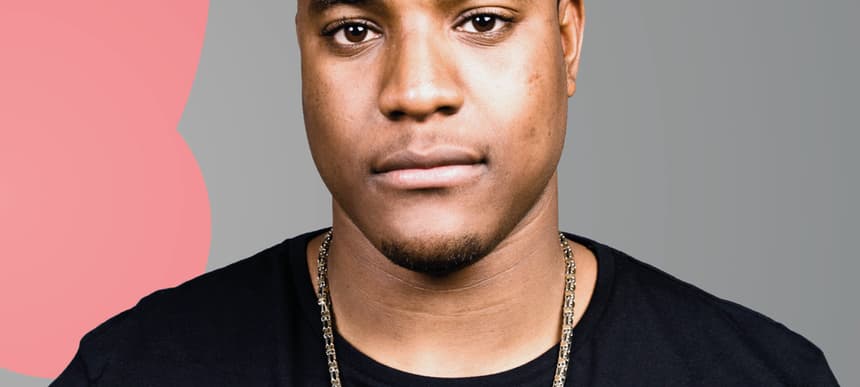 31.03.2014, Words by Anthony Walker
Album of the Week: DJ Q - 'Ineffable'
About seven years on from his first commerically successful single, You Wot! with MC Bonez, and two years after departing from his role as host on BBC 1Xtra's 'UKG' show, DJ Q is releasing his debut album. The Huddersfield DJ and producer has a career that started in speed garage and progressed through the development of the distinct UK garage style and into bassline, a Northern varient of the genre that switched the focus to sweet vocals and bumpy basslines around the time the sound in London was morphing in something darker and more minimal.
Although DJ Q is by no means at the backend of his career (his recent releases include exuberant underground bangers like All Junglist and Brandy & Coke) 'Ineffable', out on London independent label Local Action, feels like a retrospective. The eleven tracks on the album span 2-step and 4×4 bassline with the impeccable style you'd expect from an authority on the genres – with well-judged vocal features, vaults into French filter house, hints of grime and even some percussive elements that nod to trap rap. Much of it is either in contrast to, or someway ahead of, the dance music popular in the charts right now but you don't get the impression that DJ Q himself is trying to highlight these distinctions. The album feels blissfully unaware of those biases and fluctuations, a straightforward celebration of his personal history of dance pop.
That being said, it's difficult not to try and place 'Ineffable' in a wider context, whether to look to its sharpness as an antitode to the vague affectations suffocating large swathes of contemporary garage and house, or to take an homage to Todd Edwards' cut up melodies as reminiscence. Classic themes of yearning and heartbreak endure – even on the bullish Lassie, where a once-hurt Discarda declares: "Girls don't stress me/Girls can't make me stress out over them/If there's one thing God blessed me with/That's to treat girls like shit with ease and walk over them" – and each song could even be heard as an analogy for this music's relationship to the Top 40 as loving tributes to moments that could've (or should've) been, but never fully materialised.
It's tinged with the melacholy of loss but ultimately, this album deserves to be enjoyed on its own for precisely what it is. DJ Q knows what he is doing, and his debut is an unsuprisingly but undeniablely excellent expression of his obsessions and interests past and present. Nothing's particularly new, but it doesn't feel old either, and in terms of sheer technical brilliance and joy, it can more than stand up to any other UK dance or pop album around it.
8/10
Local Action release 'Ineffable' on March 31st 2014.