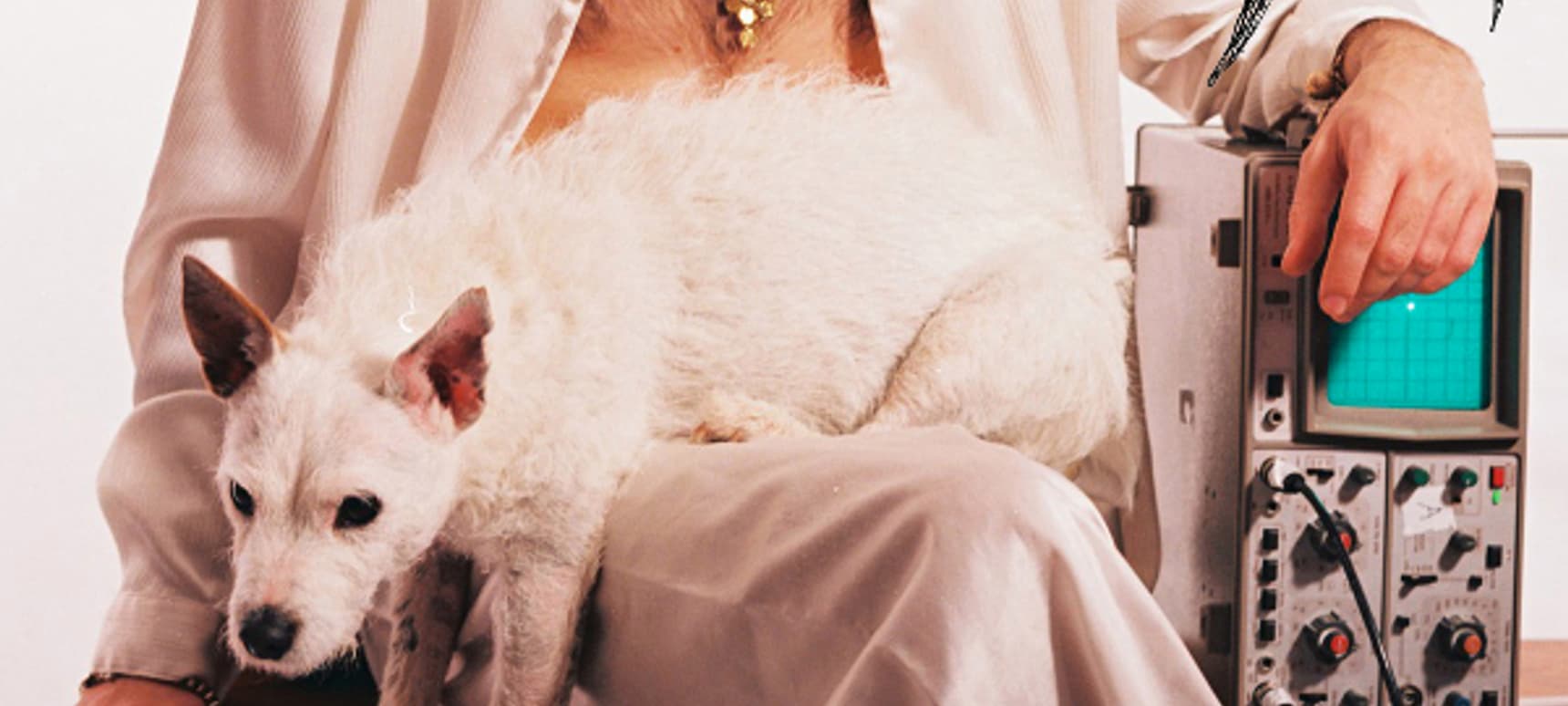 29.06.2015, Words by dummymag
Album of the Week: LA PRIEST - 'Inji'
When Late of the Pier released their debut album in 2008, the "nu-rave" scene which they had come up in had long been over. A year before 'Fantasy Black Channel' was released, Sam Dust (real name Sam Eastgate) took his first step out of the incubator with Engine, the first release on Erol Alkan's nascent label Phantasy. In the years since, theories and silence filled the void, and only this year did we find out just what happened to one of Britain's much-loved cult groups.
Late of the Pier's disbandment was confirmed earlier this year when LA PRIEST sent his first transmissions from a reclusive space. His re-emergence with Oino reignited the mystery that formed his legend and made all the more peculiar when Dust disclosed he had been concentrating on scientific experiments all this time. Dust wasn't a total recluse: a stint as Connan Mockasin's live guitarist kept Dust in touch with the rest of the world. Informed by these experiences, now more than ever, it was right for him to return and present his findings.
'Fantasy Black Channel' proved he could break down musical structures and rebuild them with clashing styles and plenty of adrenaline. Most of 'Inji's sound is experimental, with shades of dance, funk, and pop that favour feet-moving over chin-stroking. Preferring melodies that expand and contract more than conventional chord changes, 'Inji' is not the alien listening experience that it's being made out to be and more the result of an overstimulated mind. The bouncy Oino is the most infectious number on 'Inji', and the song's sprightliness makes it easy to miss the important subtext of nostalgia and lost love. Across the album, Dust remains engrossed with these two themes and how they overlap one another, all of which makes 'Inji' a very human album.
Opening with the relatively sparse and intimate Occasion, the funky bassline, white-hot licks and raw vocal doesn't exactly convince you that LA PRIEST is someone otherworldly – only on Lady's In Trouble With The Law does it pertain to the exotic. The squelchy eight-minute epic Party Zute/Learning To Love is the album's centerpiece, which begins with Dust's trembling falsetto telling a friend to "go out and get her" before he misses his opportunity. Voyeurism is also the subject of Lady's In Trouble With The Law, a light Darling Nikki that hints at prostitution, but without the explicitness a Parental Advisory sticker would warrant. Of course, Dust doesn't follow any guidelines, which why one of the album's other highlight's Lorry Park is also one of 'Inji's most understated tracks. Flangers, a Far Eastern melody and emissions emanate from a structure made of two looped vowels ('e' and 'o'), proving that less is more when Dust tests the theory.
The rest of the tracks deal with spacey experiments and movie music that are simply beyond pop sensibilities for it to build much energy. However, it does create an open-endedness for Dust to pick a direction to follow next. The shuffling house-inspired Night Train hints at the obvious next step, a scene that would surely embrace him if he just wanted to leave the house late at night.
40 minutes is perhaps too short to condense five years of work into one sitting, but it proves to be enough to show that LA PRIEST is very much active and that there is further terrain to explore. Whatever happens after the release, the only problem 'Inji' presents are that its creator has a habit of doing debuts and then disappearing down the rabbit hole.
9/10
Domino release 'Inji' on June 29th 2015 (buy).