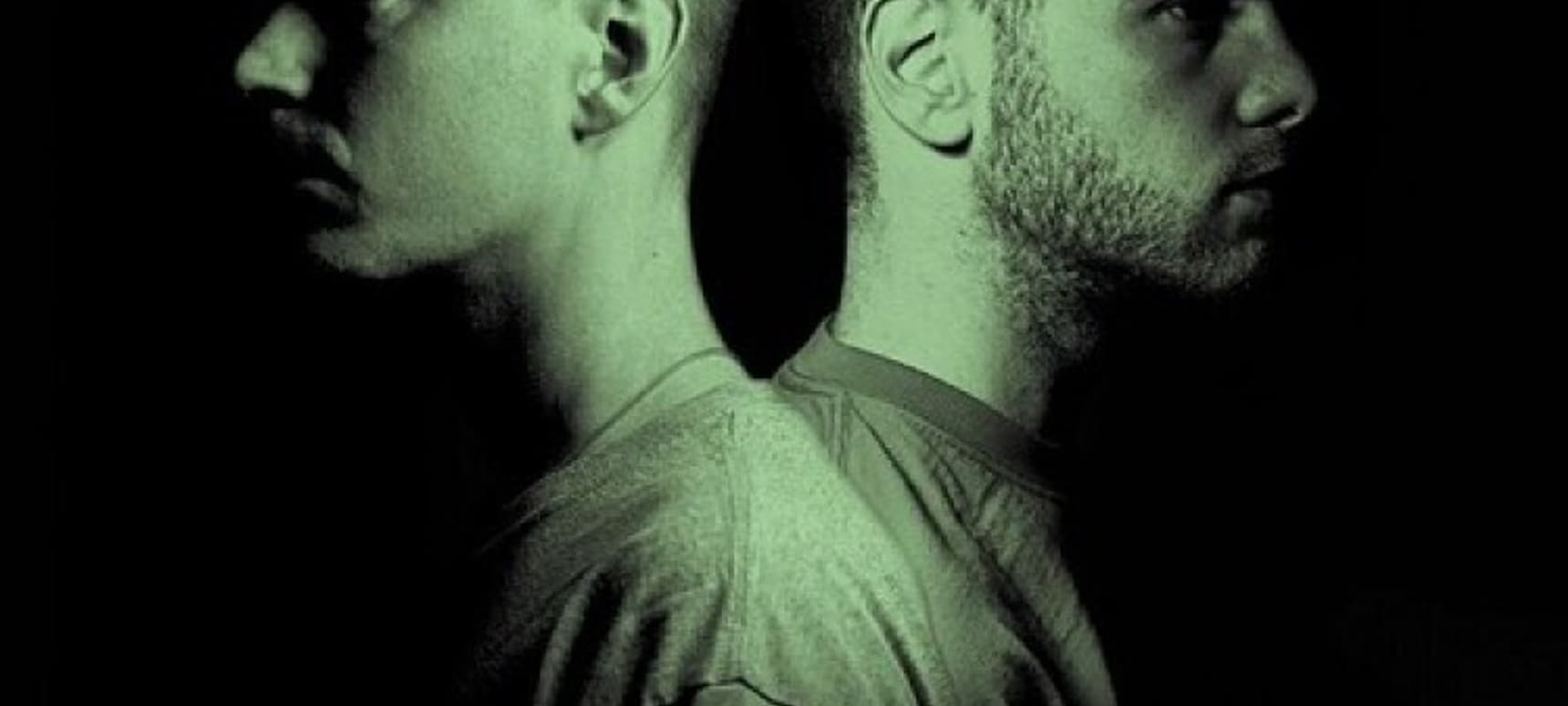 04.07.2014, Words by dummymag
Album of the Week: Pinch & Mumdance - 'Pinch b2b Mumdance'
"I believe that in dance music you can only really present a proper document of the moment in a mix format." That's how Pinch (Rob Ellis) recently put in conversation with Mumdance (Jack Adams) about their new hour-long 'b2b' mix, out on formative dubstep label, Tectonic Recordings. It's difficult to disagree with him: even beyond the barriers of club music, some may find they get more personality and truth out of artist's mixes over their albums these days. Early 'Pinch b2b Mumdance' listens felt like a stifling, unforgiving experience, but once you look beyond the continuing battering rams, its deep focus and careful construction is clear. Mostly built around and extending Pinch and Mumdance's own collaborations, alongside close allies like Logos and Livity Sound's Asusu, this release captures a small clique of producers currently channelling the UK's undying hardcore element in modes thrillingly outside of obvious and overly reverential genre lines.
Pinch and Mumdance may not have seemed like the most obvious pairing: Ellis' establishing of Cold Recordings last year suggested intentions to stay close to hardcore continuum dispersions, while Mumdance's recent renaissance (from effectively making post-punk, to hooking up with Egyptian MCs, to providing Take Time's wild instrumental, a standout dance single for 2014) positions him as one of the most effective and fruitful experimental producers in the country. However, following their first joint release with 'Turbo Mitzi/Whiplash' earlier this year, the pair don't seem to have looked back, and it's a hardcore-'til-we-die energy that's the point where their musical minds cross.
This bangs across each techno-indebted rise and spacious fall throughout, but it can be found in two particularly unrelenting individual tracks. Pinch's journey through the gates of hell, Obsession (The Possession) is one, alongside Mumdance's mess of grime road kill, The Sprawl, which firsthand experience proves is supreme in its dancefloor-unfriendliness. These are works by producers whose default mode is to push their boundaries, who you suspect wouldn't be all that fussed clearing a room with the slap and thrust of Whiplash, if its energy felt right and ready in the moment.
Mumdance has spoken about seeing the parallels with the '93/'94 'proto-d'n'b' era in 2014, drawing similarities from a time 'when people were literally making up the rules as they went along'. Whether a deliberate nod, it's easy to hear the inclusion of Alex Coulton's Mean Streets-referencing Sinners reflecting Original Nuttah's infamous "it was out of respect" Goodfellas opening; perhaps it's just proof that nothing creates dread atmospheres and hair-on-neck anticipation in the mix like a nifty (preferably Martin Scorsese-directed) film quote. Other "year zero"-type callbacks from UK dance ripple too: late on, the pairs' Lucid Dreaming, featuring a creepy effected voice giving out instructions prior to some experiment into the unconscious, reflects that strained, nerve-ridden from David Cronenbourg's Scanners that elevates The Goat Stare, Loefah's monolithic release off DMZ006. But Lucid Dreaming's presence late on also rounds off the mix with skilful substance. As the track's vocal disappears into the spacious backing, we pass into Logos' No Skyline: an ambient, ghostly dance of bass and phased shapes – as if we're now semi-comatose and floating deep in dreamland.
There's optimism in Mumdance's thoughts on the proto-d'n'b comparisons: might we be on the verge of a genuinely new club sound? Some might argue that it was beyond that '94 moment that drum & bass began wiping down the dust from the amen breaks and began losing itself down beat science-shaped rabbit holes. Maybe it's just about enjoying this undetermined ride while it lasts. With an optimistic hat on, looking toward PC Music, or bubbling crews like Her Records or Goon Club Allstars, there's wild undefined UK dance all around us right now. 'Pinch b2b Mumdance' documents one of these strands, and it does so with such tough and tight flair it's bound to go down as an essential mix for 2014.
8/10
Tectonic Recordings released 'Pinch b2b Mumdance' on June 30th 2014 (buy)