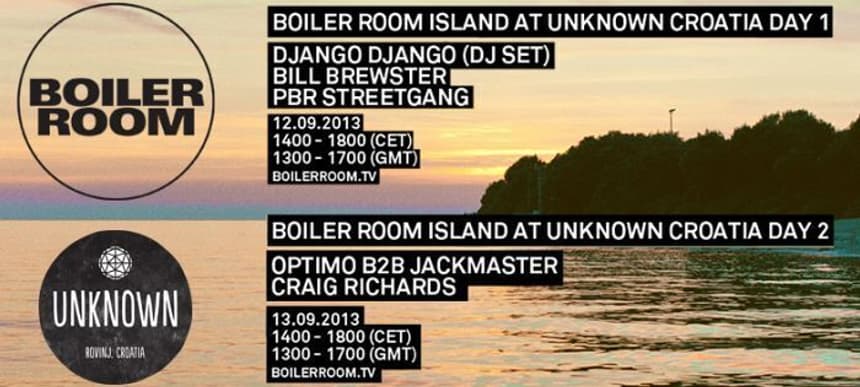 03.09.2013, Words by Aimee Cliff
Boiler Room begin literal world domination by taking over an island
Here at Dummy we've said it before and we'll say it again: Boiler Room will take over the world. By infiltrating computer screens all over the globe with their live streams they've pretty much already managed it, but now they're realising their potential in a much more literal way by taking over an entire island in Croatia.
As part of Unknown festival next week, the live-streaming champions will host two events with sparkling bills, including sets from Optimo, Jackmaster, Django Django, Bill Brewster, Craig Richards and more. If you're at the festival, you can get involved by RSVPing here (plus you'll have to take a boat to get ot the island); but if you're not, as ever, you can still join in the fun by live-streaming both events. Get more information/timings from the flyer above, or by clicking here.
Unknown festival takes place from 10th – 15th September in Rovinj, Croatia; tickets are still available here.