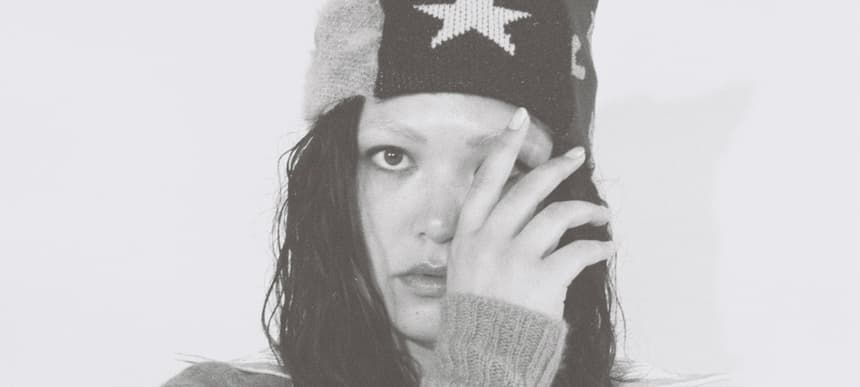 09.02.2023, Words by Payton Dunn
Track by Track: BxRod breaks down ethereal alt-R&B EP 'Static Atmosphere'
The Filipino-American artist's new project combines influences from R&B, alt-pop, and electronic music...
Quarantine was a time of introspection, and it gave BxRod the opportunity to truly find her own unique sound. The Filipino-American artist has had her musical roots spread across the entire spectrum of genre, having been trained in the art of classical music before going on to study at Berklee College of Music. Since graduating, she's been carving out her own sonic lane, combining R&B, alt-pop, and electronic music into a style she's dubbed "fantasy wave."
The singer's new project 'Static Atmosphere' is the tip of the fantasy wave iceberg. She's effortlessly merged all of the sounds she's been toying with throughout her career into one cohesive project. BxRod broke down the influences behind each of the songs and what they mean to her, below.
chasing walls
"This song was my favourite to make, and interestingly the last song made for the project. It started as a super sad piano lament, but I brought it to Hokage Simon and had the idea to flip it. I wanted it to have a very brash, confident vibe. 'I ain't new, just cleaned it up' is me saying I'm back and better. We were influenced by sounds used in Kanye's 'My Beautiful Dark Twisted Fantasy' and a little bit of Playboi Carti lol."
Play!
"Being from the Bay Area, there is a funny stereotype women get when it comes to dating. Like Bay Area women can be more player than the men. I feel that it's our way of protecting ourselves and our feelings. I was so hurt when I wrote this song, but it was the way the vocals were so silky over this hard hitting beat, yet dreamy! To me that was some real Bay Area R&B!"
Butterfly ft. Jammy
"I wrote this to become a dream-pop staple. I wanted to capture a softer innocence but also play on the idea that sometimes we like to remember things a way we prefer versus the reality. Jammy is such a great lyricist, his bars meshed perfectly. The guitar on the track made me feel nostalgic, but stuck in a loop on some Alice in Wonderland type feeling."
BBY
"I believe the answers are always in front of you, but present themselves when you are ready to see them. 'You're saying now you see the real me, but it's been same since beginning. I'm simply a mirror to your thoughts.' It's me saying let's be accountable. A lot of my DJ friends debuted this song in the clubs and it was cool seeing people vibe to an introspective bop!"
Area 51 ft. Thomas Jordan & Hokage Simon
"Making this song with Hokage Simon and Thomas Jordan, my other Doozy peers, was super special. We all grew up within a few blocks from each other so there's a special camaraderie. We would run to each others houses to work on music and this one truly captures a coming of age feeling. It's an uplifting anthem to each other to keep going and follow your dreams."
Incredible
"This is the alternative-grunge-pop track that plays during the end credits of a movie. It is about complete surrender, the realisation that there is freedom in new beginnings, and that you will can always come back to yourself."
Stream 'Static Atmopshere' below or listen with your preferred player here.