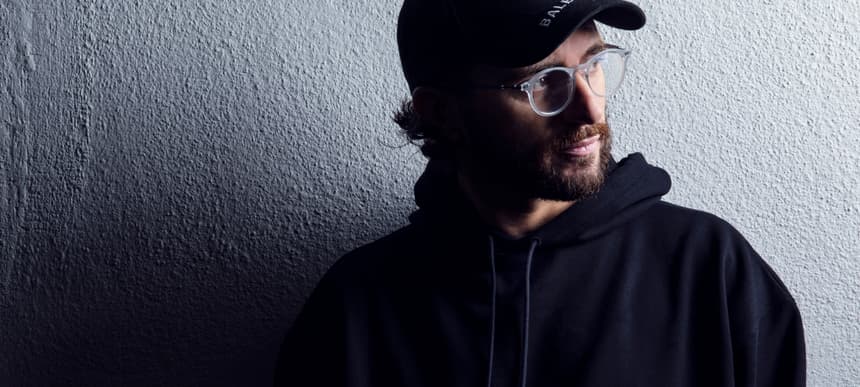 24.06.2019, Words by Felicity Martin
Cop or Drop? Special Request reviews the singles
Paul Woolford gets his teeth into five of the week's new releases, from grime to jazz to pop...
Cop or Drop? is a new series on Dummy where we invite a musician to either slate or rate the singles we present them with. In the hot seat this week… having just unveiled his sensational, mind-bending 'VORTEX' LP – the first of four that he's promised – and the first singles from this Friday's 'Bedroom Tapes', Paul Woolford aka Special Request delivers the verdict on some grime, jazz, pop and more…
Stefflon Don & Lil Baby – 'Phone Down'
"I like Stefflon Don, she's got a certain UK attitude that connects with people and I've been excited to hear the next step on from the 'Boasty' collab with Wiley and Idris Elba. For me, the song isn't her strongest, but having said that it does hit its stride around the two-minute mark when those harmonies kick in. Something I love about pop records is that even if I'm not mad on the song, the movement between the sections can be a work of art in itself. Harmonies are such a powerful tool for anyone writing music like this and I can enjoy that element here easily on a pop level. Sometimes I'll actively find something I can enjoy in something that I, on the whole, might dislike."
Snowy – 'Reddit'
"Rapid-fire disses flying from all angles here. Lots of energy. He definitely means it, doesn't he? This is Nottingham, which I always associate with being trapped in the Lace Market hotel lift with some good friends once. We essentially had a party in there, and nearly got arrested, but that's a story for another day. It must be said, in terms of lyrical content, "I've heard your music, it's a pile of shite" is absolutely sensational. I would be interested to hear more of young Snowy."
808 State – 'Tokyo Tokyo'
"Total heroes of my youth. I was obsessed with 808 State and relentlessly bought everything they released. I managed to get a live recording of them from Manchester's G-Mex once, I think it might have been taped off Radio 1 – my memory is hazy now – maybe 1992. I always felt they had more musicality in them than many others, and you could feel them expand this across each album. Some of the harmonies they created were really new to me as a teenager and I've been talking to Graham Massey over email recently. I'm so pleased they are still at it, but I guess it never really leaves you, does it? If you are compelled to create, how can you just stop?"
Yellow Days – 'Just When'
"I'm probably in the most ideal position to listen to this, as I'm sat in a chair in my garden with the sun beating down on my face. It's definitely summer music. I read that George, the artist here, is a fan of Ray Charles and that does explain his delivery, which is kind of loose and all over the place, but still expressive. On a different day I might have slated this, but I'm feeling good and I want everyone else to feel good, and that includes George."
Photonz – 'Angel Heart'
"I have been playing the music of Marco Rodrigues for many years. He has a knack of creating deceptively crafted earworms that you can return to over and over. This dark breakbeat-driven throbber takes on a new lease of life after the melody begins, which rapidly becomes the beating heart of the track. What I love about this is that it's all vital. Every element is necessary, and there's nothing extra that doesn't have a definitive place. Yes."
Listen to/purchase Special Request's 'VORTEX' here and 'Phosphorescence' from this Friday's 'Bedroom Tapes' release here.