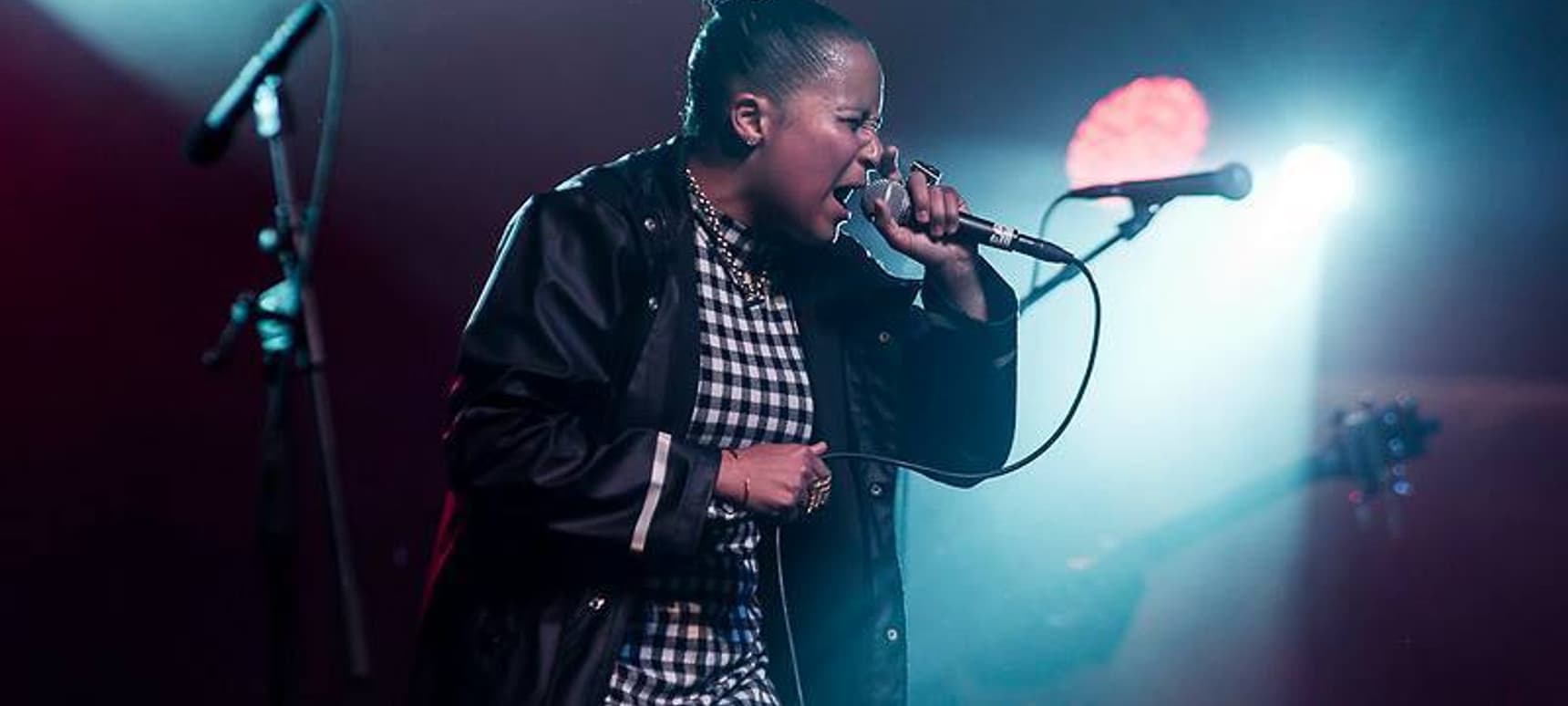 10.09.2015, Words by Natalie /
Festival report: The Garden Party
Click the on the photos in the gallery above to expand.
The Garden Party events have been a mainstay on the Leeds club calendar for an impressive number of years now. Previous iterations have seen the night (and day) pack the Faversham's various rooms and terrace space with house's heavyweights and local proponents of the scene. For a city that's seen its music climate fluctuate in surprising, unexpected ways over the course of recent years, the direction of the The Garden Party has remained constant and true to its vision; a dependable fix for an audience steadily increasing in size in a place adapting to accommodate them. Yet 2015 saw the series abscond from its typical format and usual venue, a drastic change happening on their own terms – the The Garden Party was turning ten years old, and a it was high time for a proper summer blowout.
Originally founded as a brewery that remained operational for almost two hundred years, the Tetley now serves as an art gallery, hosting exhibitions and events. It stands on the edge of the historically industrial, inner city area Hunslet, barely south of the city centre's gay village with the swanky redevelopment dock site lying just east. It was here, at this confluence of culture, where the The Garden Party opted to make use of the expansive grounds and collaborate with various clubnights to throw their biggest party yet: A weekend of festivities including visual art, indie food and drink outlets and of course a music lineup packed with acts to move your feet. We were happy to host the Dummy stage on the Saturday, and I went along to see where the fun was at.
The most striking thing on entering the Garden Party was how much it really felt like a party. The sun was out, there were stalls in abundance and several tents served as stages, yet it felt much more intimate than a festival. Most of the dancing ground was hard floor (good for the shoes, if not the knees), and sweatbox vibes weren't absent from our first port of call: an afternoon warmup from Âme. Kristian Beyer eased the early crowd into his groove before The Garden Party's longstanding residents PBR Streetgang stepped up to show any visitors that Leeds knows how to get down.
Introduced by the sounds of the Sonic Emporium, the Dummy stage's resident mix master for the day, Ady Suleiman was first to step centre-stage. Suleiman wandered through his contemporary, pop-tinged soul, accompanied by his bassist, drummer and acoustic guitarist. Despite the size of the stage plus themes of urban existentialism and figuring out British life, their songs were warm and their performance jovial. It was also lovely to see people joining in with each lyric to State of Mind, so into it that it was as if they couldn't see the band for the tune itself.
Mr. Scruff's merrymaking marathons at Manchester's Band On The Wall are renowned across the country. Lugging his records up the M62 to follow up Suleiman, he was joined by MC Kwasi, who began a completely unironic introduction with, "Since we've only got three hours…" They made the most of it too, Kwasi bouncing lyrics off of Mr. Scruff's selections that were as likely to end up in Latin boogie as they were reggae jams. Of the few familiar tracks, I was glad to hear a favourite towards the end – Q-Tip's irresistible Beastie Boys collab Get It Together. Elsewhere, people were lounging on hay bales whilst zoning out to Bambooman's syrupy beats, and Preditah's tent was an impenetrable fortress of bustling bodies.
After a fistpump workout courtesy of Joy Orbison, it was time to catch Fatima & The Eglo Band. With the band opening and settling into a jam, Fatima jogged on stage wearing an enthusiastic grin, holding a red cup in one hand whilst settling down her rucksack with the other on the way to the microphone. The chemistry between all of the performers was bubbly and tangibly potent. They played songs such as Black Dough and Family, and Fatima once seemed to lose track of her words but never the groove, rolling with the situation. La Neta was a favourite for me, Fatima's commanding voice backed by an instrumental that graciously shifted gears between tentative soul and skittering electronic R&B. The audience was ensnared, and Fatima took the time to thank the crowd even whilst being beckoned off stage by insistent staff when time was up. 11pm curfew definitely means 11pm curfew for an outdoor city festival after all!
The thought of a 'timeless classic' is endearing for the music fan, but it can mean something quite different for performing artists. It's always curious observing acts playing their signature songs of the past, and rounding off the Dummy lineup were two artists with strong discographies in their own right that nevertheless have standout hits. I suppose most people's idea of Soul II Soul's stage set-up is what they see in the video for Back to Life, and that's not far off from the reality: Jazzie B orchestrating things at the back, Caron Wheeler singing at the front, a drummer, a percussionist, a keyboardist, two violinists and three additional vocalists with synchronised choreography that the crowd tried to mirror. Fun was placed at the forefront for a showcase that also served as testament and toast to black musics: modern soul, new jack swing and a sprinkling of reggae. Jazzie B jumped on the mic for Get a Life, and Keep on Movin and Back to Life saw Wheeler giving it all, even twenty-six years on.
Soul II Soul's collective resonance is what helped them thrive. Róisín Murphy was joined by her band too, though she alone was in control of the stage. Opening with an acoustic tongue-in-cheek dismissal of soulful electronic music, her voice was refined and firm. Each track seemed to have its own extended build-up as Murphy made the tent her own. She was equipped with a table of accessories and outfit changes, frequently disappearing and resurfacing in something more extravagant than before – teddy bear bags with silk scarves inside, gorilla trousers and shiny blazers, a giant red overcoat that resembled a crushed rose and headgear that looked like a potato smiley with her face through the mouth – she had everything. Even the band donned masks and got silly. It's a myth to me then, how Murphy could simultaneously frivolous and elegant, performing new album tunes such as Evil Eyes and Exploitation. The ballooning synths of the latter were reworked into Sing It Back, a drawn-out trance that seemingly came from nowhere before the emphatic Pure Pleasure Seeker finale. A diverse lineup made for a great day out, and if the rumours are true and Garden Party comes back on the festival circuit next year, such variety in quality will surely see it continue to flourish.
The Garden Party took place on August 29th and 30th at The Tetley in Leeds.