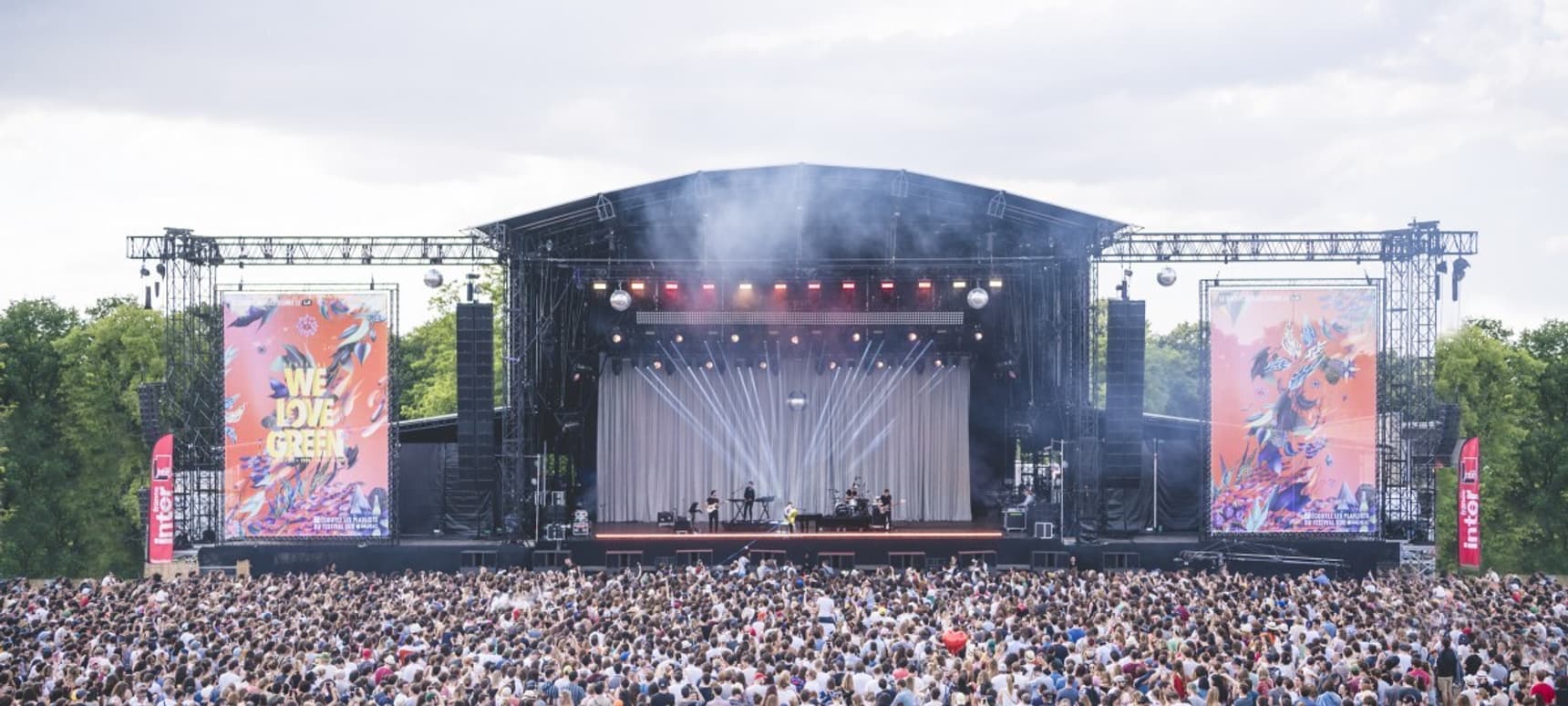 12.06.2018, Words by dummymag
Festival Report: We Love Green, Paris
Running on the same weekend as Primavera in Barcelona and Field Day in London, it may come as no surprise that Parisian festival We Love Green goes under the radar. But with a varied line up that showcases some of the best French and international artists around, the festival oozes guilt-free fun with their eco-centered philosophy; which included throwing sawdust into the portaloos and scavenging for cups to get the 1€ return (yes I'm proud of myself, those scavenges equated to a few free glasses of champagne).
Situated in the picturesque park, Bois De Vincennes in Paris, artists such as Migos, Tyler, The Creator and Bjork came together to entertain French crowds with a line-up borrowed from London's Lovebox and Field Day and a vibe similar to Latitude. We Love Green also features the best artists from France, established and on the brink; from Charlotte Gainsbourg to Myth Syzer (if you haven't listened to Austin Powers, you better get on it) to Lolempal, an up and coming rapper who raps in his mother tongue and does a great job at it.
Saturday started with blistering sunshine, wine cocktails, and murmurs that Migos could cancel their highly anticipated performance after missing their flight to their headline slot at Primavera. The day's line-up was varied with a lean towards more French acts but I was treated to performances from Khurangabin, Ibeyi, Myth Syzer, Beck and gorgeous Sampha who is no stranger to festival circuits but who always manages to leave me in awe after each and every performance. As the evening set, the brightest star of the show, Jorja Smith, took to the stage to grace her angelic and charismatic performance upon the crowds. However, it was Migos who won the award for most amped up crowd, with people hanging from the tent fixtures and a sea of people as far as the eye could see from behind. You could smell the anticipation in the air and the people of Paris went wild for their performance which still rocked the world of each person there, even with an injured Offset unable to attend. We Love Green struck gold in firming Migos' appearance (with a track record like their's) – their performance was serious and they really turned up for Paris.
Sunday was one that I had been really excited for, with performances from Mount Kimbie, King Krule, The Internet, Tyler, The Creator and Bjork, to look forward to. For the UK visitors in the crowd, Tyler's appearance was one that they had all been waiting for due to his ban to perform in the UK and he didn't disappoint. His performance was exceptional, beautiful and energetic – the perfect ending to a perfect festival.
What made We Love Green so special this year is that their timings were thoughtfully curated meaning you are able to see almost every act that you want to see, even if their stage time's finish as the next act you want to see's begin. We Love Green is a must-visit, and with only a 2 hour Eurostar journey away from London, there's no excuse not to visit next year.