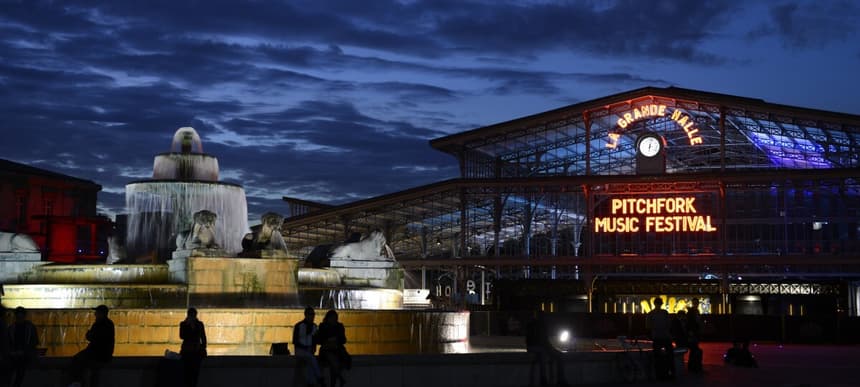 24.10.2018, Words by dummymag
Five acts to catch at Pitchfork Paris 2018
The Pitchfork brand has long been one that's synonymous with very cool, very good music – and this, in turn, has also been true of their festival programmes. But even by that standard, the line-up for this year's Parisian edition of the Pitchfork Festival is something else: with headliners like Mac DeMarco, Kaytranada and Daniel Avery, there's a breadth of enticing, high quality music gracing La Grande halle de la Villette.
But even beyond the acts at the top of the bill, there's a truly exciting array of talent playing the beautiful city – it's easy to sound hyperbolic, but in earnest the artists behind some of 2018's best albums will all be performing. There's a lot to choose from, obviously, so go check out the full line-up here. But for whatever it's worth, here's our pick of five acts you'll want to catch.
–
Tirzah
Perhaps once best known as an associate of the inimitable Mica Levi, 2018 has seen Tirzah emerge with one of the best debut LPs of the year. Though it still boasts wonderfully sparse production from Levi, Devotion found an artist moving past the left-field dancefloor sounds that she once broke through with (via her indie dancefloor classic 'I'm Not Dancing'), into something a lot more intimate. It's confident in tenderness and imperfections : it's a raw, striking album that explores love and its flaws with genuine candour. "Beautiful" is probably overused as a descriptor, but it's probably the best word for what we're anticipating from Tirzah's Friday evening set.
Yves Tumor
Just as much as the main line-up, the RBMA after-parties at Trabendo have some amazing acts – and following his obscenely good album, Safe In The Hands of Love, earlier this year, Yves Tumor's set late on the Thursday night feels unmissable. The enigmatic experimentalist created a sublime, soaring work that – cliché though it is to say – refuses to be tied down to any particular genre. Instead it's a sound that feels infinite, and – given the glam, cowboy aesthetic he's been rocking lately – we imagine this will be a show that's as aesthetically astounding as it is sonically beguiling.
Peggy Gou
'It Makes You Forget (Itgehane)' might just have been one of the year's most banging dance tracks – it even won her track of the year at the Association of Independent Music awards last month. The impossibly cool DJ and producer started out with the aim of being the first South Korean to play Berghain, but Peggy Gou has achieved all that and more – notably, for reasons she's not entirely sure of, her fans will often chant "Peggy Shoe" at her shows, removing their footwear and raising it in the air. It remains to be seen if this will happen at this Paris show, but in any case her mesmerising blend of house and glimmering disco is sure to get your feet moving.
Lotic
All fractious, sparkling beats from the school of Björk and Arca, Berlin-based producer Lotic's exquisite debut Power earlier this year was a vivid, dark set of electronic sounds. Their album was disconcerting and yet somehow uplifting all at once – smoky, sinister, political and radical, it captures the strange dystopia of the present day, all while being that shiny, hyperreal kind of danceable. In short, it captured that uneasy feeling of trying to feel in control and in power regarding your life, when you are ultimately powerless to the tides of the world around you. Playing at the Thursday night after-party, this should be a performance of fascinatingly engrossing sonic vulnerability.
Blood Orange
Devonté Hynes' work has lately dealt with family and finding spaces within which you can "do the most" without shrinking yourself. It was a concept that felt a very necessary thing to express in these jarring times for those of us who are in some way marginalised, and his astounding latest album under the Blood Orange moniker, Negro Swan, felt a comforting, nourishing aural encapsulation of that. A polished, warm and glossy amalgamation of various facets of black music (R&B, hip-hop, and gospel all get a nod), Hynes' sound has a real richness to it. We imagine this Friday night show is going to be plush, emotional and kind of magic.
To find out more about Pitchfork Paris, head here.