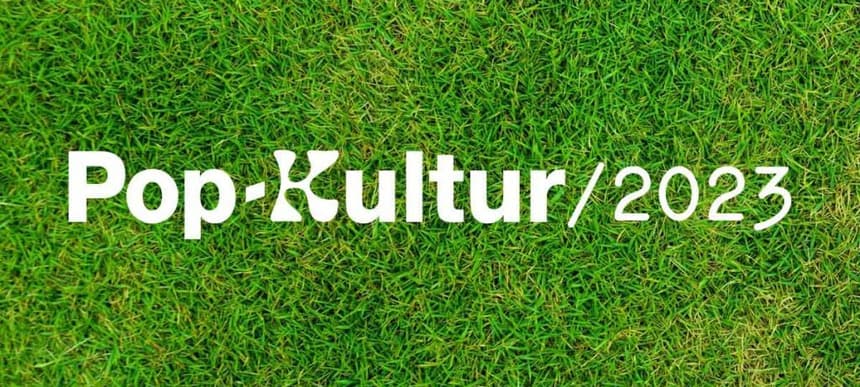 29.08.2023, Words by Billy Ward
Five acts to catch at Pop-Kultur Festival 2023
DMY highlight five of the acts we'll be sticking right at the top of our must-see list
Germany's Pop-Kultur festival returns tomorrow (Wednesday, August 30). Taking place over the course of three weekday evenings (August 30 - September 1) across various nightclubs, cinemas, and conference rooms in the Kulturbrauerei arts complex, the festival turns the city into the new music capital of Europe with an impressive programme of talent from across the world.
The eclectic annual festival in central Berlin casts an admirably wide net in its search for groundbreaking new names. Blending today's frontrunners with the underground stars of tomorrow, the diverse line up may provoke some difficult decisions when planning who to see across the three nights - luckily, we're here to help. Below, DMY highlight five of the acts we'll be sticking right at the top of our must-see list. 
First bubbling to the surface on YouTube in 2017 with their 'Home Demo(ns)' visual mixtape, it didn't take long for North London band Sorry to grow a loyal following of their weird and abrasive world. Made up of best friends Asha Lorenz and Louis O'Bryen, and later joined by drummer Lincoln Barrett, multi-instrumentalist Campbell Baum and Marco Pini on electronics, Sorry have been making music together since their teenage years achieving cult status in the UK's underground band scene with their un-apologetically DIY approach. They'll be playing at 00:22 on the night of August 30th to 31st at Frannz Club. They're live shows are pretty rare to come across and always impress so it's a no brainer to christen the first night of the festival by seeing this band. 
With a name like cumgirl8, this band was always going to defy expectations. No one, however, could have predicted the radical momentum these four post-punk girls have picked up around New York and beyond. Splicing the punk attitude of The Slits with the ragged roar of the early Electroclash to create dancefloor anthems of defiance and nonconformity, cumgirl8's call for self-liberation translates excellently onto a live setting. They'll be on just before Sorry take to the stage, so make sure you're locked in at the Franz Club on Wednesday evening. 
3. Anika - 'Lost Voices' commissioned work
Living between Berlin and Bristol whilst working as a political journalist and music promoter, Anika met Portishead's Geoff Barrow through a mutual friend and began to carve out her own political/trashy/discordent/reggae/German/old school Bristol/punk-funk sound. The hybrid artist now operates as a poet, composer, musician, DJ and director, and is hosting one of Pop Kultur's commissioned works this year, 'Lost Voices'. If you want a break from the conventional music programming, Anika's show is shaping up to be something thought-provoking and special. 

Crack Cloud are a seven-piece collective from Canada formed by drummer and frontman, Zach Choy. Operating beyond the usual realms of post-punk, the experimental band are one of the most interesting groups about right now. If their raucous studio tracks are enough to catch your attention, imagine what these lot will be like in a live setting. We'll see you at the Palace at 11:40pm on Thursday. 
Hamburg rapper Ansu, who uses his reach for awareness initiatives and safer spaces in club culture, has carved out the perfect blend of hip hop, trap and club-oriented sonics. If you want something a bit more chilled but also want to move your body, this wordsmith's laid back but political tracks are an ideal way to get the night started on Thursday. He'll be on at 11pm at the Franz Club.