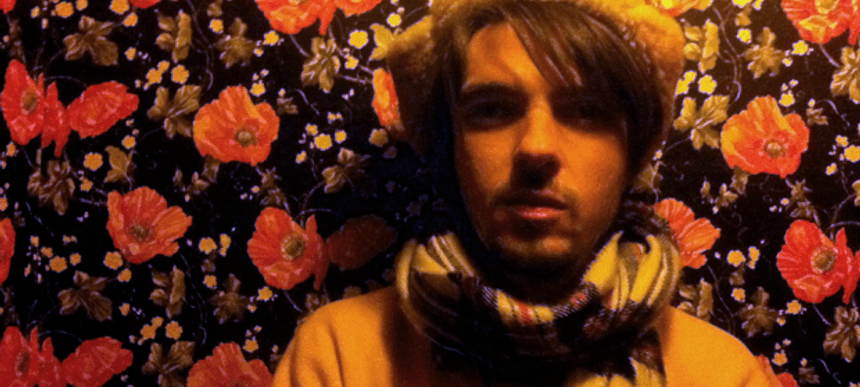 01.10.2013, Words by Aimee Cliff
Found Sound: Hello Skinny
Hello Skinny is the name that Tom Skinner, drummer for cross-continental project Owiny Sigoma Band, uses to make beat-centric productions. For our Found Sound series – in which musicians such as Jon Hopkins, WANDA GROUP and Yosi Horikawa provide us with and talk about a snippet of found sound that they've made – Hello Skinny has given us a recording of some political unrest captured on a visit to Istanbul earlier this year. Stream it above or download it here.
Hello, Hello Skinny! Tell us about this found sound.
Hello Skinny: "Hello! I made this recording on my phone out of an apartment window in Kadikoy, Istanbul, back in June this year. My girlfriend and I were there for a friend's wedding during the height of the Gezi Park protests. Every night at 9pm people would stop what they were doing and just make noise! Bang pots and pans, honk car horns, clap, shout, bark…whatever! A simple but very powerful form of protest. That is what you can hear on this recording."
How does it make you feel to listen back to this turbulent snapshot of time?
Hello Skinny: "I actually feel a sense of hope and optimism listening back to this sound. Talking to my friends in Istanbul, it was clear that the people are determined not to just sit down and take any more shit from Erdogan's increasingly totalitarian government. People have become invigorated to stand up and make their voices be heard. It's outrageous what the government and police have been doing there! Blatantly undermining people's human rights and right to peaceful protest. It was inspiring to see people take this into their own hands and find alternative ways to express their views. Like what you can hear in the recording. The government controls most of the media as well so it's very difficult to know what's really going on there right now. Apparently there are more journalists behind bars in Turkey right now than any other country in the world."
Do you ever use found sound in your music? Would you ever use this recording?
Hello Skinny: "I've not used much found sound in my music up until now but it's definitely something that I would like to explore further. I have made quite a lot of dictaphone and mobile phone recordings on some of my travels. On the first Owiny Sigoma Band trip to Nairobi, I made a bunch of field recordings, some of which can be heard on the Mo Fiyaaa!!! mix tape, which is up on my Soundcloud page. I am planning to use this particular recording as part of a new mix of Turkish 7"s I bought on the trip, so look out for that soon. There are a few obscure killers in there!"
Slowfoot Records released Hello Skinny's new EP 'Revolutions' on September 9th, featuring original tracks and remixes by Matthew Herbert, Bass Clef and more – head here to buy it.