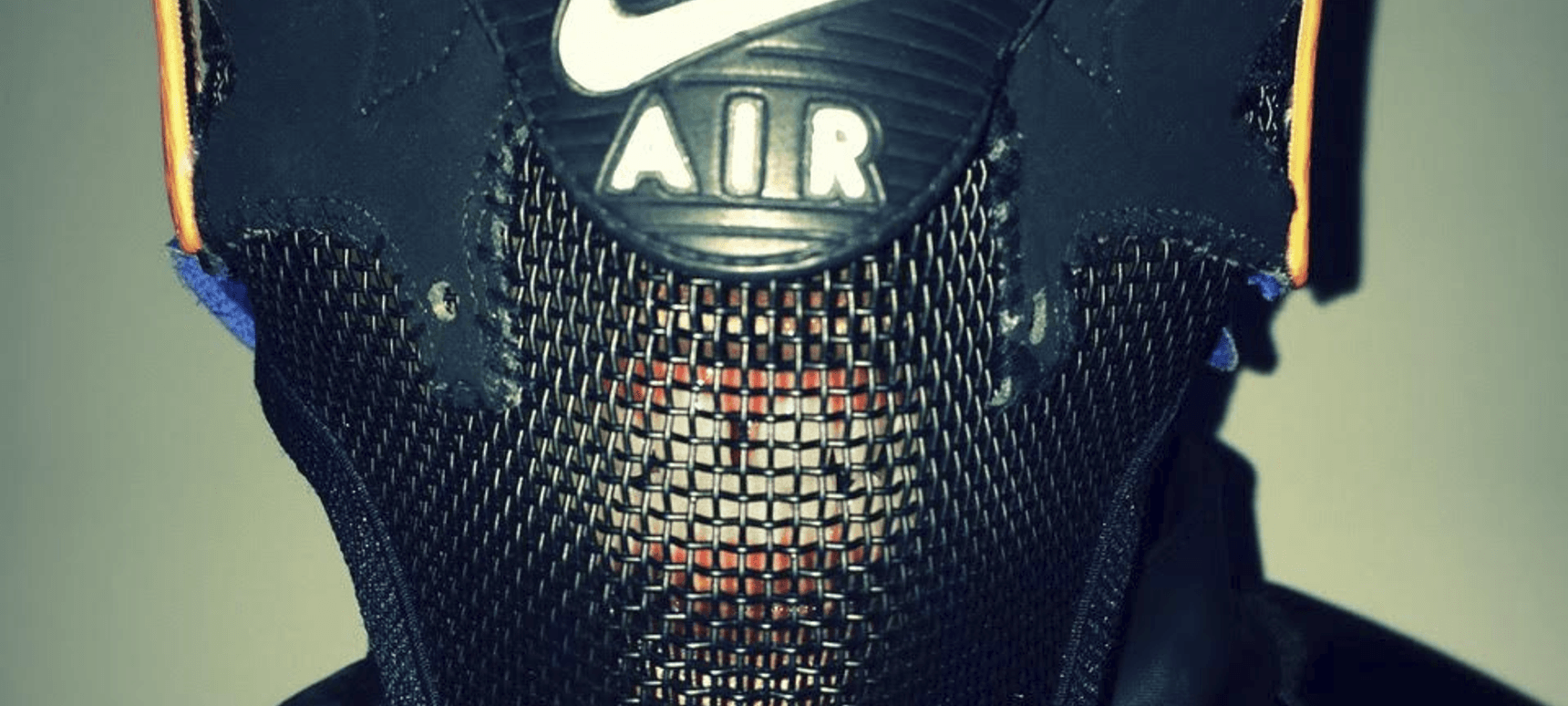 19.11.2015, Words by dummymag
GAIKA's EasyJet guide to 'Machine'
Brixton born and bred vocalist, writer, film maker and visual artist GAIKA is emerging from the shadows. After spending a substantial time making music and throwing parties in Manchester, the vocalist is now treading into new territories with a renewed solo output. Towing a line somewhere between high art and low-end street culture, GAIKA looks towards varied artists like Basquiat, The Weeknd, Tricky and Prince as references. His resulted output is a crazy amalgamation of hip hop, dancehall, electronic, soul, dub and grime withthe video for previously track Blasphemer being the perfect showcase of his sound.
Deep in the belly of the beast, GAIKA's debut mixtape 'Machine' is now ready. From the dark echoes of Blasphemer through to the heavy, heartfelt weight of Grey, the mixtape hosts a a raw selection of deep-reaching tracks sang by GAIKA himself and is a hyper sprint through the fucked up climate we live in. A crumbling kingdom with ballasts of suffocating debt, inequality, propaganda, fear, and police brutality.
Not ignoring life's harsh realities, GAIKA takes time to reflect on the way we live, honing in on a crystal clear awareness of society's bullshit. To further mark his debut solo release earlier this week, the EasyJet hopping, Euro jetsetter guides us through the making of the mixtape and how the cities of Berlin, Amsterdam, London and Manchester have played their part in chiseling the final outcome of 'Machine'.
Listen to 'Machine' below and read GAIKA's guide after the jump.
LDN
GAIKA: "LDN is the origin. It is the ETERNAL HOOD with a fortress of solitude found south of the river. LDN's gutters made me just as much as it's galleries will parade me. Today it's logic evades me, but I will never not be from there. LDN seems like a grimier, more gothic setting for Ghost in the Shell to me. Sometimes on an early one I'll be rolling through those streets, watching the reflection of sunrise corrupted by vintage Versace and I'll scan the faces of the city workers walking in the opposite direction. I'm looking for some glimmer of hope amongst so much futility. I can literally hear "making of cyborg" in my head then, I have to find Invader ALX to try and make work as glorious. The scale of my city is burned onto my skin in way I can't shake. LDN is so dark and so massive sometimes I feel like I'll never escape, no matter how far I run. Creatively it hypnotised me with aggression and gave me the raw knowledge I use to make things and survive. I hope I hear 'Machine' being played out of a '90s box shape Benz in black somewhere in Bricky. I hope LDN gives me that moment. Fuck Nobu Nobu Nobu. I hope they play it in Bushman's Kitchen or Refill. The LDN I know knocks properly and knocks on every level. It created Real Artillery and put him away. LDN gave a voice to all its Gangsters, I couldn't be from LDN and make tunes that don't bang."
MCR
GAIKA: "Manchester is GREY. I've had a place there for a long, long time. It will always educate me creatively, both figuratively and literally. The bar in Manny is set so high that at it's pinnacle it is often mistaken for arrogance. I've lived so many lives in MCR, made so much history that I will simply never run out of lyrics or tears. In this place I got hood rich at 20 and got kicked in the head at 23 and I've never been the same since. So much of this work was made in Manchester's makeshift art factories, and so much of it is made from reliving a million paranoid nights under the Northern strobe. Manchester is where the SAFE HOUSE is, where the soul of 'MACHINE' resides. it's where the ROOM is. In MCR I'm constantly cooking in with Acropolis Sound, Hey Gamal, Bipolar Sunshine, August+Us, Jazz Purple, and my mentor Fallacy."
AMDM
Amsterdam is BOHDY
GAIKA: "I had been based abroad for some time before making 'Machine'. I had been in Amsterdam with a human being whose heart I broke before I made this record. She forced me to face some things about myself and I kind of unlocked creatively. Heartbreak has a habit of spiralling and months later, I cracked up and went into the studio. I came out 10 days later with 27 songs. Amsterdam is literally the best place on earth. Think about it. Wheres actually better then Dam? I'm tryna get rich as fuck off this music ting so I can legitimately buy massive floating house there – no hype. By simply existing, the city and it's citizens informed this project in abstract by being the cast to some imaginary Dutch film of which this is the score. 'Machine' is the soundtrack to chase scenes through labyrinthine streets and neon haze in slow motion, it's for all the Bijlmermeer boys trapping their matching Patta, and a thinly disguised Willem Holleeder on his scooter. It's for the beautiful Surinamese gyal encountered on suro strength pills at Trouw that I lost a weekend to. One of my Amsterdam friends, Gretz is an incredible artist and he appears on a some of the tracks. The song Bohdy Knows at 90 was produced by Major Heavy. Dutch people are very tall, very capable and very cool. They are also perfectionists, by working there I finally accepted I am too, and that it's ok."
BER
Berlin showed me the TRUTH
GAIKA: "Berlin is somewhere I've both lived or very regularly visited for the last six years. Somebody on a video shoot said that he could only describe 'Machine' as "hallucinogenic Panorama bar trap". Genres are pointless to me though. Berlin is a place that very quickly teaches you there are no boundaries outside of our own head. Being in Berlin helped me ignore the UK gas / slate scene cycle that can have you making shit records to get on Radio 1 and then instantly regret it. I listen to a lot of basic channel and other stuff that i got ripped off a really old !K7 video pack I got given to reference visually for a design job I was doing for them. I guess some of that kind of palette has slyly found its way into the mixtape. I always go to Yaam when I go to Berlin, I feel like Jamaican culture is stolen from and then vilified in Daily Mail reading Britain but in Berlin they seem to exalt and reconstruct it. This is definitely something I have tried to do with 'Machine'."
GAIKA's debut solo mixtape 'Machine' is available to download now (get it).