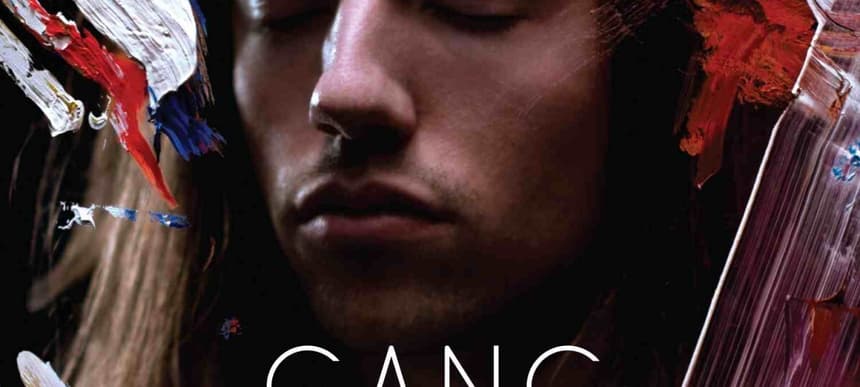 17.09.2013, Words by dummymag
Gang Colours - 'Invisible In Your City'
Speaking to Dummy recently, Gang Colours's Will Ozanne talked about how his new album 'Invisible In Your City' was influenced by classic pop songwriting by the likes of Phil Collins and Peter Gabriel, paying close attention to the lyrics and their meaning. He'd then look back on the albums that he deemed to be "classic" from his youth and focus on songwriting structures, really considering why certain songs might have a particular effect on him.
The venture might seem overly analytical – it's a study of what makes something "classic" rather than an organic process that ends up resonating with listeners – but it's hard to deny its effectiveness. 'Invisible In Your City' is filled with songwriterly flourishes that are really, truly lovely, from the warm backing vocal harmonies on the title track to the sparse, Spanish guitar instrumental that plays out on River For Dinner to the lovelorn, romantic saxophones on Home and Communal Quo to the record's undoubted highlight, Why Didn't You Call?, which features a stellar turn from South Shields soul singer Lulu James and a gospel choir finish.
These are the best moments of the record, the points where it's at its most adventurous and inventive. It's ambitious, but pulled off with a certain understatement and timidity rather than the bombast that those descriptions might suggest – which, given Ozanne's admission that he still has to laboriously consider his songwriting, is hardly a surprise.
Sadly, these moments are just that – moments within songs. The main issue with the album is that the songs themselves often follow a similar pattern. There's only so many lonesome chords and slowed down piano riffs that can be stomached in one sitting. Listen too many times to songs like Home, Up The Downs and Led By Example one after another and they feel indistinguishable. Closing the album is a weird cover version of David Bowie's Always Crashing In The Same Car that manages to reduce one of Bowie's more sonically interesting tracks to the same Gang Colours formula. These similarities have a knock-on effect of making Ozanne's voice start to grate – it's a lovely, imperfect voice, placed in the centre of each song yet still caked in echo, but after a while it just becomes a dim warble. It seems a shame to criticise the album for repetition given that the predominance of the piano and voice just seems to be his way of working, but you really do wish he could just let loose a little more. There's clearly a desire to experiment with new ideas, and yet the album is often so understated and modest that it's anaemic.
This is not by any means meant to discredit the album. 'Invisible In Your City' hints at a lot of possibilities and a lot of ideas, and although it only sometimes realises the potential of those ideas, it would be wrong to write Gang Colours off because of it. The ideas are significantly more developed than anything he's released before, and so long as he continues to build bolder, more confident music, the album indicates that something much better could come in the future.
6/10
Brownswood will release 'Invisible In Your City' on 16th September 2013