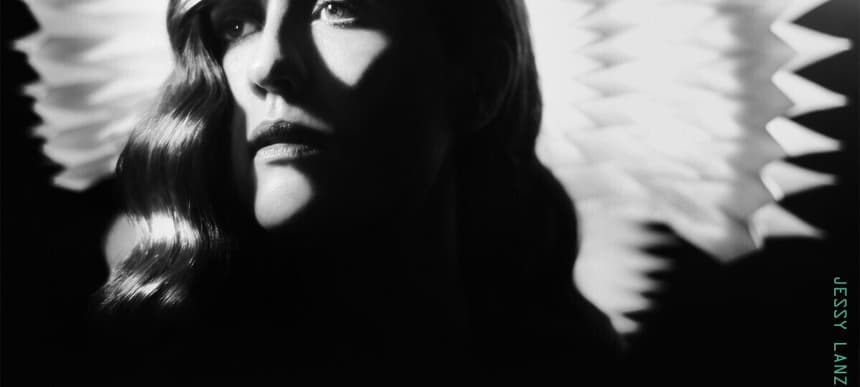 09.09.2013, Words by Anthony Walker
Jessy Lanza - 'Pull My Hair Back'
Given how assured Jessy Lanza's 'Pull My Hair Back' feels, you might be surprised to learn that it's her first full release. You shouldn't be, though – she has studied both jazz performance and musical history, currently works as a teacher, and is clearly a very capable translator of musical ideas. Following on from a guest feature on Hyperdub labelmate Ikonika's single Beach Mode (Keep It Simple), this is a definitive expression of her personal aesthetic and sound. It was made on a collection of old synthesizers and drum machines alongside Jeremy Greenspan (of Junior Boys fame) and combines his technical expertise and her understanding of sonics to great effect – toning years' worth of scattered material to a shapely whole. As its name suggests, it's a hot and heavy album, and her joint love of synth pop's resonance and contemporary R&B's clarity radiates throughout 'Pull My Hair Back' with real warmth and depth. These qualities are unfailingly attractive and the album is ultimately less about taking pop to new places as taking it to the right ones.
Studious yet sensual and tactile, the overall mood is intimate and the theme is infatuation, with songs that pulse to arpeggiated synths or acidic basslines and feature vocals delivered in a high-register sweep that often leaves language behind to reach sounds that better capture the feelings being obsessed over. The opener, Giddy, sets the high watermark for this emotional saturation with crystalline harmonies shimmering against a brawny rhythm track, like a hazy re-imagining of I Feel Love. The woozy disco vibe carries through to Keep Moving which, in contrast to Giddy, is the album's most direct track, an uptempo dancefloor song with an almost feline quality that doesn't stray into glibness – probably a testament to Lanza and Greenspan's compositional command and general good taste. Even the flirty 5785021, with its powdery air and coy glances ("Call me…you know my address!"), works thanks to their sleek but inviting analogue-futuristic style.
The album's finest moments are its mellowest, from the quietly bubbling Against The Wall to the ambigious closer Strange Emotion and sultry title track. Jessy Lanza's melodic sensibility is extremely refined and slower songs allow her to make the most of her voice and keyboards to weave together strange and intricate but really beautiful tunes. Incongruous elements like a blaring synthesized horn can come in out of nowhere and still blend into an outro seamlessly and with words secondary to sentiments on much of the album, near-incomprehensible vocals cloaked in echo are distinctive enough to make good hooks. When her lyrics are clearer they take a less-is-more approach to detail to suggest unrealised depths (concise scene building like "It's one o'clock…/Baby where you been?/'Cos I don't know/How I'm gonna stay breathing/One more day/Then we'll see…"), and her appreciation of past music also sees her picking up on parts from older songs, like adapting the allusive opening line "It never really mattered too much to me…" from Ready For World's (and later INOJ's) caramelised classic Love You Down for As If.
The album's weakest moments are the tighter, glitchier tracks, which can come across as stilted when compared to its strongest examples of songcraft. Fuck Diamond is a rattling house track with a layered arrangement of Lanza's clipped vocals that feels like a prototype or an over-long interlude, and similarly Kathy Lee, the first single released from 'Pull My Hair Back', could rank amongst the album's best if it wasn't for a jarring sample that repeats the song title like a detached robotic command. These two songs are by no means bad, but because maintaining atmosphere is so important to this album, these small interruptions matter. These slips aside, 'Pull My Hair Back' is smart and elegant in a way that owes a lot to a gilded past but isn't defined by it. Intuitively balancing earnestness and play, melancholy and joy, old and new, experimentalism and immediacy, it's an album that subtly shines.
7/10
Hyperdub will release 'Pull My Hair Back' on 9th September 2013.