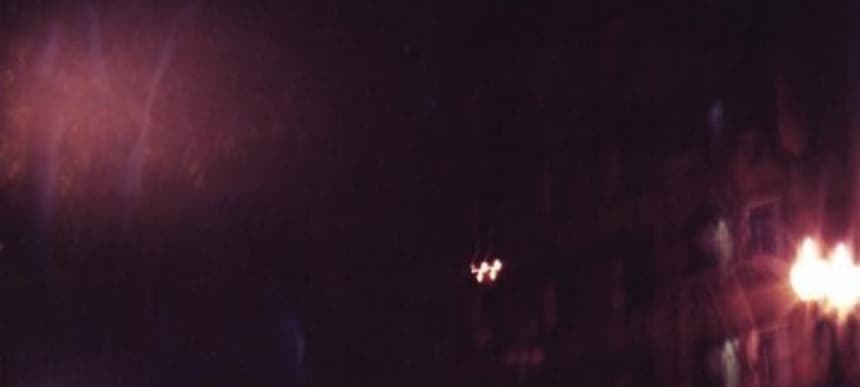 20.08.2013, Words by Steph Kretowicz
Album of the Week: Julia Holter – 'Loud City Song'
Having once been of the largely unpopular opinion that Julia Holter's work was missing something, it's taken this most explicitly pop and literally-titled record 'Loud City Song' to change my mind. The LA-raised artist's previous 'Tragedy' and 'Ekstasis' – two albums released consecutively since 2011 – relied heavily on their lofty concepts, spanning things like Ancient Greek literature and medieval liturgy, within a slightly safe sound. The outcome yielded easy comparisons to other artistic anachronisms like Joanna Newsom and Kate Bush, sharing their baroque method of musical world-building and channelling a distant past to resonate with the present. But the problem was often in identifying a melody powerful enough to draw in its audience, beyond patient and conscientious exposure. That in itself is no great crime, but in the context of Holter's explicit promise of "pop", the music fell short of the initial immediacy that promise implies.
For this third release, a noticeable growth has taken place, as 'Loud City Song' still leans on open-ended references and concepts but realises them more completely and with a fuller sound, courtesy of an ensemble and co-production from Cole Marsden Grief-Neill (aka ex-Ariel Pink's Haunted Graffiti member, Cole MGN). A distillation of Holter's dilettante explorations across genre, style and time, the album, with its references to Collette's Gigi, becomes a queerly upbeat reflection of a bizarre contemporary culture obsessed with image and celebrity. Using the novella's namesake and courtesan to be – who suffers ridicule at the hands of turn-of-the-20th century high society in Paris – as a reference point, Holter's is a buoyant and often deadpan commentary on 21st century LA where she lives and, by extension, the endemic narcissism of society at large.
Drawing parallels between Parisian snobbery and Hollywood pretension, via Gigi's 1958 film adaptation specifically, the intoxicating glitz and garishness of Maxim's II radiates as bystanders bouncily speculate, "will they eat a piece of cheese or will they talk?" delivered with a queer enunciation, similar to the childlike affectation of known Holter influence Joni Mitchell. The latter's Big Yellow Taxi, in particular, is a similarly playful pop masterpiece with a much deeper, more troubling, thematic concern. On 'Loud City Song', it's a dissection of those ludicrous and oppressive social mores surrounding us, expressed through a flaccid horn and surreal field recordings of chatter that poke through the electronically altered bubble of album stand-out This is a True Heart. Samples of inhuman laughter endure through the jaunt as Holter softly iterates, "there's just no room for all our thoughts," amid the staccato ebb of modern hyperculture.
That disorienting weirdness carries on throughout the album into its closer, City Appearing, with a motif revisited in, "everyone has left early without a hat" echoing the trifles of opener World, which equates "all the heavens of the world" with the frippery of "all the hats of the world". It's a simple expression of the vacuous concerns and resulting ennui that extends far beyond Hollywood and into the nothingness that dominates modern social interaction, as Holter wonders most poignantly, "how can I escape you?"
8/10
Domino released ' Loud City Song' on the 20th August 2013.