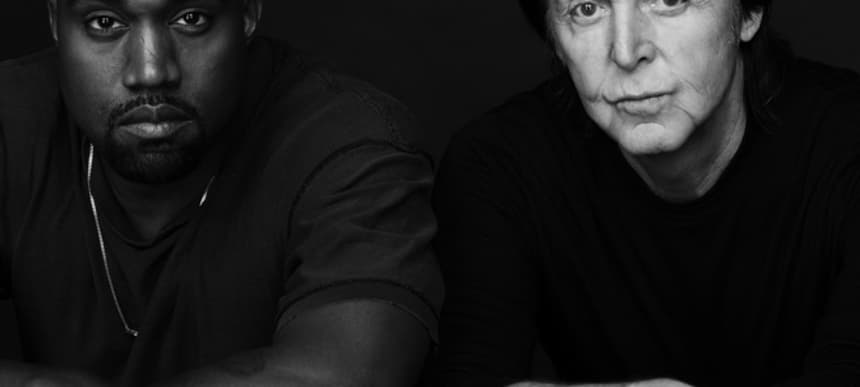 17.03.2015, Words by dummymag
Kanye West is playing Glastonbury but not everyone is happy
Kanye West, as you've probably heard, is headlining Glastonbury.
This has led to some people being unhappy. Besides a bunch of people 'taking to Twitter' to 'weigh in' on the announcement, somebody has launched an online petition – the sharpest weapon available in the arsenal of 21st century technology – to try and get him booted.
Cancel Kanye West's headline slot and get a rock band tells us that "Kanye West is an insult to music fans all over the world. We spend hundreds of pounds to attend glasto, and by doing so, expect a certain level of entertainment."
It is perhaps no surprise that we misread "entertainment" as "entitlement" the first time around.
If this all sounds familiar, it's because the literal exact same scenario happened a few years back when Jay Z headlined, with Noel Gallagher saying that "Glastonbury has a tradition of guitar music and even when they throw the odd curve ball in on a Sunday night you go 'Kylie Minogue?' I don't know about it. But I'm not having hip-hop at Glastonbury. It's wrong."
Currently the petition only has a few thousand signatures so it's probably not going to make a huge difference to the festival proceedings.
For good measure, we've included a picture of Kanye hanging out with his best bud Macca.