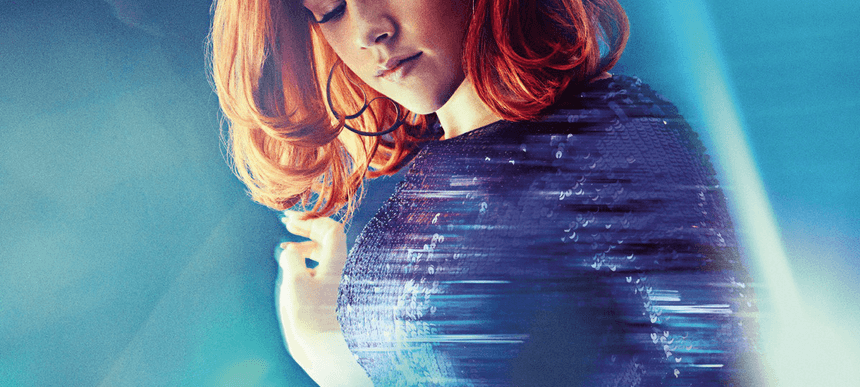 10.02.2014, Words by Anthony Walker
Katy B - 'Little Red'
Katy B scored a hit with her 2011 debut album 'On A Mission' by using a refreshingly simple model: she realised the pop potential in tracks from a close set of Rinse FM-affiliated producers by approaching them like any normal raver would, singing intimate, naturalistic songs for, and about, the dancefloor. She was quickly labelled as an out-product of dubstep, but really she merged a range of dance music genres and, as a follow-up to the early singles Tell Me with DJ NG and As I with Geeneus, also indirectly carried a torch for the Katie Pearls, Sadie Amas, Egypts and Princess Nyahs of the world, making the album that many of the UK funky singers at the time deserved, but never got the opportunity to make. It was a minor triumph, but, with an album that captured a moment so well, there wasn't much thought into what she would do next.
Today, the charts are filled with songs by young UK singers vocalling distinctly UK dance beats, dubstep is international, and house is reigning supreme across the capital. Katy B's second album, 'Little Red', responds to these outside pressures. It opens with Next Thing, made with The Invisible Men, a songwriting and production trio who've had a very successful couple of years making precisely the type of music that she helped to prefigure and which now crowds her path. It's a bold comeback manifesto, but it sets the scene rather than the tempo of the album, which quickly moves back into the lanes she's used to – albeit updated.
Her longstanding collaboration with Geeneus forms the backbone of the album, with additional work from Joker, Moto Blanco and Fraser T. Smith. A few tracks done entirely by musicians outside of this pool feel a little out of place both in the context of the LP and in themselves, with only Everything by young producer Dream (probably better known as Route 94) flowing smoothly with the homegrown, polished-but-punchy house-hybrid style of 'Little Red'. The George Fitzgerald-produced deep house thumper I Like You is made to purr in places, but doesn't come to life until the very end, while a carefree duet with Sampha, Play, is pleasant in theory, but disjointed in practice.
The general direction of the album can be traced by looking back to 'Danger', the free EP released at the end of 2012: a lively Diplo track didn't work well and is out, rowdy weekend song Got Paid with Zinc and Wiley was a lot of fun but perhaps out of time, a tasteful Jacques Greene ballad was a decent idea worth keeping and becomes the even more well put-together Sapphire Blue, and Aaliyah – a really smart adaptation of Jolene featuring Jessie Ware – was the real gem that rightfully gets a place on the final tracklist. Like Aaliyah, the strongest songs on 'Little Red' highlight Katy B's songwriting, the dance elements carefully smoothed out to leave space for the most mature stories she's told to date. The single Crying For No Reason intensifies around a personal trauma so deep that it's never actually revealed, and on a side-by-side comparison, it's easy to see the differences between Lights On in 2010 and 5AM today. The first spoke to the feeling of being disappointed but defiant at closing time, but the second is a hungry, urgent plea, longing for a lover to knock her out like a Valium as the night starts to turn into day.
Her new songs have a heavier emotional weight and things happen on a larger scale, with a heightened awareness of the past and a new anticipation about the future. 'On A Mission' covered serious subjects but was tied to a smaller pool of experience, so it's telling that, where that album ended with a shout-out to all the people who helped put together the project, 'Little Red' ends with a huge belter written with one of Adele's main collaborators. It would be impossible to replicate the organic setting that made her first album great, so this one does a fine job of modernising and refining while keeping the original's vital spark. Katy B is still quite easily this country's most viable dance pop star and, in addition, 'Little Red' is a demonstration of her growing ability as a writer too.
7/10
Rinse and Columbia will release 'Little Red' on February 10th 2014.