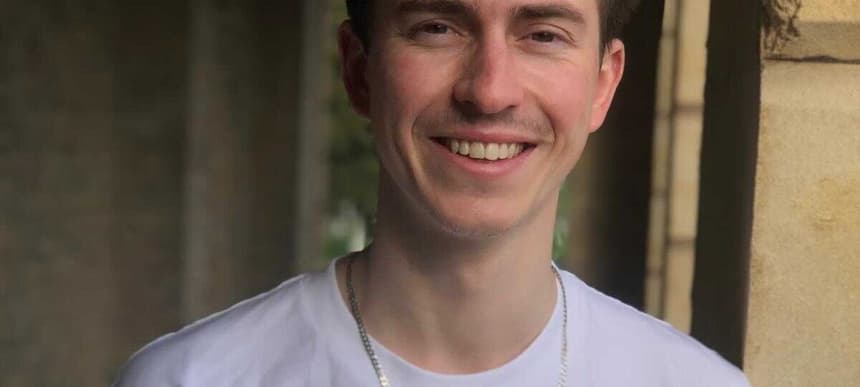 02.11.2021, Words by Maisie Goulsbra
Keep Hush founder Fred Conybeare and DJ Vanessa Maria on their initiative to spark discussion around music and mental health, 'Don't Keep Hush'
"I spent 15 years dealing with crippling social anxiety, depression, and suicidal thoughts..."
Alongside running some of the best underground events in London, Manchester, Bristol, Leeds and beyond the UK into China and New Zealand, Keep Hush founder Fred Conybeare has launched Don't Keep Hush, with DJ Vanessa Maria – an initiative aimed at tackling mental health in and around the music industry. Their recent DKH campaign has involved throwing a Don't Keep Hush party, and releasing t-shirts with proceeds going to Black Minds Matter. Below, Dummy chats to Fred and Vanessa about what led them to begin this journey.
What are both of your roles in the music industry?
FRED: Hey, I'm Fred. Founder of Keep Hush. I'm still learning exactly what my role is… It's always changing! But ultimately it's to make sure that we continue to develop and support independent artists at Keep Hush. I'm a real visionary – always dreaming of what more we can do! Very lucky to have such an incredible team around me to actually make stuff happen. Love to the Keep Hush team and my co-founder Freddy.
VANESSA: Hiya, I'm Vanessa and I'm a DJ, Broadcaster and digital marketing intern at Black Butter for Sony. I do bits and bobs around music and mental health and just recently launched a podcast with Resident Advisor and Black Mind Matter which celebrates Black creatives in music. I also have a show on Foundation FM and have been doing radio for a couple of years in Bristol at 1020radio!
What is Don't Keep Hush?
FRED: We haven't quite nailed down what 'Don't Keep Hush' is in a sentence yet. It took me 7 years and a team to do that at Keep Hush! But yeah It's basically an initiative to normalise open (boundaried) conversations around mental health. That doesn't mean speaking publicly on social media. It means opening up to a friend, family member or even a stranger.
We also make merch and run parties to fundraise for mental health charities that are running great projects. Hoping we can continue to build a community of people that care about wellbeing. I want to say a special thank you to Morgan from Eott who actually inspired me to start this project.
What led you to start Don't Keep Hush?
FRED: I spent 15 years dealing with crippling social anxiety, depression, and suicidal thoughts at my lowest of moments. Talking to just one person allowed me to begin a positive mental health journey. I'm now out the other side thanks to talking and yeah, just really wanted to use my platform and experience to help other people grow stronger.
How is the music industry and mental health related?
VANESSA: Look, I think mental health relates to every aspect of our lives. We are also really for respecting everyone's individual experiences of mental health. There are stats online that say musicians are up to three times more likely to suffer from depression – probably down to the tough touring lifestyle, lack of sleep, and exposure to substances. At DKH we're focusing on a music niche as we're both from the music industry and think we can make a difference in the music community in these early days.
What are your personal journeys with mental health?
FRED: School years were mentally challenging. Although friends and family thought I was OK, I just wasn't happy inside of my own head. I tried hard to fit in but really struggled to feel good enough (in lots of different ways). These inner thoughts and feelings built up over the years, and one day I just couldn't take it any more. Anxiety turned into depression and yeah, I really didn't want to be here when I hit my rock bottom. It's pretty mad that no-one knew I was going through this all. I think there was this voice saying, 'deal with it Fred! Stop being so weak Fred..'. 15 years later I eventually built up the courage to talk to just one person. From then onwards I began growing stronger.
VANESSA: I have struggled with anxiety and depression since university and I've seen how much it's held me back creatively. I also worked as a mental health representative for the University of Bristol and studied experimental psychology so I have a background in wellbeing. Since getting into the music industry I've always wanted to merge the two together.
How can we remove the stigma attached to discussing mental health?
VANESSA: I think that transparency and honesty in everyday conversations helps to break down stigma. It's all about changing the culture around mental health to make it more accessible. If we can become comfortable with being vulnerable with our emotions and communicate our needs effectively from a young age, we'll all be in a better place. Education, shifting the culture and honesty – these are some key ingredients!
Keep Hush employ an open approach to mental health and treatment for their staff, can you talk about this?
FRED: So there are three ways we aim to help staff mental health: normalise open (boundaried) conversation, provide practical support, and respect individual experiences.
In terms of practical support, at the minute we aren't very big so don't have a lot of resources, but we can at least treat mental health issues as valid as physical health issues. Both are reason enough for paid leave, and the team are free to take time out of their workdays for therapy sessions in the same way as doctor's appointments. Later on, we aim to provide more structured assistance.
The point about individual experiences is that in an organisation people will have different points of views and expectations. This can lead to friction or tension if the points of views don't match with what the plan for the whole team or particular project needs to be. But we would never tell a member of staff that their experience is not valid. Feelings like that are signs that KH can do something differently.
Proceeds from this drop of tees are going to Black Minds Matter, what are the charity doing to support Black individuals?
VANESSA: Black Minds Matter's mission is to connect Black individuals and families with free mental health services — by professional Black therapists to support their mental health. To make this happen, they want to make mental health topics more relevant and accessible for all Black people in the UK, removing the stigma and remodelling the services to be relevant for the Black community.
What can we expect to see next from Don't Keep Hush?
FRED: Wow, there are actually so many things we want to do. We'll be doing more fundraising activities, workshops, talks, and hopefully even a walking club soon!
VANESSA: Everything Fred said! We just want to make a difference, talk about mental health through music and create a community centred around wellbeing.
Don't Keep Hush tees can be found here. Hoodie's here.
Read next: The line-up is curated for the inaugural edition of Pitchfork Music Festival London.