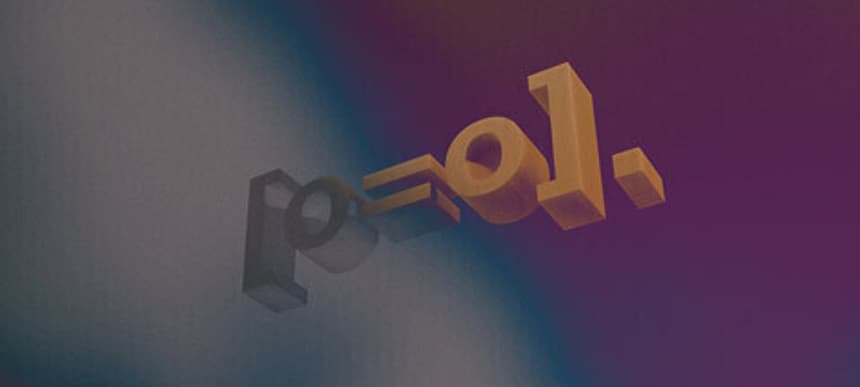 13.10.2013, Words by dummymag
Album of the Week: Kwes - 'ilp'
Getting sampled by Kanye, playing in front of thousands in Leftfield's live band, playing a part in the production of a Bobby Womack record, and adapting an opera for the stage: all before the release of your debut. It's safe to say there aren't many UK artists who could boast credentials close to this. But then, a producer and musician of Kwes's talents aren't ten-a-penny, and after biding his time this is a fact fully confirmed on his Warp release, 'ilp'.
Last year's 'Meantime' EP was the first time Kwes's abilities as a realised singer-songwriter were really confirmed, a step away from the neon swerves of 2011's No Need To Run. While lgoyh was the EP's most fully realised piece, it was Bashful that stood above the rest, and to our ears one of last year's most exquisite and forthright melodies. Kwes told Dummy in an interview this year that Bashful's popularity meant he was still getting texts from people who'd heard it playing in TK Maxx. Although listeners coming to 'ilp' after a quick Shazam while perusing those aisles might be in for an initial shock from convulsive album opener purplehands, coming on like an orchestra tuning up in a rainforest. While Bashful's chorus directly conjured a romantic youthful shyness, the first track on 'ilp' could well have been birthed through Bowie's cut-up writing technique: "red and blue makes purple/crop circles bury the fruits of love".
But anyone who's followed Kwes for long will know that 'ilp' is by no stretch the sound of an artist abandoning their pop conventions to score some cool points through abstraction; 'Meantime' was also liable to reassembling itself around an unexpected diminished chord at a bridge, or a spot of full-scale textural transubstantiation. The same week that saw 'Meantime's' release also coincided with his second collaborative mixtape partnered with Michachu (forming as Kwesachu). Go back to tracks like ­­­DJ Set on that tape, and you'll hear its greasy, mangled-garage grind reflected in the instrumental hives, and more widely through the channelling of beat tapes and R&B sensuality on 'ilp'. Micachu's songwriting (especially when The Shapes are in tow) is prone to drifting into atonal waters, evoking an art pop-as-free jazz space, but it's the push and pull in Kwes's childlike wonder at the turn of a tune and willingness to let it shine – coupled with determined traipses down muddling sonic paths – that makes him such an enticing voice.
Kwes has described his interest in "awkwardness" in music, and nowhere is this better explored than on rollerblades. As an evocation of childhood it's as touching as they come, but rollerblades is stupefied like an interlude on a DJ Screw cut for its close. While an end like this speaks to the reality of resurfacing juvenile memories – they can be shrouded in as much confusion and lingering uncertainty as they can joy – at other points the density of 'ilp' can be harder to process. chagall and the opaque parakeet make for a claustrophobic close to the album, all licks of digitised ambience and fader swerves, and might be the only time that Kwes-as-producer overshadows Kwes-as-songwriter. But with his adeptness at painting his past, elsewhere this balance is more in harmony. For 36 – named after the number of his grandparents' house – there's purity to the palette, with tuneful bass and piano that gels to the melody elegantly, as he expresses his love and concern for his ageing relatives. Good luck not cracking a smile.
It's always a joy hearing a labour of love, and it's the touches of shade and colour (without over-emphasising Kwes's synaesthesia), which make this an album worth living in for a while. It's in his diary-entry incorporation of found sound and the unexpected hefts of organ and bass that shudder like an engine kickback in the eight-minute cablecar. Listen close and the rewards come: those faint sounds of chirping birds at the start of purplehands put it in tandem with parakeet, bookmarking 'ilp' and giving it a great cyclical feeling.
Such is Kwes's magic touch as a producer that you wonder what the future holds for him as a solo act – this album is definitely the work of an artist more comfortable behind the studio dials than in front of the microphone. But for now we have 'ilp', a record reflecting the push and pull mind of its maker: combining vivid personal histories, diversions down pop rabbit holes, and yes, the occasional flash of artistic awkwardness to boot. Just don't expect to hear much of it in TK Maxx any time soon.
8/10
Warp released 'ilp' on the 14th October 2013.