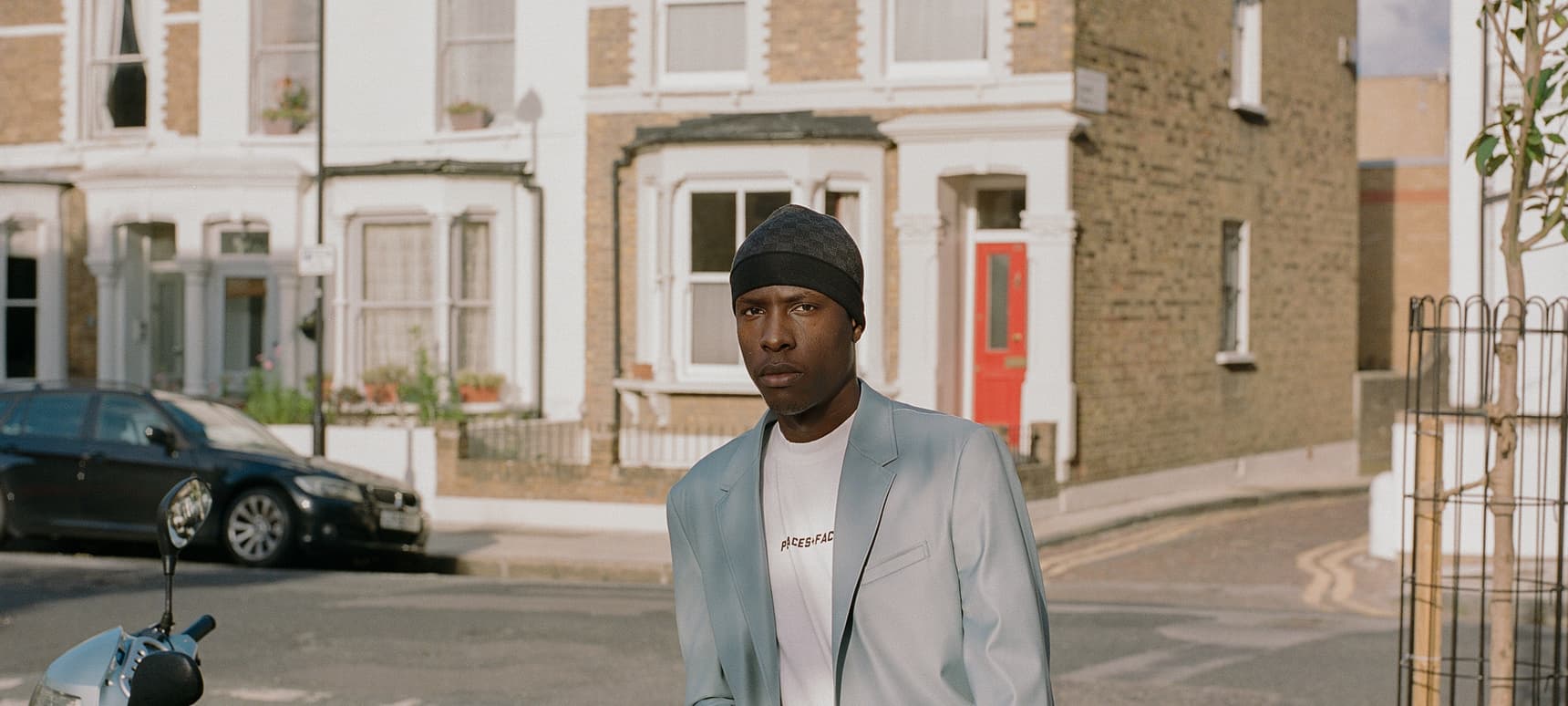 29.10.2020, Words by Felicity Martin
Wifey riddims and Jme drum patterns: the influences behind KwolleM's 'c2c'
"Almost feels sinful, but it sounds great. My musical mantra..."
If you haven't heard KwolleM's mellow take on grime – and also didn't think that could work sonically to begin with – you should press play on 'c2c' right now. The eight-track EP is a concept project based on the train line which serves London and Essex, with each track named after a specific locale like Basildon or Fenchurch Street, inextricably linked to his own emotions and experiences.
KwolleM's own production – jazzy, bright and colourful – is peppered with snapshots of vocals from grime OGs; Crazy Titch, Devlin, Roachee, plus contributions from Essex rapper Joe James. As such a unique and vibrant project (and a rare one: his previous release was 2015's 'Mellow' EP), we asked KwolleM to name some of the influences behind the bar-setting EP.
Novelist x Mumdance – '1 Sec'
"'c2c' begun with the creation of the song West Ham (formerly Plaistow). All I envisioned was this music video when I was creating the song. I wanted something grimey, something dark. It'll definitely be in the moodboard if I make a music video for this song."
Jme – '96 Bars of Revenge'
"The sharp-eared can hear that the drum pattern for 'West Ham' is inspired by this song – this was a conscious, subtle nod to a grime classic."
mndsgn. – 'that time (a rap vacation x-mas w/ mndsgn & ahwlee)'
"This is one the songs I heard before I produced, that made me want to begin producing music and made me actually go and search for the original sample. How it was repurposed has inspired me to find and try to repurpose tracks at a similar level."
Knxwledge – 'yaymhm.'
"Definitively the track that made me feel like I could take gritty unmixed Crazy Titch vocals from 2004, add them to a mellow instrumental and it would make sense."
Kano – 'Brown Eyes'
"Wifey riddim, done artistically. 'Home Sweet Home' is my favourite grime album ever and the most ahead of its time. It's why I'm confident enough to steer away from the typical electronic sound of grime and not fear people discrediting it as "real grime".
Flirta D, DirtyDapz, Skata & Dotstar – 'Never Disrespect You'
"I'm essentially inspired by every single wifey grime riddim, but the sample choice and flip is what I generally aspire to match."
K.I.D – 'No Wifey Season'
"Grimey + mellow + Wifey riddim + storytelling = 'Fenchurch St'."
Nujabes – 'Battlecry'
"Inspired my name (Nujabes is Seba Jun backwards, KwolleM is Mellow K backwards) and steered me towards the mellow sound. Also made me feel that it was essentially even when incorporating the mellow sound to keep the feel of where I'm from. 'Battlecry' sounds like it was made in Japan and it was created for the Samurai Champloo anime."
Flukes & Scru Face – 'I Need You (Instrumental)'
"Just a couple of the mellow grime sound pioneers."
Gorillaz – 'White Flat (Ft. Bashy & Kano)'
"Kano and Bashy on instrumentals you'd never expect grime artists on. Almost feels sinful, but it sounds great. My musical mantra…"
Devlin – 'London City'
"If I could take an already made song and add it to 'c2c', it would be this. The c2c vibe is perfectly encapsulated in this song."