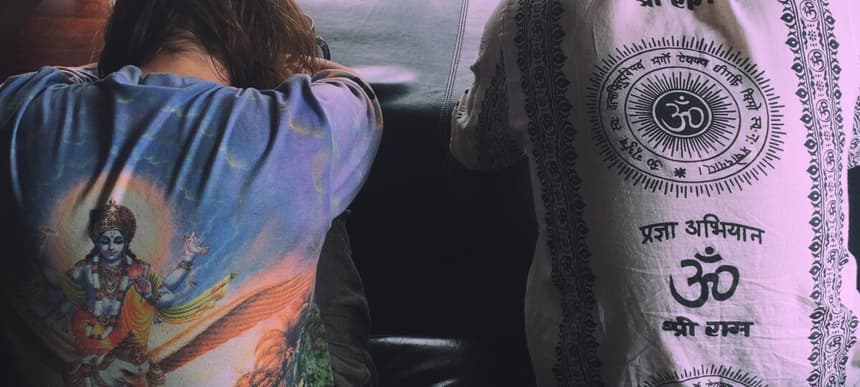 23.10.2015, Words by Natalie /
LEISURE: "That's essentially what LEISURE is about, coming together over a good time."
Click any image above to launch the gallery.
"We all got on the same buzz, which was let's just stop thinking about the music we're making and just feel it and do it," says Tom Young. He's explaining the central philosophy behind LEISURE, the Auckland-based New Zealand band he shares with Jaden Parkes, Jordan Arts, Djeisan Suskov and Josh Fountain. "As part of this, we said, let's not worry so much about making music and just make sure we always feel good. The music always follows."
It's before midday on a Saturday in October, and Tom and his bandmates have gathered at their management company's central city office. Reclining on a set of leather couches, they wear excellent denim and good knitwear, with a smattering of button-up floral shirts, classic black t-shirts and five-panel caps rounding out the group's formal-casual look.
Several days earlier, they made their live debut at a hip downtown nightclub across the Tasman in Sydney, Australia where they've had strong support from Triple J radio. It was the first of a series of shows they're playing across North America and the UK this month, culminating in a performance for Dummy Presents at Miranda, Ace Hotel on October 27th. "I love our fans," Jaden enthuses. "People were dancing from the first beat, and by dancing, I mean really dancing. There were some deep moves going on."
Since April, LEISURE has revealed four different sides of their sun-kissed vocal-driven soundworld via soundcloud, racking up hundreds of thousands of plays online and a substantial buzz in the process. First, the dubby singalong yacht rock of Got It Bad. Two months later, the hip-hugging poolside funk of Hot Love. And most recently, the grown and sexy R&B of All Over You and the exuberant synth-funk of Take It To The Top. While they've given us a sense of what they're capable of musically, and an understanding of their visual aesthetic through the hyperreal retro-chic imagery they post on social media, LEISURE haven't let much away about who they are, or how the project came together. That's all changing now.
Last year, Jaden – a record label A&R by day and a songwriter and producer by night – started thinking about how he'd like to spend his annual summer holiday. Relaxing was good, but what he really wanted to do was write and record music with people he respected. "One thing I've always done is try to surround myself with people I'm fans of, people who will make me better at what I'm trying to do," he says. "The combination of admiring what they do and getting on with them is what excites me."
Prior to A&R work, Jaden was involved in several moderately successful local pop bands as a musician and a songwriter. Between these ventures, he cultivated a circle of friends who were all talented musicians, vocalists, songwriters and producers in their own rights.
There's the easygoing Jordan, LEISURE's in-house art director and lover of '90s pop culture, who learned his chops as one-half of new wave duo Kids of 88, and now makes escapist synth jams as HIGH HØØPS. Josh, a dry-humored and insightful record producer who works with New Zealand Internet pop stars Thomston and Maala. "I'm the devil's advocate, and the most cynical in the group," Josh laughs.
Then there's Djeisan, a 6"8 guitar hero who records psych-tinged indie-pop songs as Cool Rainbows, co-writes and produces for blue-eyed alt-R&B singer Matthew Young and acts as Josh's optimistic foil. "Djeisan will tell us we can be the best band in the world," Jaden says. "He makes us feel like we can do anything."
Finally, we have Tom, the long-haired Zen calm of the group, and fluent in both live music performance and electronica from playing in The Libres, The Palms, and his solo laptop project Spirit Soup. "I don't like things to be too keen or eager," Tom says. "A lot of musician's feel like there is a limited amount of success out there. If someone has some, that means there is less for them. That kind of attitude kills creativity."
With some gentle nudging, Jaden convinced them to spend a week in January writing and recording music with him at a batch in the idyllic coastal community of Muriwai Beach, near Auckland. "When we got there, we sat down around this round table and discussed what we wanted to do," he says. "There were three main things – mean groove, melodies, and not to fuck around and get to the point. Those became our main principles."
"There were three main things – mean groove, melodies, and not to fuck around and get to the point. Those became our main principles." – Jaden Parkes, LEISURE
From morning to night, they worked on music, swapping between instruments and songwriting roles along the way. They were so engrossed they barely left the batch, even with the allure of a perfect beach nearby. At the end of the trip, they returned home with ten songs and the realization they were now a band called LEISURE.
"In going there, the intention was never to start a band," Josh recalls. "We were just trying to make music, and there were no expectations on how it played out. It was about making whatever you felt as a vibe. We had three different recording set-ups. If you got stuck on one thing, you'd just go to another room and work on a song there." "When we left at the end of that week, it was the best I'd ever felt about making music," Jordan enthuses. "We didn't over-think anything, we just felt and did. I couldn't wipe the smile off my face."
The final piece of the puzzle came several weeks later when Jordan dreamed up LEISURE's key visual motif. "I was gazing out the window, and I had this idea about having these glasses clinking," he says. "It was a visual reference for opulence, having a good time, and that connection between two people that brings them together. That's essentially what LEISURE is about, coming together over a good time."
LEISURE play Dummy Presents on October 27th at Miranda, Ace Hotel London (free RSVP).