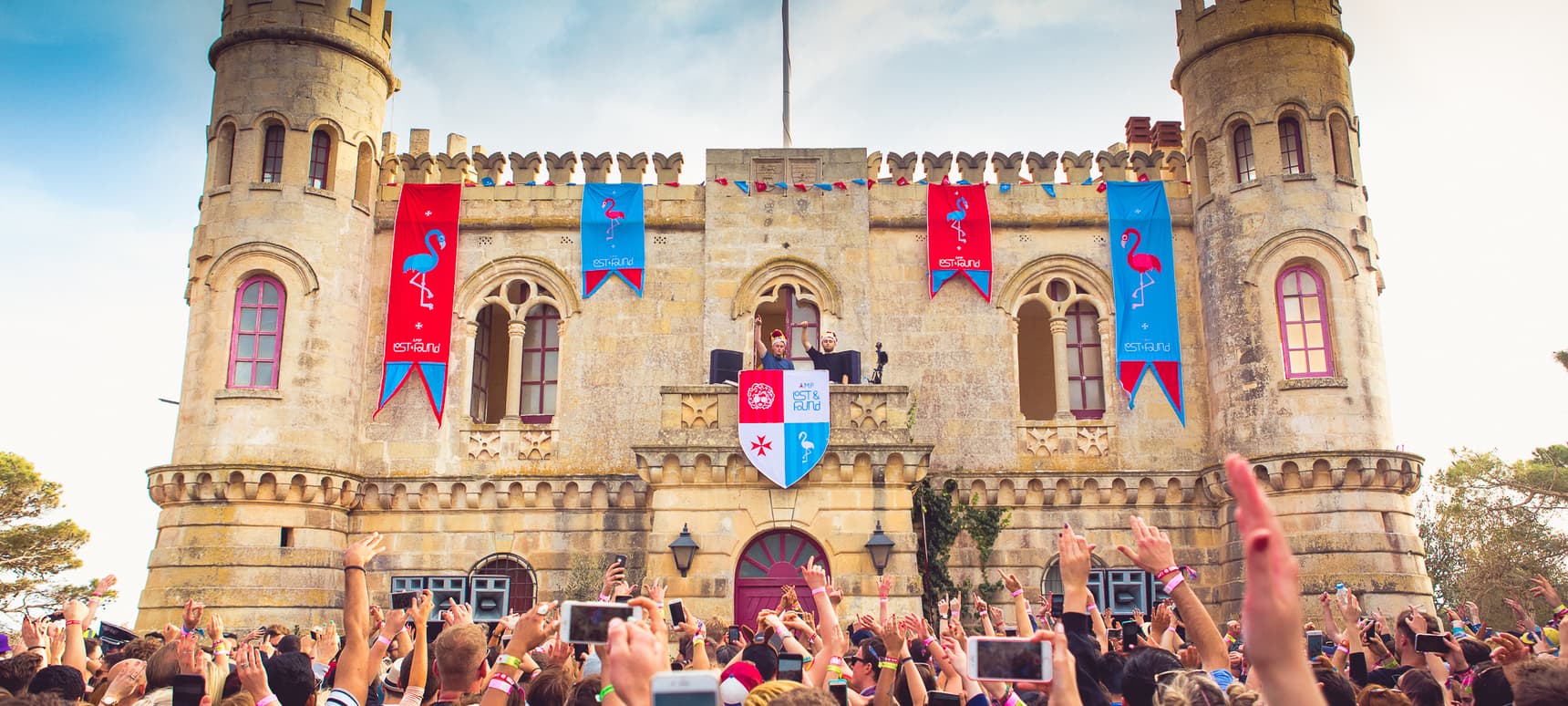 08.04.2016, Words by dummymag
Live report: Annie Mac Presents Lost & Found
Annie Mac solidified her legendary status yet again last weekend in Malta, through curating the second ever Lost & Found Festival. What struck me upon arriving on the island, was an instantly unique vibe that from the ravers to the artists on the lineup: everybody was just one massive group of pals.
The queen of the castle Annie Mac opening her set! #amplostandfound

Posted by Shan McGinley on Saturday, 2 April 2016
On Saturday morning, I shrugged off a heavy head brought on by a Seth Troxler and Martinez Brothers back-to-back festival opener the night before. Straight away, I was blown away by the amount of really amazing raves you could attend in the daytime – including Justin Martin and Annie Mac performing at a stunning Maltese castle overlooking the whole island. Breathtaking views and DJ sets were tailored together, allowing the experience to take its full effect.
I've been to many a pool party which hasn't gone to plan over the years. However, Lost & Found pool parties were far from disastrous. The crowd packed in every day and the music selection always set the tone for a night of raving. I legged it down from the castle to catch the godfather David Rodigan smashing the 'PULLLLLL UP!' pool party!
DUN KNOW!!! David 'Ram Jam' Rodigan is the godfather!!! #amplostandfound TODDLA T Pool Party!!!

Posted by Dummy on Saturday, 2 April 2016
Okay, once I witnessed the line-up for The Tropicana stage on Saturday night, I didn't have any reason to venture elsewhere. My Nu Leng and Dread left each and every raver in a frenzy with nothing but full throttle bass music.
My Nu Leng were a top choice last night at Lost & Found Festival! #amplostandfound

Posted by Dummy on Sunday, 3 April 2016
Toddla T shook the foundations of Malta and cut through a ridiculous amount of rhythms from start to finish. The Sheffield don also summoned the support of top lyricist Coco to perform live and dynamic MC DRS. More pressingly, Toddla tends to get lost in some serious places…
Did I mention there was no reason for me to leave The Tropicana stage? Man like Stormzy stepped up next…
Did anybody wanna catchup on Stormzy smashing Lost & Found Festival last night? #amplostandfound

Posted by Dummy on Sunday, 3 April 2016
I'm not gonna lie, Sunday was a real struggle and as the Lost & Found Festival family would describe it, "I was troffing (hungover)…"
If it wasn't for the seriously good vibes during Charlie Sloth's set at Qawara Palace, I wouldn't have made it through the night. Let's face it, sometimes in life man just needs a little Drake!
Photo credit: Daniel Watson
Hold tight! Sunday night kept the tempo rolling at the right speed and festival goers were treated to an exclusive back-to-back set from Mark Ronson and HudMo, which was the antidote for me! The duo dropped tracks such as Desiigner's Panda and Yo Gotti's Down In the DM before finishing with a beautiful tribute to A Tribe Called Quest legend, Phife Dawg.
It was time for the ultimate closing set to what was an incredible festival. There was literally nobody on the planet better suited to take on this challenge than the hero herself, Annie Mac. Big up the crew in the front waving the Irish flags!
Annie Mac capping off an incredible Lost & Found Festival! #amplostandfound

Posted by Dummy on Monday, 4 April 2016
All in all, Lost & Found Festival has transformed itself into one of the leading forces in UK inspired festivals on European land.