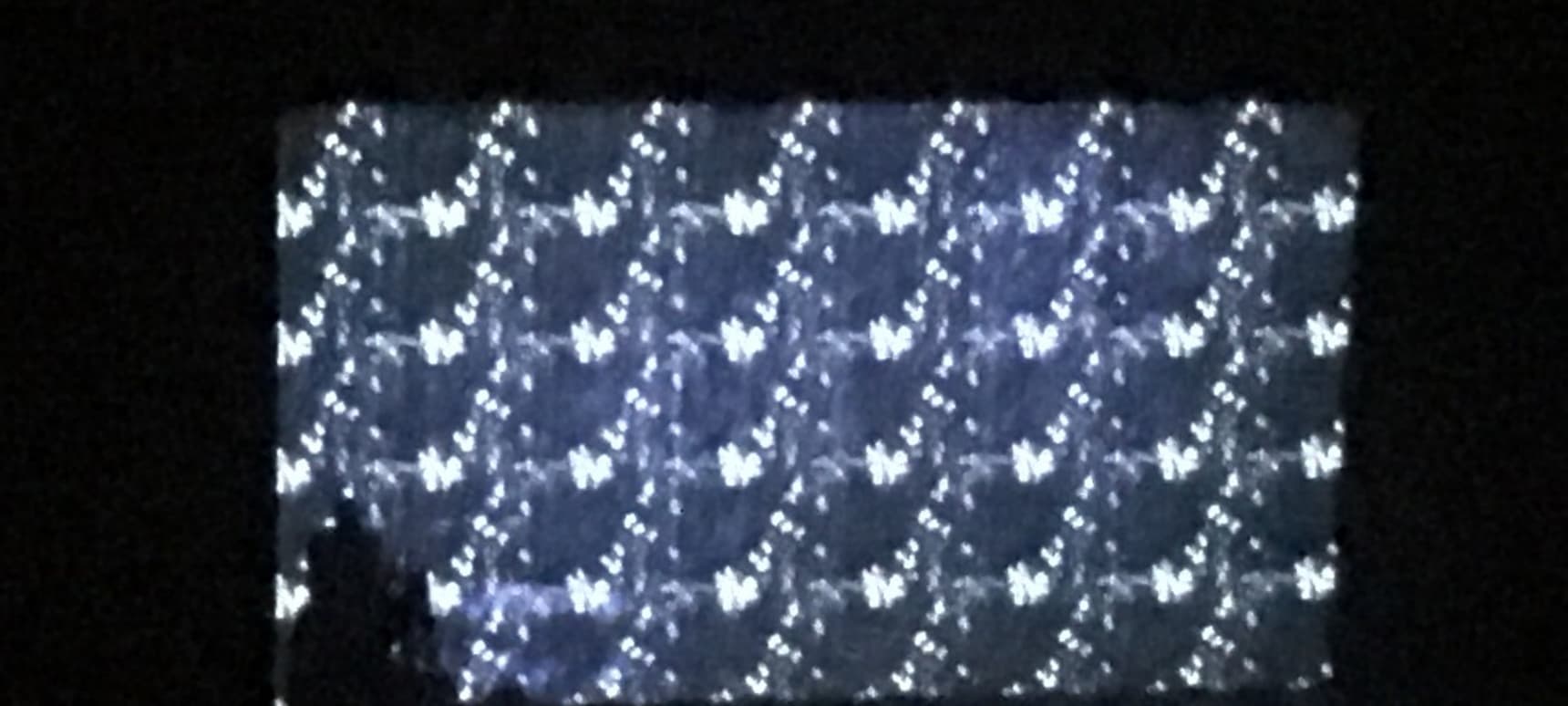 11.10.2017, Words by dummymag
Live report: GAS, London
It's almost unheard of to read anything about GAS, Wolfgang Voigt's ambient techno alias, without hearing that the project was created "to bring the forest to the disco, or vice-versa." While his records – all of which except this year's Narkopop, were released nearly two decades ago – have always been evocative of the German woodlands in which Voigt spent his adolescence, his live performances go beyond, transporting their audience to a land of eery wonder with an assault of audiovisual beauty.
Almost as rare as a forest-less GAS eulogy is a meditation on ambient music that makes no reference to Brian Eno. There aren't many artists who have impacted the ambient scene more than GAS since Eno's Music for Airports, and in the 20 years since Voigt began the project in 1997 his influence has been detectable in acts like Tim Hecker, the Field and Kaitlyn Aurelia Smith. Add to that list Huerco S, whose album For Those of You Who Have Never… is one of last year's best ambient releases. He precedes GAS on the bill at the Barbican as an ostensible warmup act, but his 45 minutes leave the audience heated almost to the point of suffocation. Less like 'elevator music' than music made using elevator noises, the set gradually squeezes the listener as it builds, all arhythmic clangs and industrial throbs. Just as the noise reaches its cacophonous peak the musician suddenly switches off his machines and wanders off stage with a thankful wave to the crowd. The ending is as clever as it is abrupt, with onlookers left appreciative of the silence and primed in tense anticipation for the main event.
What follows is a masterclass in atmosphere and sonic mystique. No one notices Voigt take to the stage; instead, a silhouetted figure becomes apparent at the bottom-left of the screen as though he might have been there for hours, before an uncertain cheer from a crowd member signals the beginning of the show. The very idea of going to see ambient music sounds like an oxymoron, but although there are plenty of eyes-screwed-shut moments, the visuals play almost as big a part in the set as the music. As Voigt, lurking behind his laptop, ushers in the deep hum of a bass, a short(ish) film plays behind him, steadily moving us through a darkened forest, painted blood red at first, then autumnal orange and, later, icy blue. The result (to quote Jez from Peep Show) is that you really can feel the music. In fact, the sensation created by sound and image is such that you almost smell forest too. Not a suburban British forest, mind — there's no dog poo or used condoms — but a fairytale German forest with the waft of pine needles and occasional birdsong.
Trying to pick out particular songs seems pointless. Apart from the fact that none of them have names, GAS has always been about the whole experience rather than a specific moment. Many fans were outraged by the shortened album lengths on Nah und Fern, a 2008 compilation album on which each GAS record was cut to an hour so as to fit on a single side of vinyl. That being said, one section of Voigt's performance acts as a pivotal centrepiece. About 20 minutes in, the magnificent Narkopop 5 comes marching through the gloom like an alien army, its softly thumping beat and distant horns filling the Barbican's concert hall as rods of light reach across the stage to the screen. It's a psychedelic high point to send shivers down the spine of anyone who's not an invertebrate.
Much of the set is taken from Narkopop, GAS's grandest album yet, and there can be few better settings for it than here. While Eno designed 'music to swim in', at the Barbican, GAS feels like music to drown in. Immersion is an understatement, submersion perhaps more fitting. Ambient is supposed to mean pleasant, wallpaper, 'ignorable'. But Voigt's performance monopolises the listener's attention. Like the forest that inspired it, the set is cold, dark, menacing, with Rumplestiltskin hiding behind the next tree, but this is permeated by glimpses of arresting beauty, shards of sunlight peaking between the branches.
This dichotomy is Voigt's greatest triumph: the marriage of light and dark, of beauty and menace, is disarming and unsettling in equal measure. After 20 years of GAS though, it's still the marriage of the forest and the disco that is most striking of all.