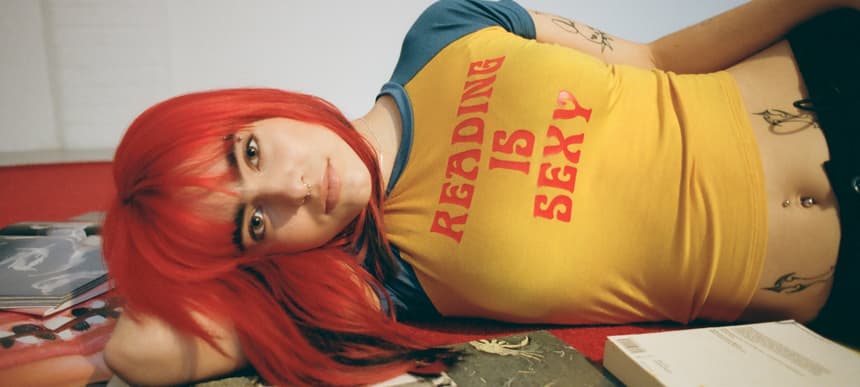 13.04.2023, Words by Payton Dunn
lozeak explores teenage struggles on 'Gut Feeling'
DMY chats with the alt-pop artist about her new mixtape and debut headline show
If you're in your late teens, then you're in luck. lozeak made a mixtape just for you.
On March 31, the alt-pop artist released Gut Feeling, which pulls pages straight out of her diary to chronicle the emotions floating around in her head from the ages of 16 and 19. It came just before her debut headline performance at Camden Assembly in London, which is an area long famed for its thriving alternative community.
When I walked up to the venue just over two hours before the doors were set to open, there was already a group of her fans that had firmly planted themselves in the line. They quickly got organising, with one person even handing out homemade miniature red flags for the crowd to wave in the air during lozeak's performance of her song 'Red Flag' later that night.
As that line kept stretching even further and further, I met up with lozeak in the green room to chat about the show that was just mere minutes away, the recent mixtape, and even more iconic moments from her career in the past year.
What music have you been listening to lately?
"I've been to listening to the new Melanie Martinez album. I don't know if you've heard it. It's so good! I liked all of her old stuff but this stuff I'm really obsessed with."
How did you get started making music originally?
"When I was really young, my parents were just always into music, so it always came naturally to me and I just always did it. I think at school, when I took it for a GCSE, that's when I started playing around on GarageBand, and I was like, 'Ok, now I can actually make songs!' I was always singing, but it was the end of school when I started making it myself."
Your parents were playing drum and bass in the house, right?
"Yeah, yeah! Even when I was in my mum's belly, they would play drum and bass to me. They just love music, and our house was always super loud."
What's it been like seeing the drum and bass explosion back into the mainstream now?
"As in like PinkPantheress?"
Yeah, PinkPantheress, Riovaz, and acts like that.
"Even though my parents loved [the genre], I always had my own sense of what I loved listening to. Growing up, I was obsessed with Lady Gaga, Katy Perry, all of that! I was obsessed with pop music growing up, but I still like [drum and bass] because it was always in the background of my childhood. I think it's so cool now. I love PinkPantheress! Even the way it's mixing with hyperpop is so interesting."
Do you take any influence from Katy Perry in your music now or is your work completely separate?
"Definitely! Her first album One of the Boys — I basically based my mixtape off of it! She was this Christian girl who grew up religious and then she was writing songs like 'Ur So Gay'. It was controversial. It was also really rock for her. When I tell people that [I based my mixtape off of her], they're like, 'What? Katy Perry?' But it was the old stuff!"
Tell me a little bit about growing up in Norwich. What was that like?
"Kind of boring! Not much really happens, I guess. [It had that] kind of small town mindset. I think when I told people I wanted to be a singer, it was hard for them understand. [My family] was super supportive of what I do, which is really lucky. I went to music college with a lot people and their families didn't even want them to go into music."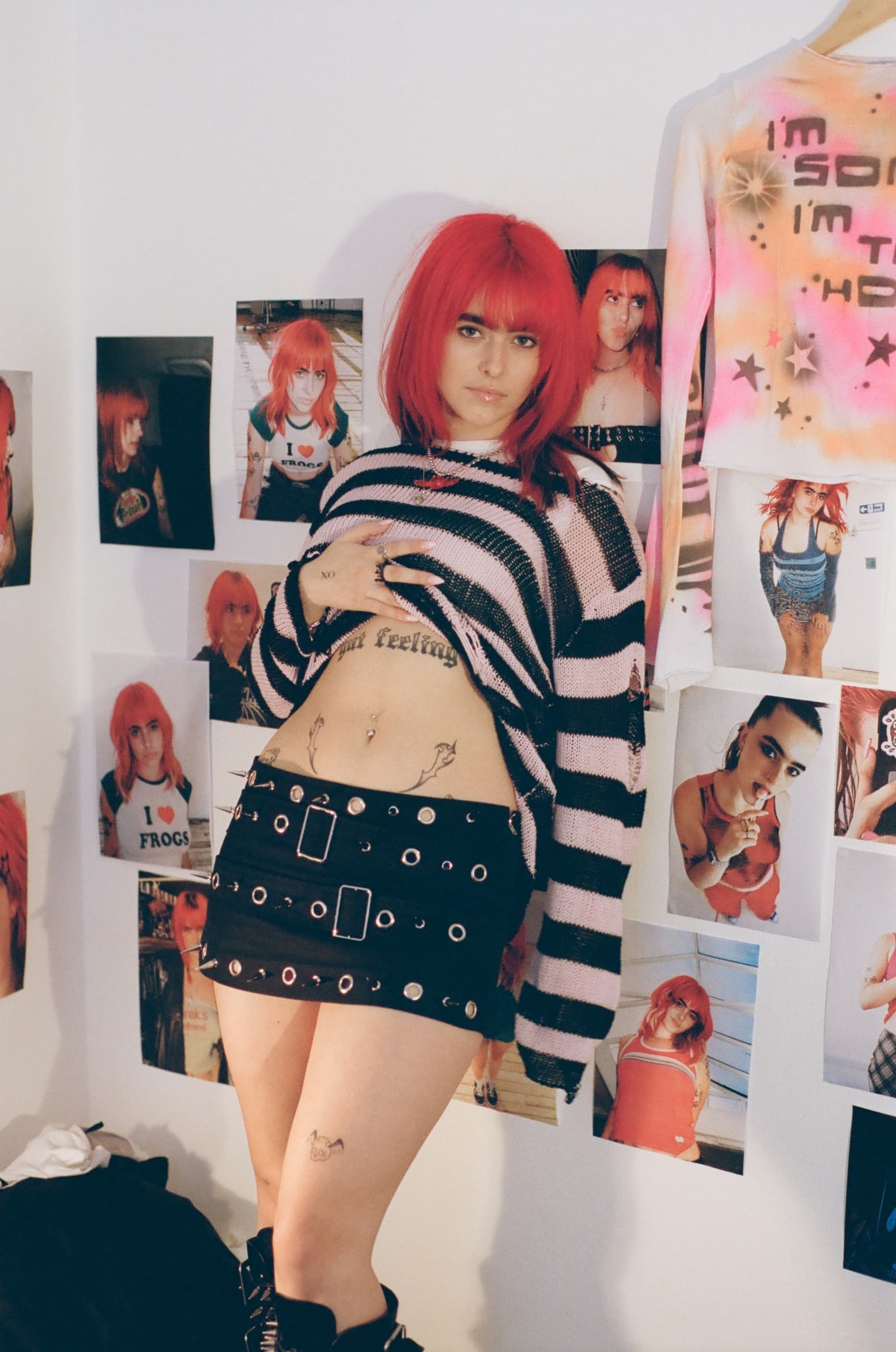 What were you studying at music college? Was it just a standard music performance degree?
"Actually production, which is really random! I went thinking, 'This is the big thing I need to actually focus on! I need to learn a new skill!' I did production and got two months in. I was like, 'Fuck this!' It was so hard! I didn't have the patience. It did help me in lockdown because we had to send vocals [back and forth]. I ended up dropping out because I came to London."
What program do you usually use?
"I used to use Logic."
That makes sense. There's the whole GarageBand to Logic pipeline!
"Yeah!"
You played the misfits 2.0 Anti-Prom recently. What was that like?
"It was so fun! It was like a little community of the alt-pop scene. It was really nice to meet GIRLI. Alien Blaze was there too. Everyone was so nice and I felt like I really fit in with everyone."
And you're now on the cover of the misfits 2.0 playlist on! How does that feel?
"It's so sick! It's so nice to be on the cover."
Tell me about the Cassyette show that you just did.
"The whole tour was so good for me because before that I'd only done twelve gigs. Even from the first show to the last show, there was such a difference and I was enjoying myself on stage more every night and just felt more confidence. Cassyette is so good!"
How did you meet her originally?
"I actually did a session with her when I was 17. She was the writer in the room. We were with a producer named Tylr Rydr, who's actually her drummer now. We met writing and then followed each other on TikTok."
All of your music videos have this Y2K aesthetic to them, which is obviously super in right now. What are you drawing upon for that visually?
"A lot of the music I listened to growing up was like Sugarbabes, Gwen Stefani, and all of that, so I think unintentionally, I draw inspiration from that in everything I do. It's just ingrained in me. Even when I used to go to McDonald's when I was younger, I'd get a Sugarbabes toy that would sing. I was born in 2003, so I was just so engrossed in it. Visually, everything I make is taken from that era."
I want to talk about the debut mixtape that you just released. How does that feel?
"It feels so good! It feels like a long time coming because I wrote some of the songs when I was 16. It's from ages 16 to 19. It's actually my whole diary from my teenage years, which is so nice because I feel my fans are at that age now. They're listening to what I experienced and the gut feelings that I was going through then."
What kinds of things were you writing in that diary that transferred over into this?
"Heartbreak and friendships! I actually wrote way more about friendships than I thought I would. Moving from Norwich to London, there's kind of a weird thing about it. You do lose a lot of friends going into the music industry. You become kind of unsociable because you're doing so much. [I just wrote about] my teenage years. Being a teenager now is pretty crazy!"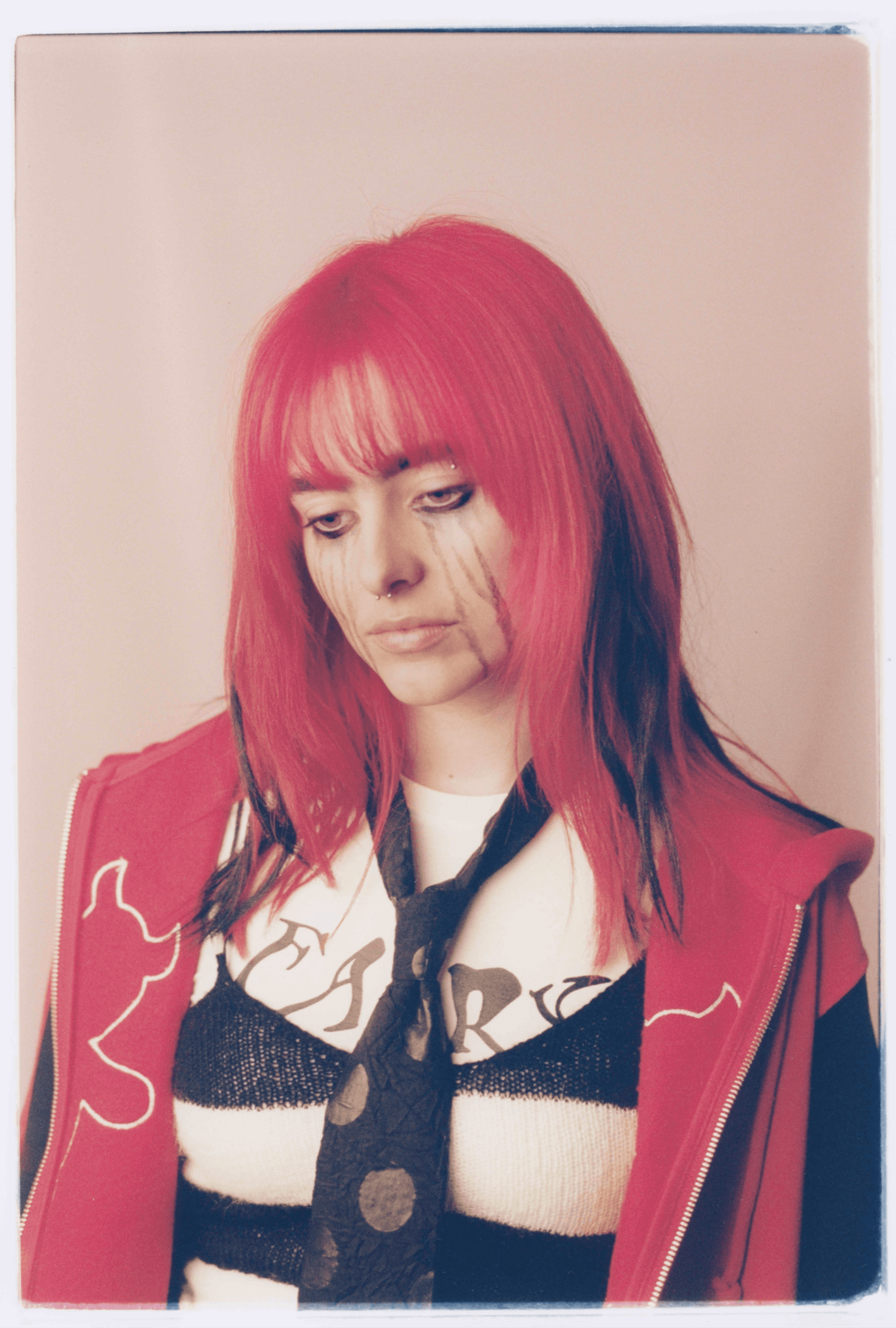 Do you have a favourite track off of the album?
"I feel like every time somebody asks me, I say a different song, but my favourite is probably 'Dry Eyes'. I just relate with it so much. It's about being numb in relationships."
Talk to me about the show tonight. It's sold out and everything!
"I'm so excited! It's going to be so nice that the whole crowd is here for me. I've never had that before. I just went outside now to say hey to everybody and it was so cute. I feel like I've even got friendships with them. I know them now from different shows and different things. I'm so excited for the show!"
Stream Gut Feeling below.