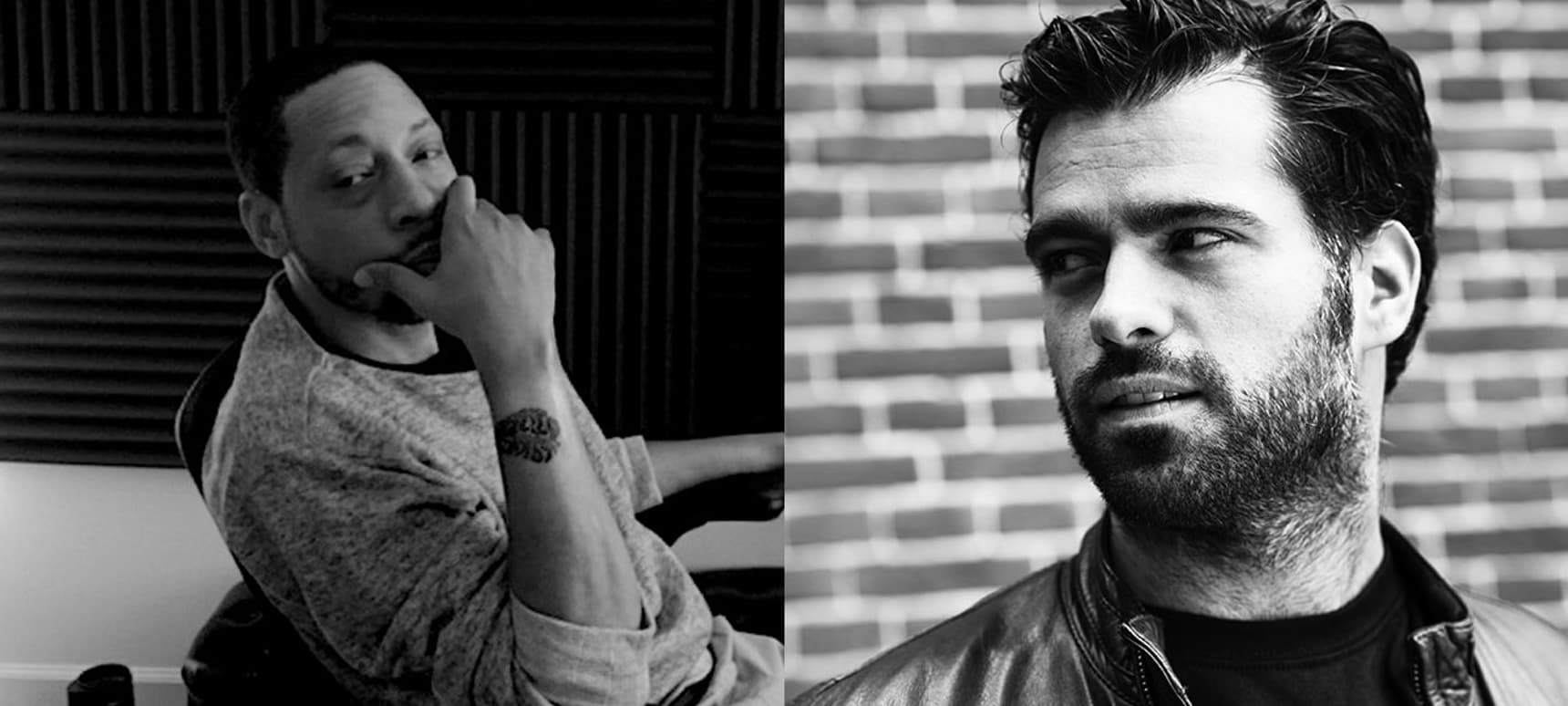 21.02.2017, Words by dummymag
Marcel Vogel and Karizma Join Forces
When talking about the roots of House music it's impossible to ignore the importance of US cities like Detroit, New York and Chicago, but these are not the only US cities to have spawned pioneering producers and DJs linked to the genre. Baltimore was the home of the Basement Boys who released a number of seminal records in the early days of House music. Chris Clayton was a valued member of the Basement Boys who since leaving the group has continued to carve out a career under his solo alias of Karizma and KaytroniK. Chris is now best known to many as Karizma, a veteran DJ with 25 years of experience behind the decks and whose technical ability is second to none. Not only as a member of Pete Tong's hallowed Radio 1 Hall Of Fame, he's also a popular Boiler Room guest who regularly flies the globe as a headline DJ. Also a producer with a varied sound that reflects his eclectic range of influences, Karizma's music has appeared on many of the world best labels ranging from Hyperdub to Defected. Karizma's next release due to hit stores on the 20th of February, is forthcoming on Marcel Vogel's label Lumberjacks in Hell, and is a split EP with the label boss himself.
Marcel Vogel is also a highly sought after DJ and producer, known for his impeccable taste in Rare Groove, Disco and Chicago House, which sees him regularly jet-setting between some of the world's best clubs and parties. Amsterdam based Marcel, might not have the rich history of Karizma, but young in his career he is well on the way to building his own impressive legacy. This gospel-influenced EP caught our attention, so we took the opportunity to ask the guys some questions, and get some background on how they met.
When did you first become aware of Karizma and his music?
Marcel Vogel: Karizma is a living legend. If you are interested in soulful house music, he has always been there. I suppose when I started collecting records in the late 90's early 2000's it was impossible not to check out the Basement Boys records. Basement Boys originally featured both Karizmas plus DJ Spen, and part of their appeal is of course that they are 'B-Boys' in the broadest sense. They love their beats and breaks, so if you love it funky, you can't ignore them. But Karizma has dabbled in every dance music genre you can imagine, so it's always fun to follow him and get inspired.
Karizma has picked up a bit of a reputation for being a wizard behind the decks, and once the turntables start spinning we hear you are also a force to be reckoned with. Are there any plans for you and Karizma to share the DJ booth or play back to back?
Ha ha, I'm sure we'll get booked for events together after the release of the record, especially for my international Lumberjacks in Hell events Karizma is definitely on the shortlist. Going back to back might be a bit less likely as he and his energy are a bit intimidating to me. I am such a smooth hustler and more known for a long journey, whileKarizmaa is pure energy like the sun itself. It could be interesting, an interesting experiment. We will see.
What else do you have lined up for 2017?
It's funny. In 2016 I had to fight a lot of delays with pressing plants which were a bit frustrating, but on the upside that means a lot of stuff that has been on hold will be coming now. There is a remix EP of Moonchild coming on Intimate Friends with lovely remixes by Soulphiction, Soul Clap, NY*AK and Simba plus a new EP with original stuff. Lumberjacks itself will fire on all cylinders with this one, a Soulphiction 12", Cervo, Krewcial… REALLY REALLY hot stuff… while I spend six years to build a reputation with the label, 2017 will be crazy! Intimate Friends will see a similar progression with releases by Simba and Tim Jules – super happy where this is going. And we'll have a bunch of Lumberjacks in Hell events all over Europe that are always fun – I love bringing my friends together.
Marcel Vogel – top five Karizma tracks:
1. Karizma – Ya Dig (R2)
No solo stream, but played at 07:40 in the below…
2. Karizma & DJ Spen – For the Love
3. Liquideep – You, We & I (Karizma's 4 Your Remix) (Mentalwave)
4. Karizma – Hear and Now feat Osunlade (R2)
5. Jasper Street Company – A Feelin (Basement Boys)
How did you and Marcel meet, we heard it was through Seven Davis Jr?
Karizma: It was officially through Seven, I go to Amsterdam a lot so I had already heard about his DJ sets and knew some of his music so it was a pleasure to meet the man I'd heard a lot about.
I understand you have a solo track and a remix on the Lumberjacks in Hell release, was it always the plan to feature twice on the release?
No actually, but I like to have a storyline in the music I put out. I thought since there's kind of a church theme with the two tracks so I thought why not remix Marcel's track as a kind of ending to the story. Also I really like Marcel, and I really liked the song, so to me it made a lot of sense.
What else do you have lined up for 2017?
2017 is already off to a good start, and below are some of the other releases I've got lined up for the coming months:
Various Artists – Footwork House Jams #1 [In-Beat-Ween Music]
LX- New York Collage (Kaytronik Bounce Remix) [Mona Music]
Tall Black Guy-Franklin Black – Gifted People (Kaytronik Remixes) [First Word Records]
Demuir Feat Cynthia Amoah – Discover (Kaytronik Treasure Dub) [Yoruba Records].
Dj Shimza – Congo (Kaytroniks ProduKt of my environment Remix) [The Djoon Experience]
Karizma – A beautiful Struggle [R2]
Karizma – top five Lumberjacks In Hell tracks:
1. Karizma – Work it out (Original Mix)
2. Krewcial – Heal (Original Mix)
Forthcoming so no direct link, but features in the blow mix at 28:00…
3. C. Scott – Climb On (Original Mix)
4. Oliver Boogie – Dance Band (Original Mix)
5. Marcel Vgoel – I Got Jesus (Original Mix)
The Deadpool EP by Karizma/Marcel Vogel (Lumberjacks in Hell) is out March 13th. Buy: http://bit.ly/2jMg4rm