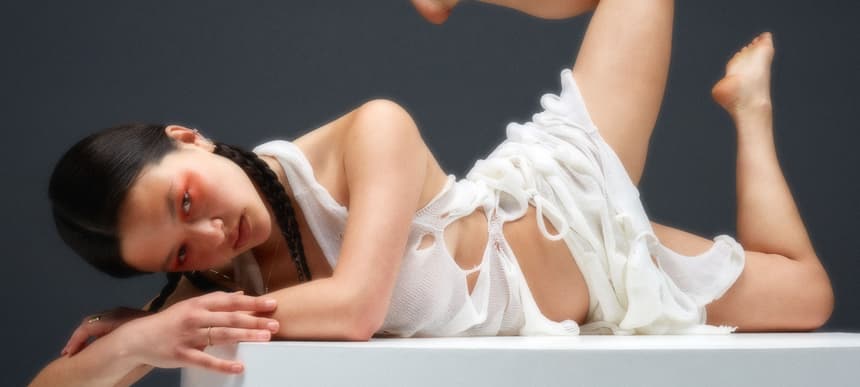 19.04.2023, Words by Payton Dunn, Photos by Michael Smits and Nikolai Han
MEYY fuses alt-R&B with electronic music and hyperpop on 'Digital Gloss'
"The whole EP is kind of about one person if we're spilling the tea."
MEYY's music has always had an affinity for all things electronic, but it wasn't until Digital Gloss that she decided to dawn on that sound fully.
The new EP even sees the Belgian-Korean artist dipping her toes into the world of hyperpop. She collaborated with PC Music-signee caro♡ on her single 'QT', which had her trade in her lush R&B harmonies for a bubblegum chorus that's so sweet that it'll melt the ears of any listener.
That alt-R&B framework that she started off making music in is still there underpinning all of the tracks, but it comes with a hefty update to the structure that embraces all things pop. We sat down with MEYY ahead of the release of her new EP to talk about where exactly she was pulling that inspiration from, her experience moving to London, and her affinity for the hyperpop community, below.
What was the inspiration behind your latest single, 'QT'?
"[Me and caro♡] made QT. She's an amazing producer and artist on PC music. She was actually one of the first people I started working with when I came to London almost two years ago now. We made this one in the third or fourth session. At this point, we had already made some songs together. She was the first one that I trusted and that I confided in to venture into pop music or sweet music. Before that, I was kind of scared of it. I guess it was kind of wanting to be different. I just felt like maybe I couldn't pull it off. It definitely came from a lack of confidence. This was already two years ago now.
With [caro♡], it felt so natural. When we were making our first songs together, I said, 'Oh, this first time I'm actually making music like this!' And she was like, 'Yeah, I can see that you're having a good time while you're doing it! You seem like you're having fun.' And I was like, 'Yeah, that is true! I am having fun.' That was a whole side of music that before I hadn't really acknowledged as much.
[When I made music] back then, it was almost like a ritual. It was very sacred and very intrinsic. It was very much like, 'Oh, I feel things so I need to say them!' But the music industry is also [in the] entertainment industry, so there's a big part of music — especially pop music — that's just entertainment. I feel like [it's] so fun to make music like that too.
I think 'QT' definitely was the first one that I made where I felt like, 'Oh, this is actually so fun!' We both just really loved it, but it came very [organically]. We were just in the studio and she started playing the beat. We got the hook quite easily and we just built around it really."

How did twst's feature come into that picture?
"Like I said, we made the song three years ago and I guess there [were] only concrete plans to release an EP like last year in October or something. When we knew we were going to release the EP, I knew I wanted [a feature]. I was thinking 'QT' because it was my favorite song. At this point, I met Chloe, [whose artist name is twst]. We immediately [thought] we should work together because both of our projects seemed very compatible immediately. We were both [big fans] of each other. I just sent her a song saying, 'I think this would be a great fit for you and for us to work on.' Then she did [a feature on it] and it's been great. I love Chloe!"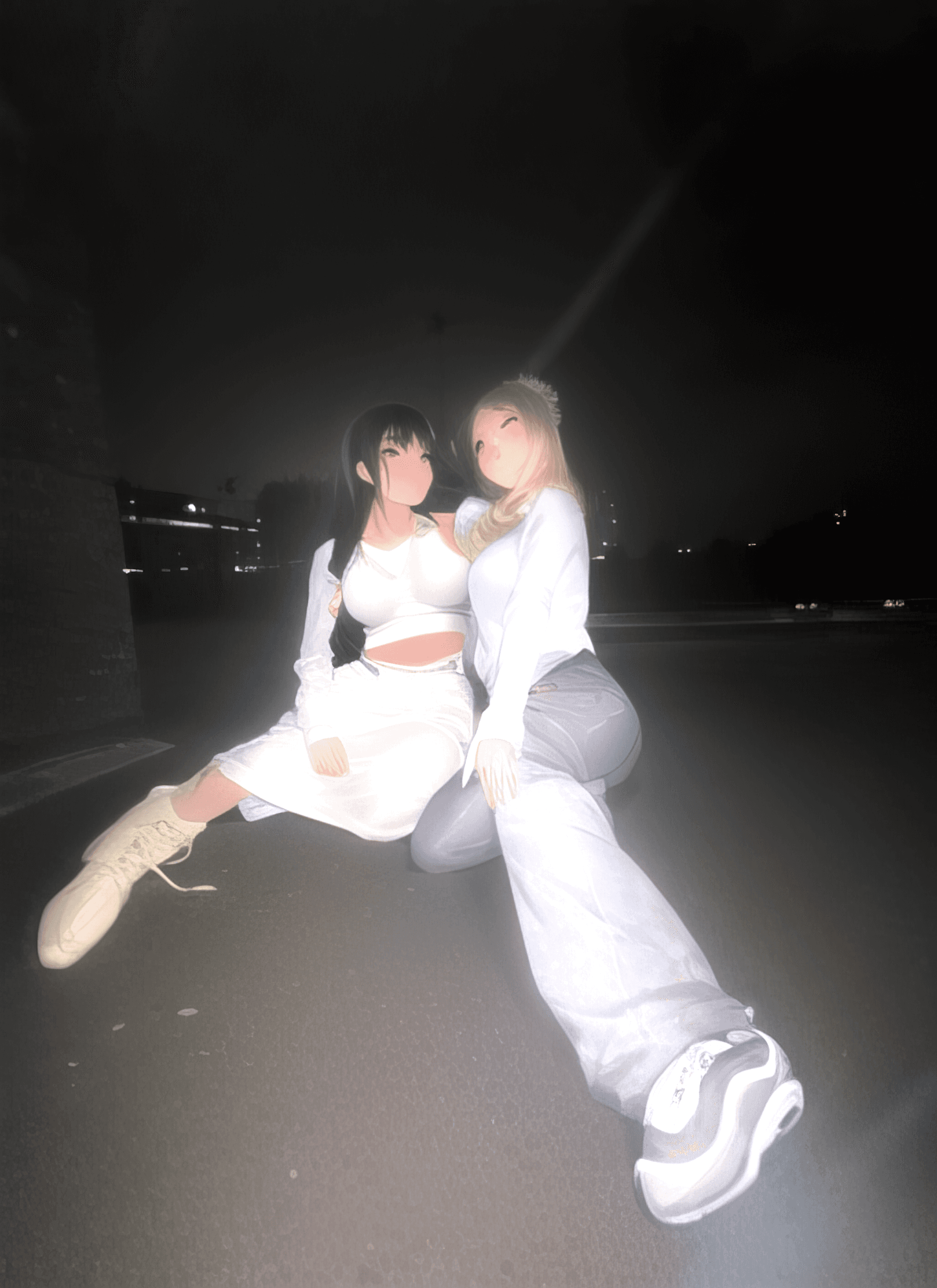 Especially with that caro♡ production, the name took me back to the 2014 project that SOPHIE and A.G. Cook did together called QT. Did that influence the name or was that a complete coincidence?
"No, it was really a coincidence. When I was blabbering the topline I said 'QT' because the beat was so cute and we were like, 'Oh, that's a good name!' "
You're also studying Civil Engineering right now. Tell me about that! Where are you studying? What's it like doing that alongside music?
"I study Civil Engineering at Delft University of Technology, which is in the Netherlands. It's a very good university! It's only engineering courses. I lived there for two years from 2018 to 2020 studying full time.
Afterwards, when music started picking up, I had management in London and a label in London as well. That all happened over COVID. After COVID, they asked me to come to London to do some sessions and then I just stayed in London. I already did my last exam like a minute ago. I told my university about my situation and they're very supportive. In the Netherlands, if you pass your first year with 45 out of 60 credential, then you can take as long as you want to finish your bachelor's.
Right now, I'm in the second year of three years. To get that done, I literally had to dedicate my whole life into it and I was kind of going insane. I decided now, especially for the next year, I need to focus on music completely. We have exams every two months. This year, I wanted to do an exam in November for that module, but then I had this tour and I couldn't do it. There's always been something that is asking more of my time and focus.
It's a double-edged sword because obviously I love music and I want to have a career in music, and that just takes so much time and focus. I feel like there's a momentum around my project right now. I can always do school. Obviously, now this EP is coming and we have plans for a project later this year as well, but then for the year, who knows? Maybe I'll be working on an album. If that happens, I'll definitely get back into school more concretely because I do love the course. I love maths. Maths keeps me sane and healthy, so I really love doing that. I just love understanding things.
For school, people just tell you what you need to do. You need to study things that other people have discovered for you. I found that very nice. In music, you need to do you need to come up with everything yourself. There's so many choices to be made and so much freedom, which is obviously a great thing, but then sometimes it can get very overwhelming for me. I think my school has kept me grounded."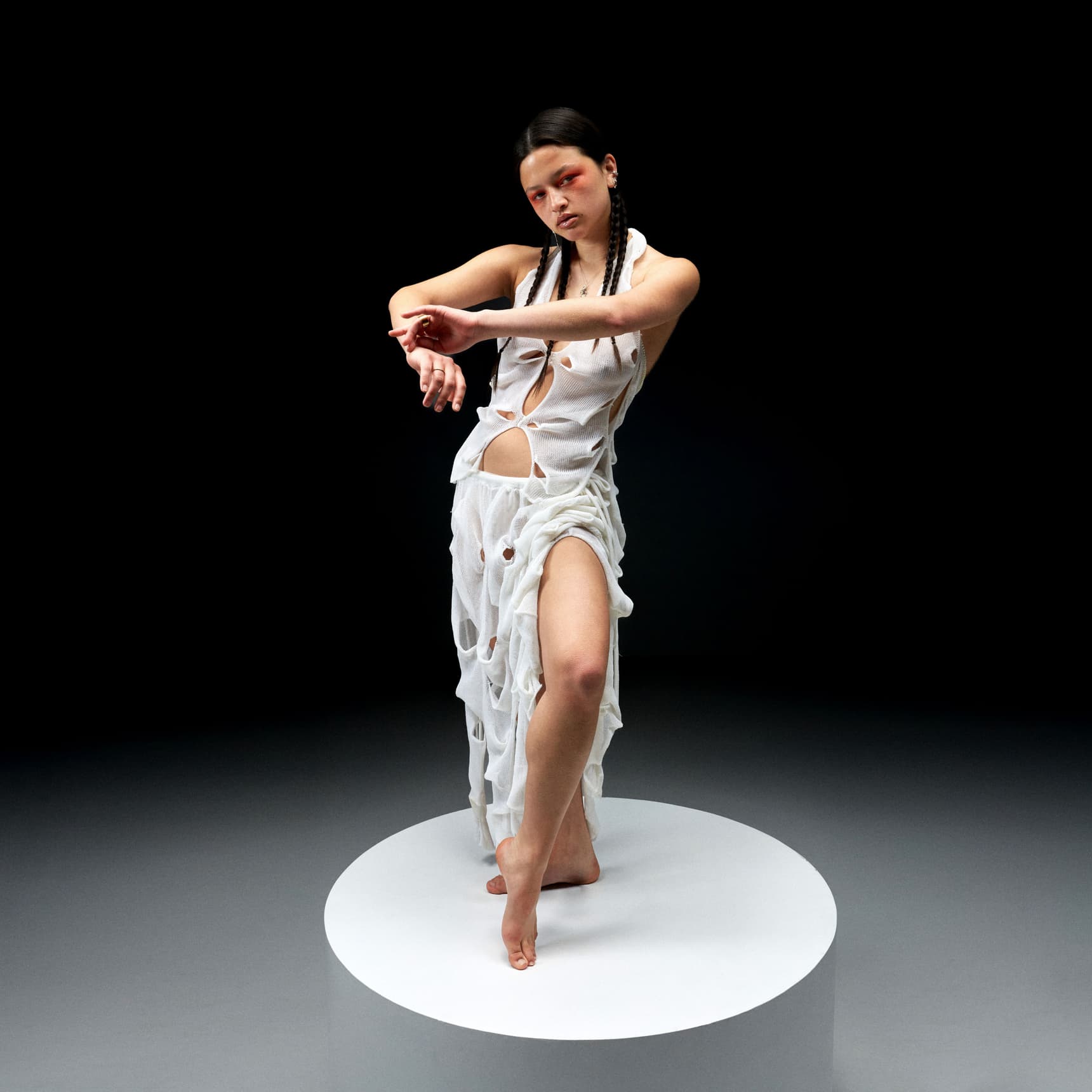 You performed at South by Southwest last year. How was that?

"Yeah, South by Southwest was great. It was so weird. I'd been to America before when I was a child. I was with my family so it was more like, 'Oh, let's do all these things!' But this was my first time as an adult. I'd never been to Texas before either. It was so interesting.
It was so fucking hot! There was something in the city. It was so just intense because it was so hot and the light was so harsh. There were so many people and so many characters. I feel like there was such a trap culture representation. That was so cool to see. I had such a good time! I'll remember that trip forever.
We did showcase for Jaded Digital, which is a platform from LA that puts spotlight on Asian artistry. That was the first time I connected with Asian artists. Almost all of them were from Korea. I'm half Korean, so it was very eye opening for me. Through that, I met so many people in Seoul and now I did a gig in Seoul in January. I'm going back there in May. South by Southwest was such a big catalyst for that, which is very cool."

Let's shift to talking about the EP that you have coming out. Tell me about your thoughts on that. How are you feeling?
"I'm very excited for the EP to release. This is the first body of work that we've put out in two years. This is the first since I moved to London. That changed a lot for me in my life because before, I was doing school full time. I went [to London] for music, so I feel like the past year and a half, I fully dedicated to music. This EP is the product of that.
I'm so rarely impressed with myself, but I really am impressed with this EP. I had a big part in that, but [I'm] especially [proud of] the people that worked on it. It was executive produced by my friend, [PIPPIN]. I've been working with them for years. I'm so proud of [every part of it].
Obviously, I wrote the songs so I know the backstory of every song. I write songs very personal. It's for one person. I think the whole EP is kind of about one person if we're spilling the tea. [laughs] Except for one song that I co-wrote. It was a bit more fun, but it's all about one person! I felt so desperate in the last year and a half in multiple senses. It was so intense, and I think that this EP really represents that in a sonic way."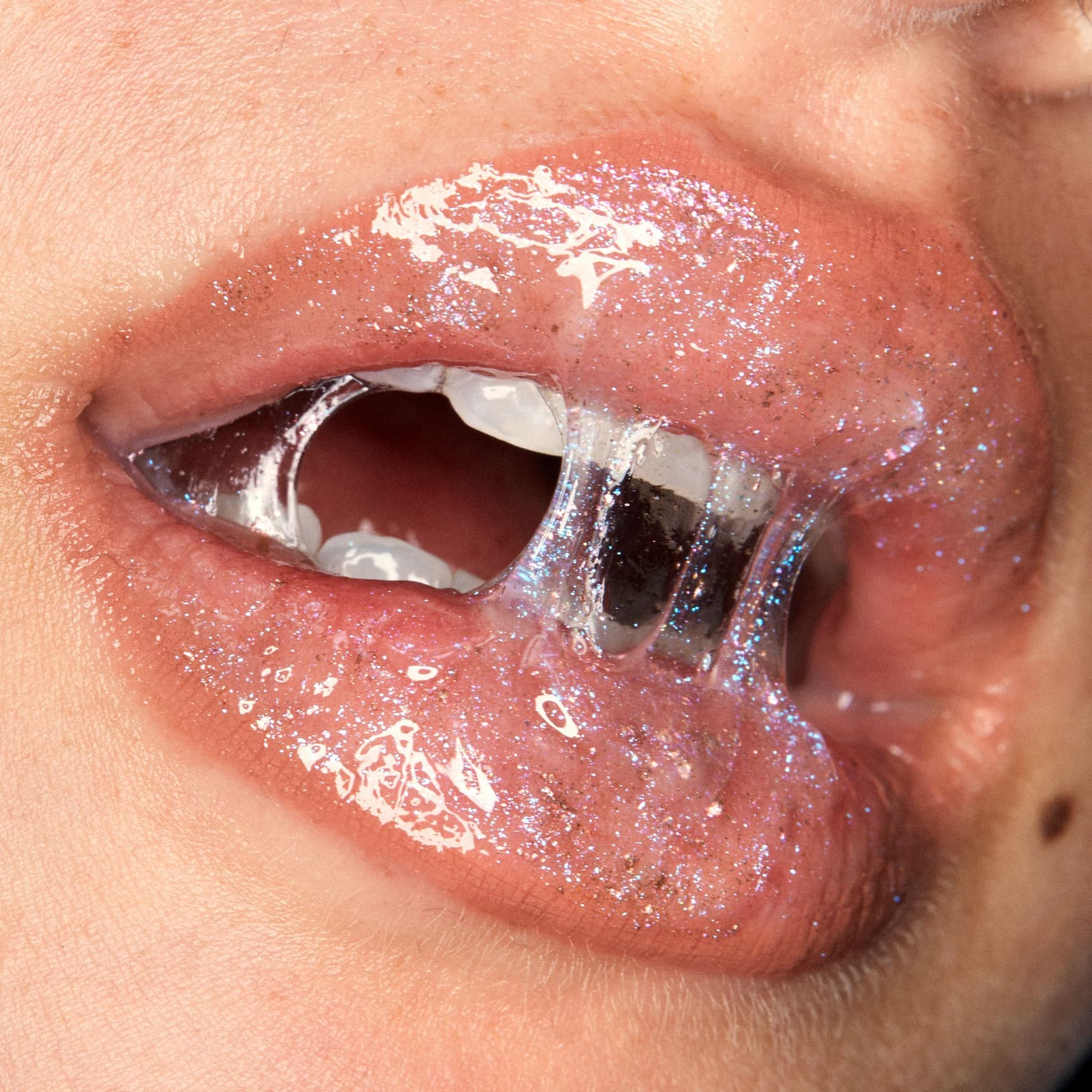 Do you have a favourite track off of it?
"It's so difficult! I love all of them. I think maybe the opening one, 'Around You'. That was the first one I made out of all of these. That just came together in a very nice way. The melody of the opening just came to me when I was in rehearsal for something and then we brought it into studio. The way that track came to exist was really, really cool. This was the first time where, after we made the song, I was like, 'I think this is the beginning of something new for me musically! This feels bigger than what I've done before.' "
I want to go back to your origins. How'd you get started making music, learning to produce, and everything along those lines?
"I was always singing for as long as I can remember. I did music school where you learn how to read the notes and then I did guitar lessons. I only did the guitar lessons because I wanted to write songs anyways, but that's not really what they teach you, so that was a bummer! My teacher was cool and he taught me three chords.
When I was 11, I started writing songs. The first real song that I made was for my grandparents' marriage party. I continued writing little songs throughout, but then when I was 14 or 15, I started falling in love. I'd be in a situation with a person and then I would write a song about how I felt. I'd record it and then I would send it to them and be like, 'Oh, what do you think of this song that I made?' It was really just so they would hear what I'm thinking. Of course it was 15-year-old guys, so they didn't really get it. [laughs]
When people asked me what I wanted to be when I grew up, I always said a pop star, but I knew it wasn't going to work because [of where I was living]. I was always very 'whatever' about it. I think that was nice because that allowed me to create a bond with music."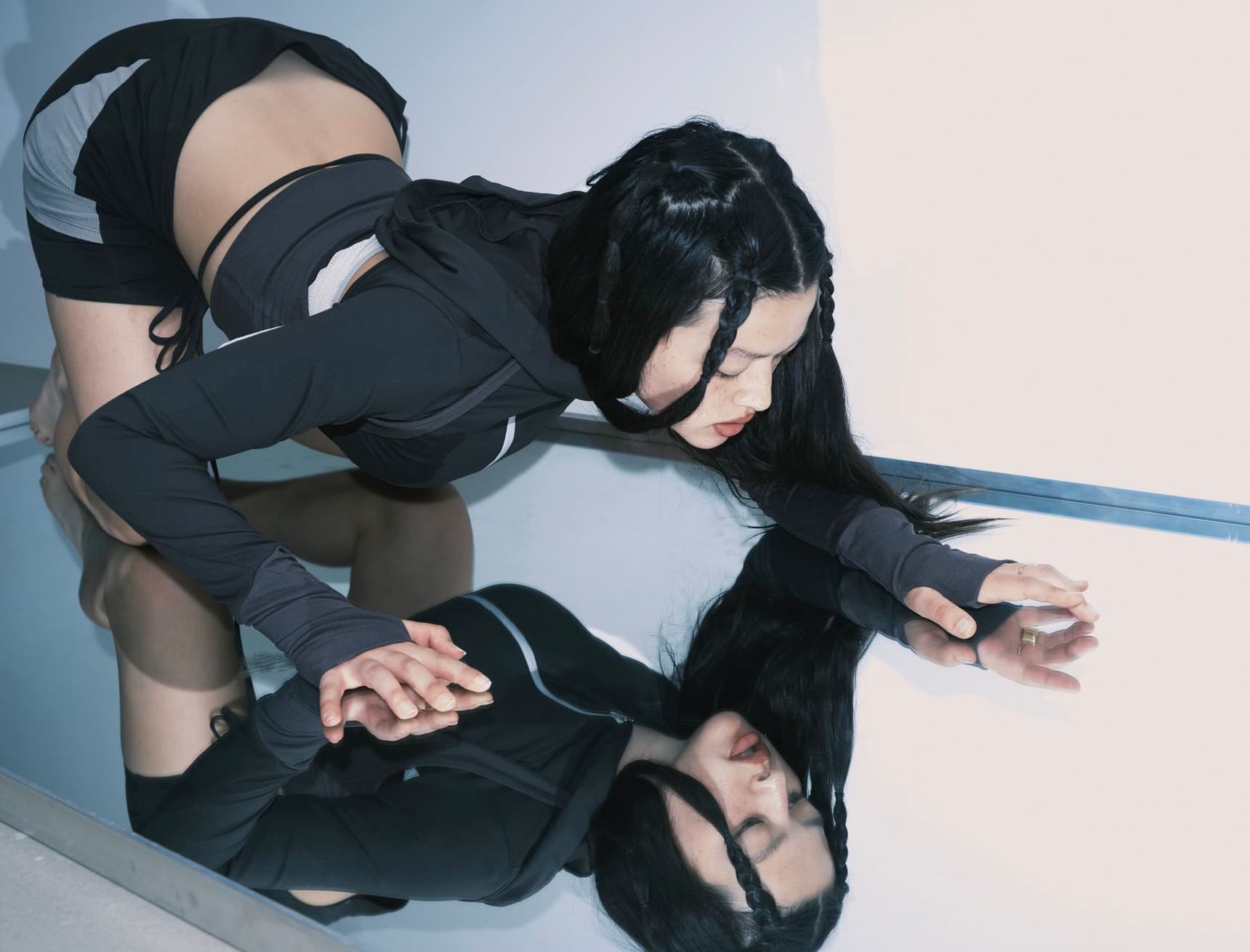 "I feel like everything in my life has been very goal-oriented. I was raised [being told that] you need to work very hard. I was very focused on school and on ballet. I was working so hard. I was very performance-based. I wanted to be great at it. I want to be the best at it! I feel like with music, because I already gave it up, it kind of allowed me to be very free with it.
When I was 16 or 17, I got picked up by this little label in Belgium. We worked on the first EP. This was all next to school so it took so long! My first single only released when I was 19. I released that EP in 2020. Then lockdown hit. Then I got in contact with my management and said I was going to move to London, so I feel like I'm only really, really getting into music properly [now].
I've been recording myself. On the EP, there's choirs and vocal stacks on quite a lot of the songs, and that's just because I didn't have access to hardware and I wanted to have chords to make a song over, so I just did chords with my voice with the vocal stacks. I've been doing that for a long time, but I've only been producing since I moved to London, so a year and a half."
What program are you using to produce?
"Logic."
Nice, the program says a lot about a person! I would have pegged you as a Logic type. Maybe Ableton, but Logic makes more sense.
"People are trying to convince me to Ableton for producing. I see more people working in Ableton. I learned everything I know about producing from looking at the people that I work with, and almost everyone except [uses Ableton] for caro♡. caro♡ also works in Logic, but apart from that everyone works in Ableton, so it would make sense. I might try and switch it up. I started out on GarageBand when I was 10, so it just felt like the natural thing to do. 
MEYY will be embarking on her first European headline tour on April 21. She'll be stopping in Paris on April 28, Berlin on May 4, Brussels on May 5, and London on May 11. You can order tickets here. Stream Digital Gloss below.