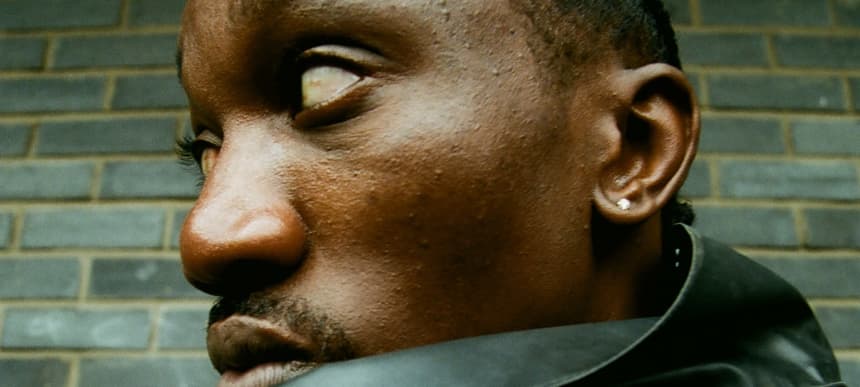 14.02.2023, Words by Nicolas-Tyrell Scott, Photos by Elena Cremona & Corey Chuck
Miles From Kinshasa's Authentic Reality
Existing in the terrain of love and romance, the South Londoner makes no compromises on his new mixtape
It's been two and a half years since we last heard from Miles From Kinshasa. His last project 'Beloved', graced the world at the peak of the first pandemic. Rooted in an ambient array of borderless rumba, the project also submerges itself in light components of rock, jazz, pop, and R&B, reinforcing the South London native's commitment to binding all elements of his eclectic ear. Being otherworldly and unorthodox is something the world has come to know Miles From Kinshasa for. "I'd call my sound rumba leaning," he explains as we enter the infamous glass doors of 180 Strand in central London. "Rumba touches everything I touch, but the difference here is just how far I went out of the box." Being unconventional, a purveyor of the new or repurposed, at times, came to plague his approach to music.
Acknowledging the constant voices in his head, as well as imposter syndrome, provides a reason behind some of his shielding of self. Taking our seats in the early evening, Miles is intentional with his words. "I feel like sometimes, I overthink the whole musical process and get in my own way," he says leaning back in his chair. "It's interesting because it can sometimes hold me back when I'm trying to create. I want my music to sound like I care and like I put a lot of effort into it." Part of the reason why Miles is now a soloist is his attention to detail and autonomy. Years ago now, towards the middle of the last decade, he was part of a now-disbanded duo. "It helped me a lot," he shares embracingly. "It allowed me to discover what I liked and disliked in the best of ways."

Miles From Kinshasa forms an instrumental part of future-facing British music. Peers and friends with artists such as Knucks, Kojey Radical, Kadiata, Sam Wise, Che Lingo, Ojerime, Ragz Originale, and BenjiFlow, these artists and more in their periphery have continued to operate as artists outside of the British mainstream, dubbed "underground", "alternative" and other monikers as the dawn of the new decade made itself pronounced on British soil. "I think it's beautiful," Miles notes, as we order hot beverages. The turbulent British winter means that consistent weather is something to be desired as February settles in on the region. "We've all worked so hard and it's great to see that we're a part of something."
The years have seen ambiguity amongst the aforementioned singers, rappers, and artists. But, leaps towards the pockets of stylised rap, intricate R&B, and every other canvas of music in between being sustainable and a space with opportunity for these artists to live in with ease feels closer now than it ever has been. Ojerime is able to play shows in North America, premiering her ghoulish vocals and pensive ruminations to Canadian and American audiences, while Little Simz and Knucks are tying for coveted prizes at the MOBO Awards. Shifts are underway and the trajectory of artists in this pocket and around it continues to thrive.
"I think what's happening with Knucks is beautiful," Miles enthuses. "He's worked so hard on himself continuously and is just genuinely a nice guy, you don't get that sometimes." Kadiata, who I speak to a few days later concurs.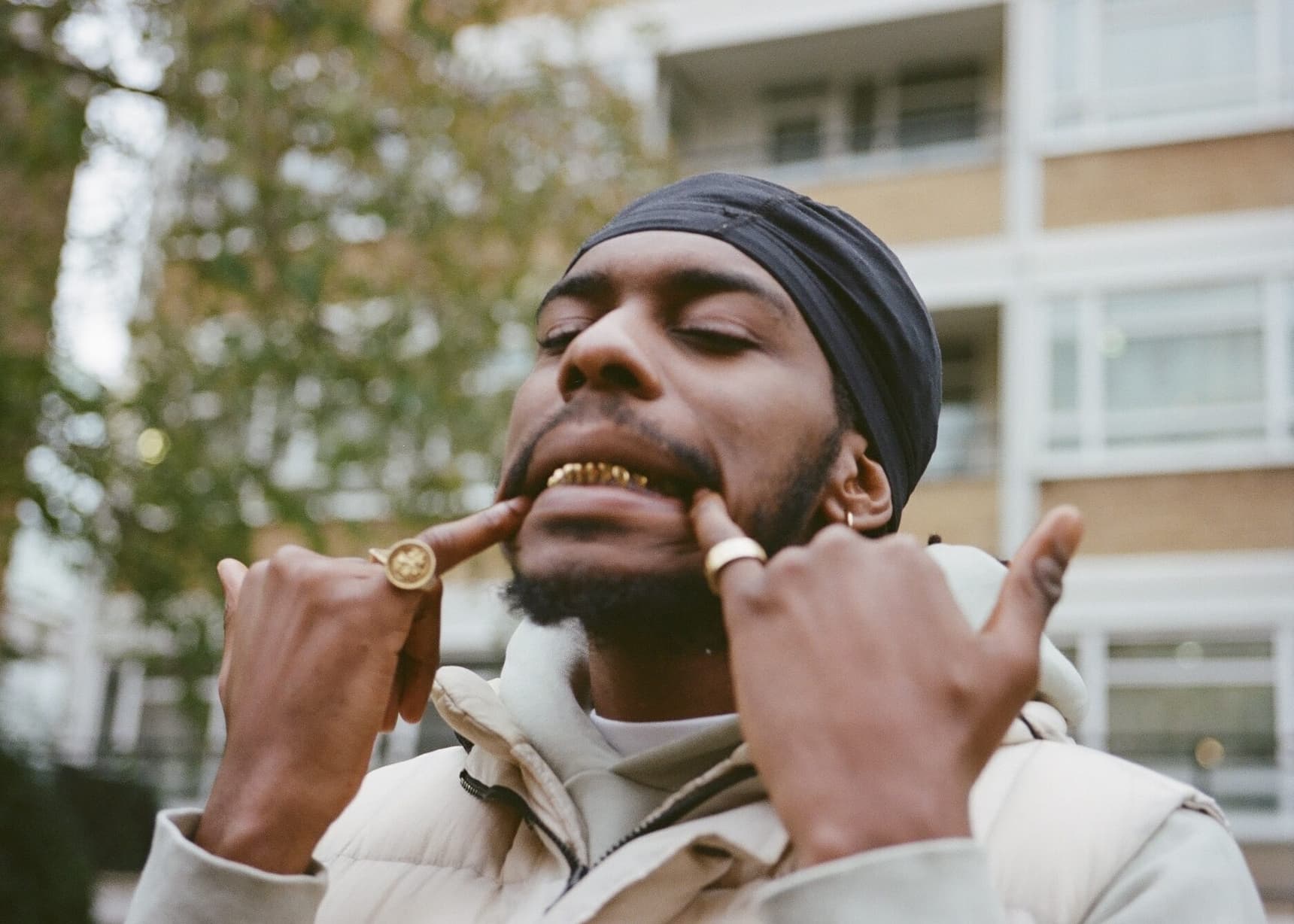 "With Knucks, he's always going to bring himself wherever he goes. It's good to see him operating as himself but still bringing this very Black look and feel to him that he's always had," he explains. Sam Wise, another act within this eco-system — both through his alignment with the collective House of Pharaohs and in his own blossoming career — says it inspires him to do better. "The search for new audiences, how to reach them," he begins. "People like Knucks are doing that with ease, really great to see someone like him win." As others like Kojey Radical kick and walk through doors, it's inevitable that others will continue to thrive as this decade unfolds.
Migration from what came before and wanting to evolve has informed the makings of Miles From Kinshasa's upcoming project 'if not now, then when?'. The departure from the meticulous focus on ambiguity and in trying to sound textured led to the singer/rapper seeking refuge with the future-facing producer — and his friend — Kadiata. "He and I baked in Pimlico and it was easy to see from the outset that Kadiata has the ability to say what's on his mind and not get into his own head." Citing intention as the fundamental crux of their beginnings, Miles identifies songwriting as an area of growth when he started forming the project in 2020. "I compromised songwriting in the past. Naturally, when you produce something you have an idea of how the song should go. Kadiata would stop me from veering right or left too much and made me not compromise those lyrics." Identifying his fear of vulnerability, and instead obsessing over perfection, he says that he'll always remember to say what's actually meant moving forward through his work with Kadiata.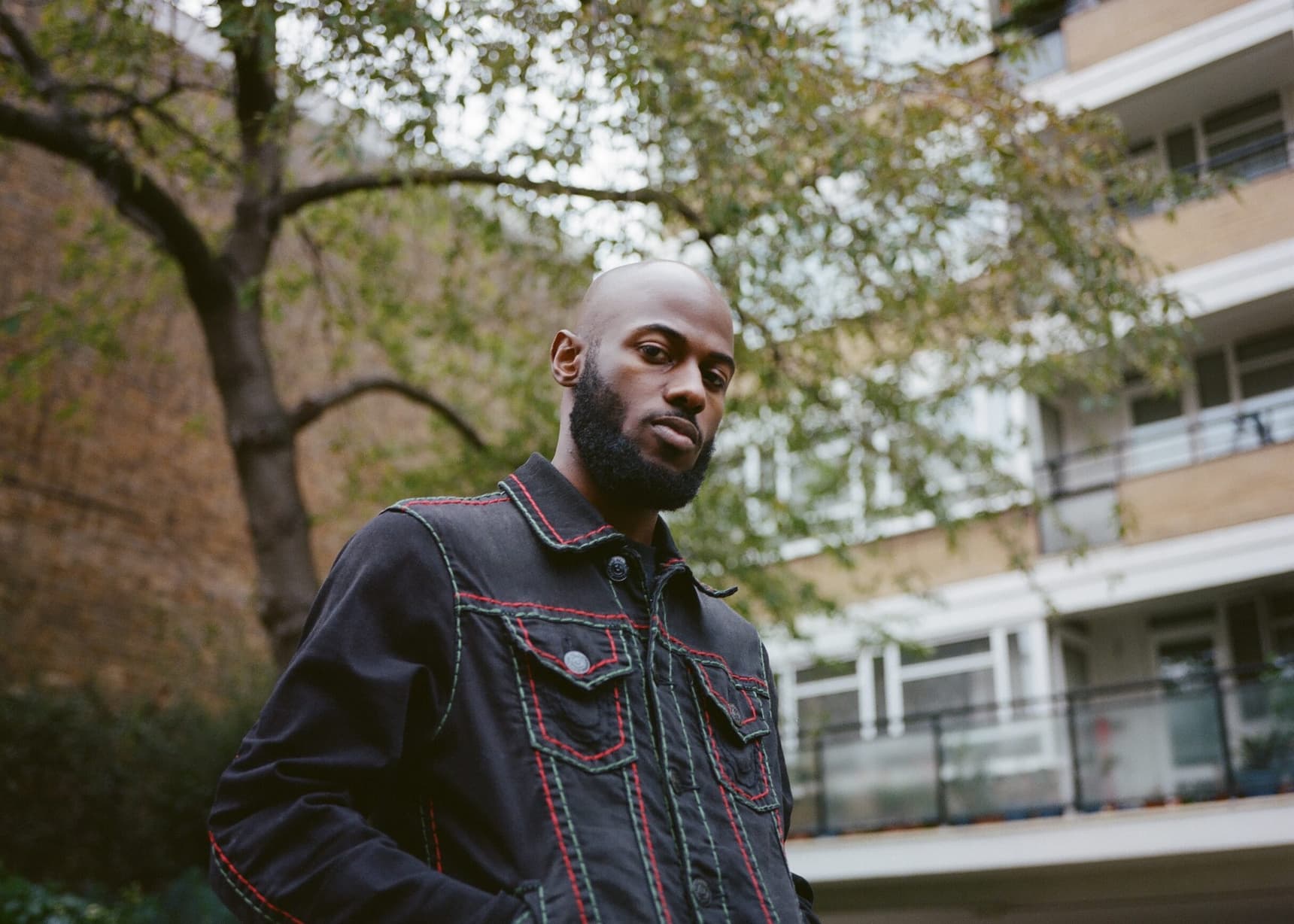 It's across this project then, that Miles finds himself cloaked in a simplicity that's instantly endearing. It helps to articulate his inner ruminations and not hide them in vocal acrobatics or tricks across songs that feel overly elaborate to the listener. A "Paranoia" bestows a carefree artist, not willing to entertain his lovers overthinking within their romantic entanglement. "I know you think you need me, but you made this too easy," he says across the melancholically drawled Kadiata-backing.
"You can get to that point where you're wondering what they are doing at this point in the day and making scenarios in your mind," he explains. "I'm so so sorry if you get to that point." Laughing he explains that we all have a choice in the realm of dating to believe in reality or to self-sabotage.
The realism surrounding our conversation is where Miles exceeds stylistically across the project, as he talks to me about dating further, and the 'game-being-the game' — a London phrase alluding to the trials and tribulations of modern dating — it becomes increasingly obvious that there's a confidence that Miles is now cloaked in. The 32-year-old feels increasingly more attuned to his now cathartic approach to the mic.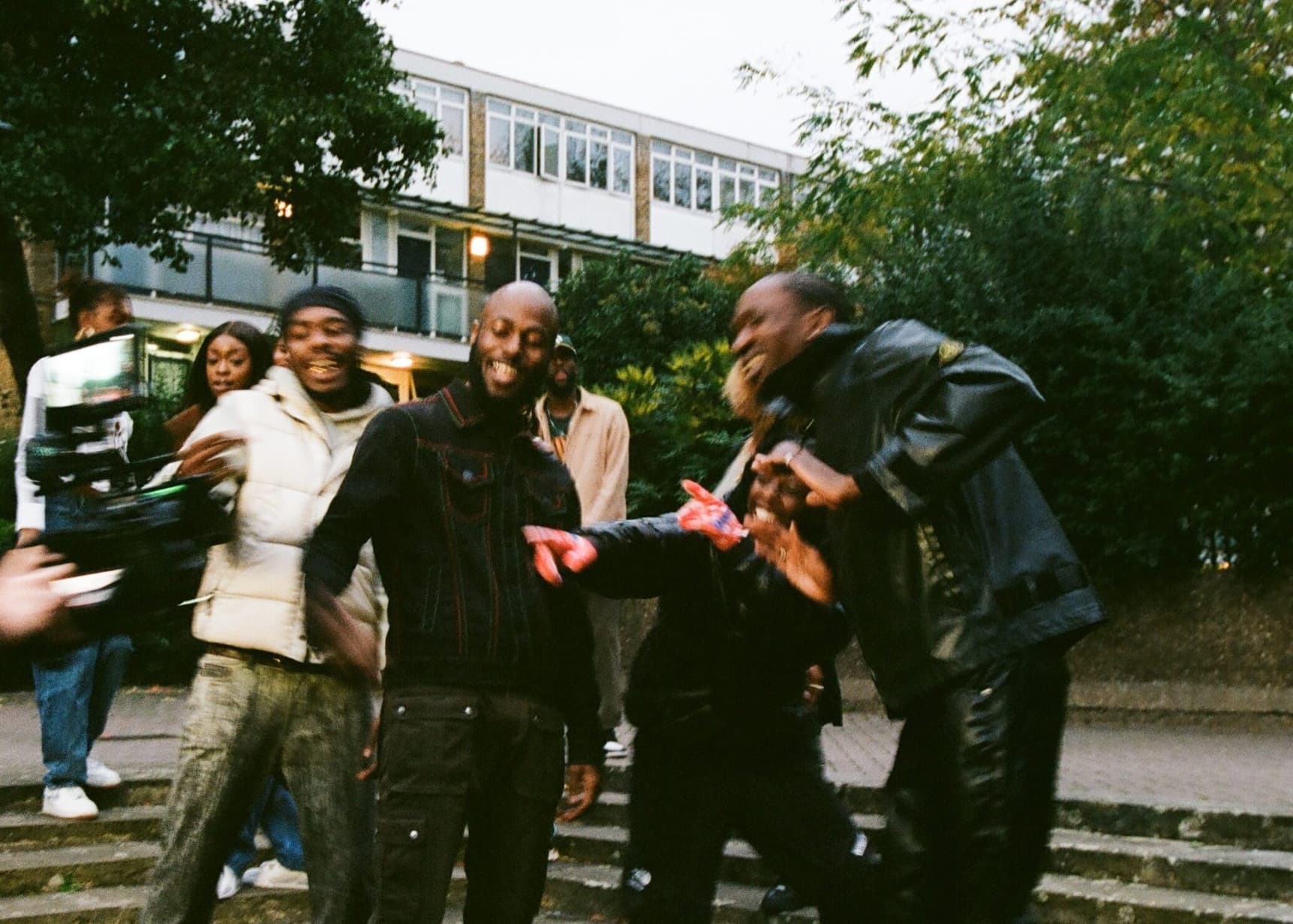 'if not now, then when?' continues to exist in the terrain of love and romance across its seven-track composition, but it also sees his rumba continue to find refuge and expansion with Kadiata's executive production. 'This Side' for example is graced with a locality that feels distinctly Caribbean, particularly resonating with the dancehall. It is reflective of a diaspora of migrated Jamaicans specifically, that settled in London and thus impacted the terrain of cultural outputs such as radio, dance, television, and more. In the wake of projects such as Steve McQueen's 'Small Axe', Miles' album track and the airhorns that grace it ignite images of Choice FM. He's quick to illustrate these synergies in the diaspora.
"Obviously [Congolese people] stole rumba from Cuba," he jokes. "The horns and all of those productions, we wanted to bring back that rave culture, that energy, that spirit of what the past would give us." Articulating that his sound is still indicative of his self-coined term 'rumba-pop', he fuses this world with pictures of his childhood which were one of exploration in and of itself. "I would be going to [Notting Hill Carnival], I would be around Caribbean people and I want my music to reflect the authenticity that exists in my 32 years here."
Part of the nostalgia-tinged aspects of 'if not now, then when?' includes Miles' love of posse cuts. He lists out everything from Busta Rhymes' 'Touch It' to Terror Squad's 'Lean Back' and the commitment of older generations to changing productions and bringing flair into the music. In a similar fashion, 'Don't Be An Opp' which was released a year ago, featured a similar treatment weeks ago gaining a remix of its own. Adding Sam Wise and Knucks to the already Kadiata and Miles-backed track added character to the already potent and audacious song. Speaking about the song itself Kadiata characterises it as a song that fuses elements of various generations.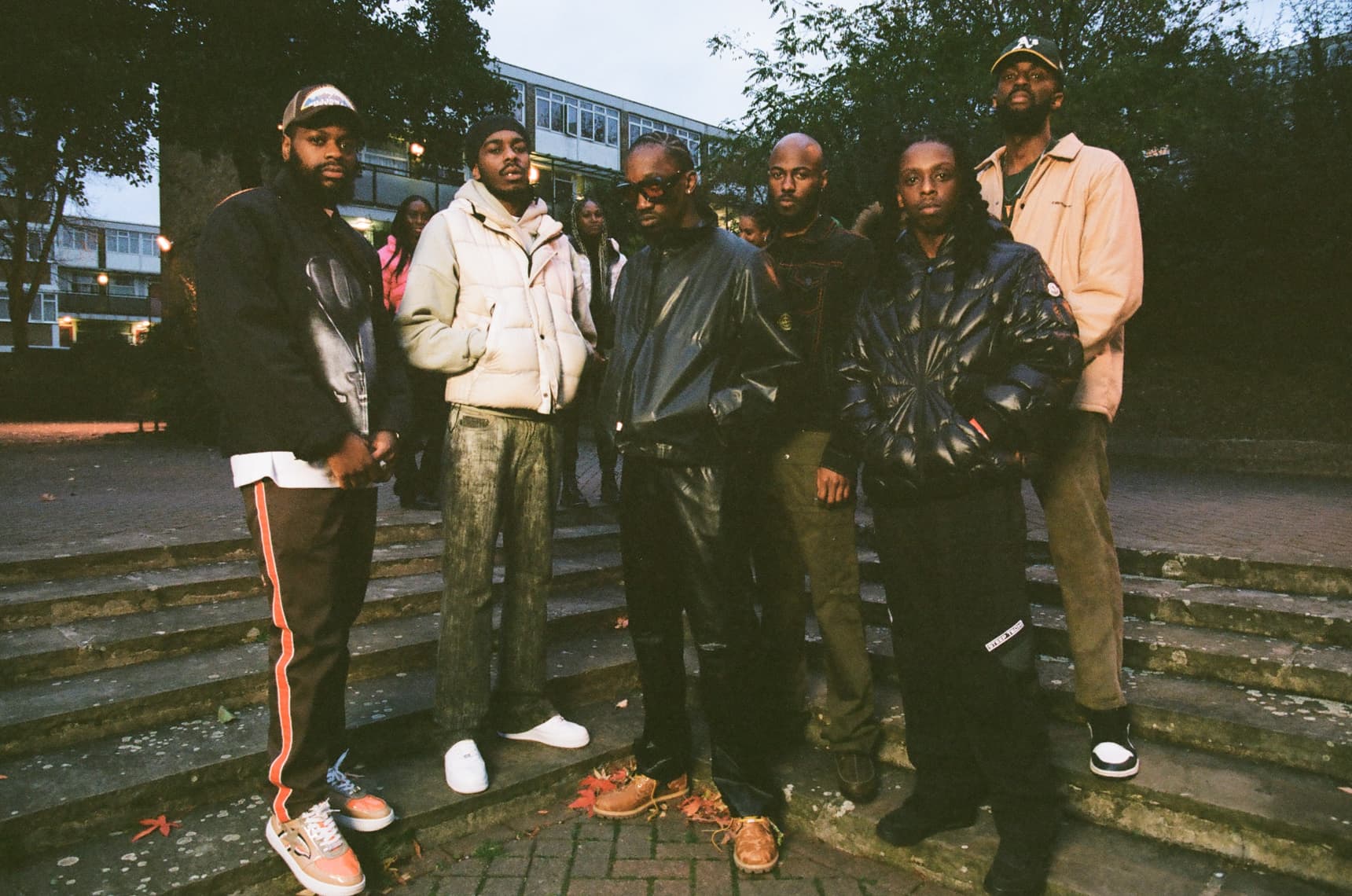 "Even in the drums it's very unapologetically trap, but at the same time the bass could've been a typical 808 that goes with that type of sound," he articulates. "But I said to myself 'let me go for the '80s, analog, approach to the bass, and then you've got an 80s synth to it. Then it goes into a live instrumentation world with the electric guitar."
Seeing this commitment to a song and meticulous approach to sound is something that's come to define Kadiata in all of his creations. It's something he highlights that he doesn't see a lot — the intentionality to augmenting worlds in his music — when he sits in on other producers, it's a distinct marker that he wants to lean into and canvass more. In his world, there are synergies to other art forms like choreography or painting a picture. The vigor that surrounds Kadiata's voice when discussing his production medium makes his intentionality pronounced beyond the words provided in our interview.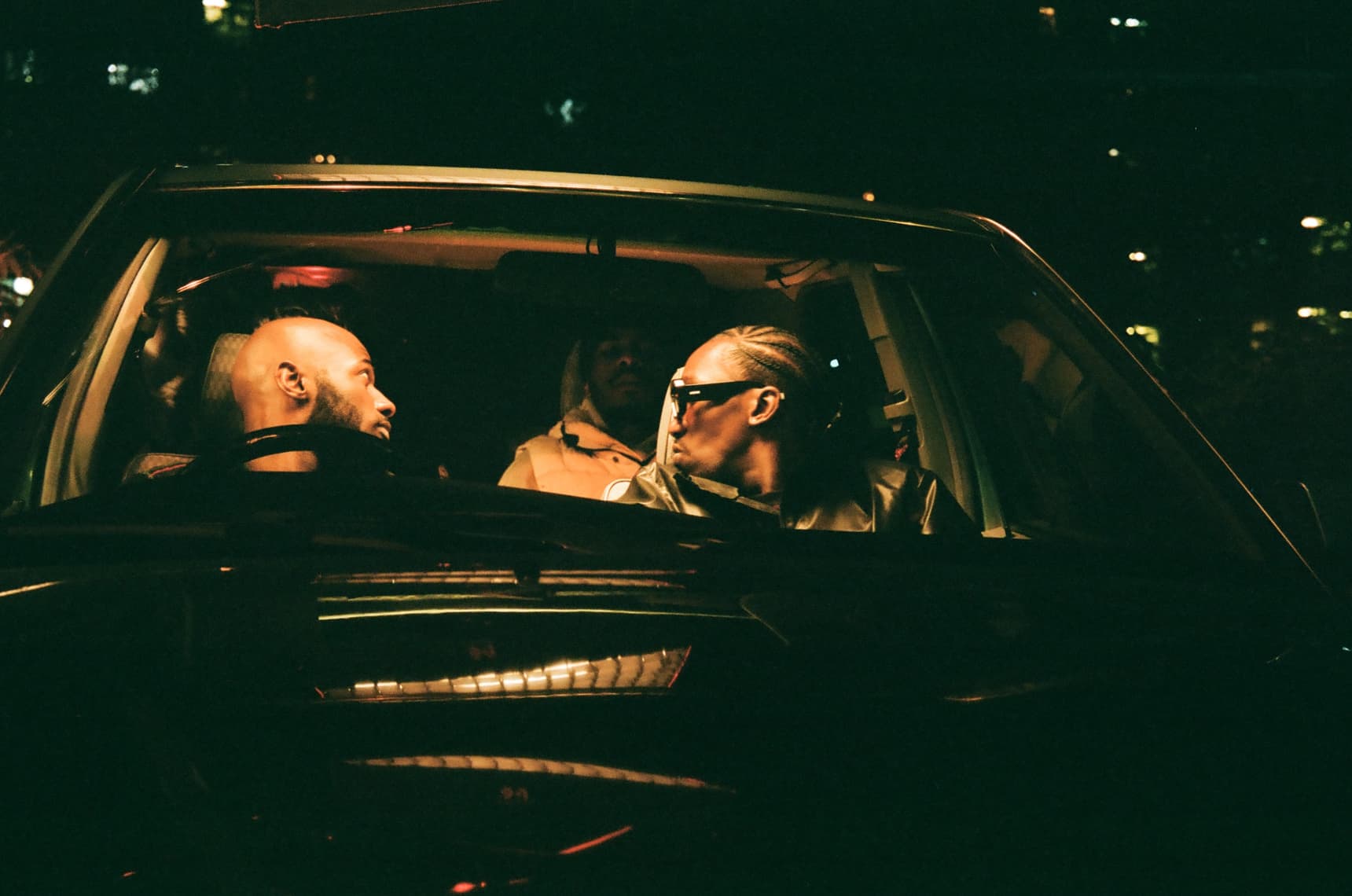 'Don't Be An Opp' in its remixed format feels more ambient than its predecessor allowing the intricate synth more room to exist in isolation. Miles, who provides an auto-tuned opening verse, immediately shies away looking away from me on the verses mention. Assuming I'm going to address the explicitly potent lyrics, he quickly admits that audiences have been exposed to a side of him he rarely has shown before. "It is different, it is more explicit," he laughs. "People have texted me about it and I think fans and listeners will see me in a new light here." Eventually basking in his multifaceted composition in 2023, Miles is more than happy with his approach to the remix and in his contributors. "It was so easy to set up and I knew that when I heard it, I loved the song in a different way, we needed a song for the brothers."
Sam Wise, who heard the song's original iteration a year ago, commended both Kadiata and Miles for their distinct approach to music. "I had to give them their props, so I instantly was ready to go and spin the track for people real quick," he tells me on the phone days later. Adding, what he calls an 'unorthodox' element to the song, Sam leans into cultural markers that west African women would relate to instantly at the start of his verse. "You haven't gained weight, please ignore aunty," he raps, smirking in the song's accompanying visual. It's this relatability, paired with humour that allows the funner sides of Wise to translate to listeners, it's what draws him into a wider audience beyond his ruminations about society and politics. "I want to reach wider audiences this year," he says, hinting at an upcoming collaborative effort with another artist featured on 'Don't Be An Opp'.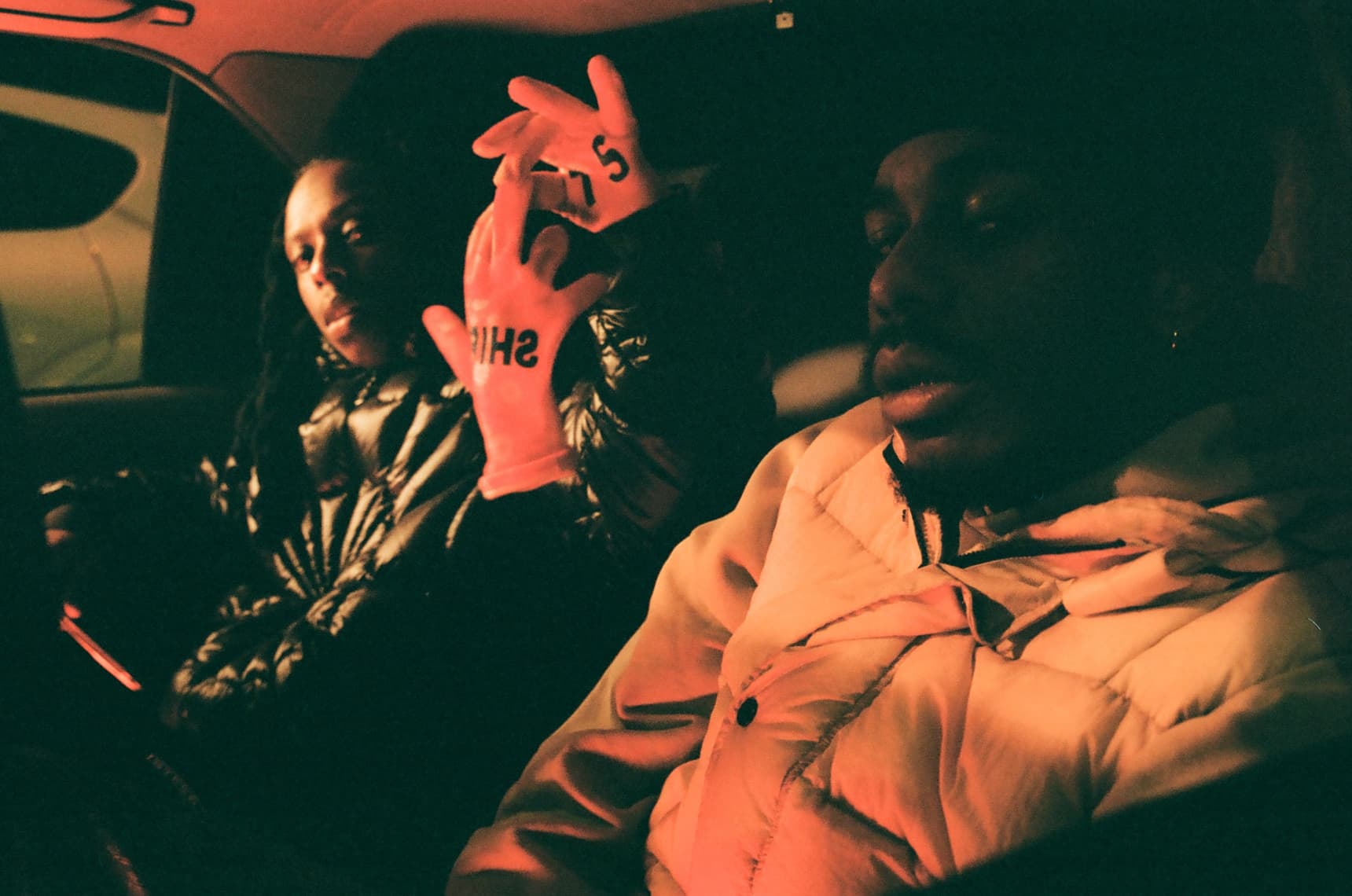 In a similar theme of expansion, Miles will embark on another headline show in London in June, as well as his debut show in Paris 'POPUP!', to him, this year is about going for what you want. "You know what, I think Paris will sell out first," he admits, taking a moment to consider his utterance. In a similar theme of exploration in different markets, the rapper will also continue to nurture authentic relationships in fashion. Having walked a handful of runways clothing label Martine Rose, he says the brand continues to spotlight him and ask for his participation as and when needed.
"They've been good to me and I'm not going to limit what I do as an artist," he shares. Miles' ethos is illuminated further as we finish our food and beverages. "I don't want to be restricted, I want to be known as someone who was brave enough to do whatever he set his mind out to, whether that exists in design, music, fashion, and beyond. I'm a multifaceted creative."

'if not now, then when?' drops February 16 via DMY. Pre-save the project here.