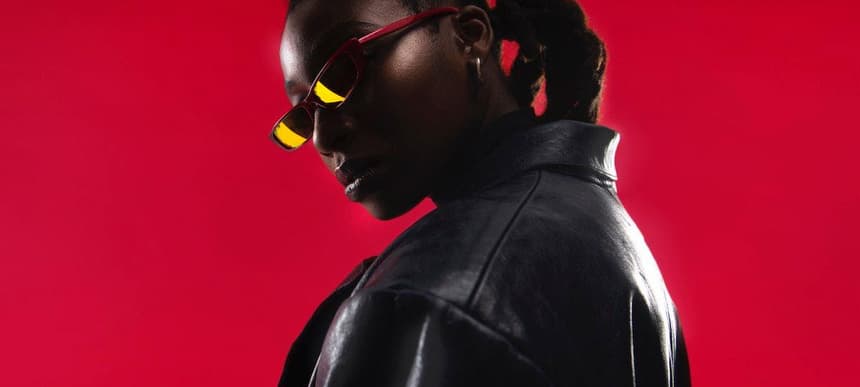 26.10.2021, Words by Maisie Goulsbra
New Little Simz music video, a look at the videos of 'Sometimes I Might Be Introvert' so far
"I knew the answer immediately, but I was adamant I didn't want to talk about it."
Still feeling the rippling effects of Little Simz' masterful album 'Sometimes I Might Be Introvert' (SIMBI) the North-London rapper, singer and actress has shared a music video for 'I Love You, I Hate You'. Simz, actual name Simbiatu "Simbi" Abisola Abiola Ajikawo's film career began with her starring role in Netflix's cult British drug-dealer drama Top Boy, playing Shelly, the carer for Dushane Hill's (Ashley Walters) mother.
'Sometimes I Might Be Introvert' follows a string of other music video releases that are as epic and goosebump-inducing as each track they are made for. Dummy takes a look at the music videos from SIMBI below.
Marking the announcement of SIMBI on 21st April this year, Little Simz unleashed the music video for 'Introvert', a visceral essay about lives lived in the cross-hairs of society, fueled by fear, exhaustion and frustration. SIMBI would follow her 2019 critically-acclaimed, Mercury Prize nominated debut album 'GREY Area' and 'Introvert' was translated into the visual magnificence at the Natural History Museum by director Salomon Ligthelm.
Premiered on 6th May when the country was still feeling the effects of Sarah Everard's murder, and questioning the media's attention to tragedies effecting victims of all skin colours, 'Woman' feat. Cleo Sol was released. Filmed in lush, almost iridescent Technicolor tones, this was a momentous ode to a moving, united form of sisterhood, consisting of Jourdan Dunn, Joy Crookes and Denai Moore as well as friends and cousins of Simz.
This time, stepping behind the camera herself, Simz is responsible for the film's direction. On the song, she says "I love it when I see women doing their thing and looking flawless; I'm here for that! It's empowering, it's inspiring; I wanted to say thank you and I wanted to celebrate them."
Ebeneza Blanche directed the uber-stylish music video for 'Point And Kill' feat. Obongjayar that was premiered the day before the release of SIMBI. The track's cinematic grandeur was matched in the video, filmed in Nigeria featuring a diverse cast of aunties, macho men, dancers, policemen plus Obongjayar and Simz as a Bonnie & Clyde duo.
Premiered on the 25th October and directed by Jeremy Ngatho Cole, the video for 'I Love You, I Hate You' mirrors the vulnerability and emotion Simz expresses on the track. 'I Love You, I Hate You' covers such difficult material that Simz at first refused to write it. She says, "Flo asked me, what do you love and what do you hate? I knew the answer immediately, but I was adamant I didn't want to talk about it."
The specter she didn't want to talk about? Her absent father. "Is you a sperm donor or a Dad to me?" she asks, as a funky guitar riff gives way to vibrant strings and a moving choral climax. "My ego won't fully allow me to say that I miss you" she confesses. "A woman who hasn't confronted all her Daddy issues." As palpable as her anger – and sorrow – are, it's in working through her feelings Simz finds some sense of resolution, as the music video resembles – a young man and a young woman confront their past through art and writing.
'Sometimes I Might Be Introvert' is out via AGE 101, stream here.
Watch the video for 'I Love You, I Hate You' below.
Read next: How I Made: Big Zuu on his 'Navigate' album.