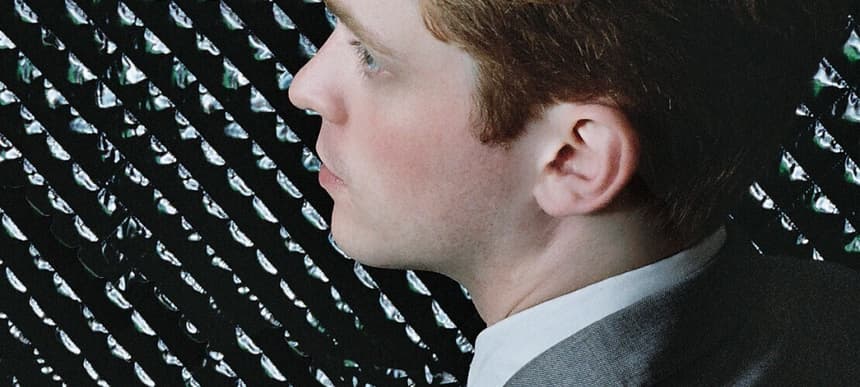 06.03.2014, Words by dummymag
Next: Ghost Culture
There's very little information about Ghost Culture out there. His name suggests some sort of unseen and unseeable mystery, his earliest photos depict him through a distorted lens, and his biography describes him as "emerging from the London fog". The newest signing to Erol Alkan's record label Phantasy Sound, Ghost Culture was introduced to the world via an excellent debut single, Mouth. That single demonstrated two sides to the artist's personality: Mouth married the rhythms and tempos of a low-slung analogue house track with the melodies and vocals of a synth pop song, while its more club-primed b-side, Red Smoke, satisfied the artist's inclinations towards the more psychedelic ends of techno. The follow-up single, Giudecca, was even better: still adopting the pop song a-side/club track b-side of his first single, Giudecca is a jerky electro pop earworm that just gets better with every listen.
In person, Ghost Culture is a lot less mysterious than those descriptions suggest. He's very forthcoming about himself and his music when we meet in East London for his first major interview, and a lot more grounded than his vaporous persona: at the moment, the only thing that's really on his mind is buying a bike.
Known as James Greenwood to his friends and family, the past few years have seen the 24-year-old musician working as a studio engineer "in kind of an old school sense" on other people's records, including on Daniel Avery's breakthrough debut album, 'Drone Logic'. It was actually Avery who catalysed the Ghost Culture project, albeit indirectly – their relationship goes back a few years to Avery's days working at defunct Farringdon record shop Pure Groove, where Greenwood would hang out "and pretend that I knew how to do sound" for the bands that would play in-stores there. Avery hooked him up with a gig working with Richard Fearless on Death In Vegas' sixth album, 'Trans-Love Energies', where Timothy J. Fairplay – Fearless' studio engineer, and one half of The Asphodells with Andrew Weatherall – encouraged him to experiment with a vintage KORG Mono/Poly synthesizer. The noise that came out of the synth captured Greenwood's imagination, forming the foundation of the Ghost Culture sound – it's still the piece of gear that he uses the most. "I owe a lot to that thing," Greenwood says, "I'd heard songs and melodies before, they were all in my head, and then I heard this sound come out of this one synth… I mastered that synth. I really honed in the sound."
It's those songs and melodies that are most important to the Ghost Culture project – Greenwood considers himself a songwriter first and a producer second. "Maybe I'm quite soft. I like a good melody that penetrates." As he began pursuing his own musical endeavours, Avery put Greenwood's music in the hands of Erol Alkan, who not only decided to release it through Phantasy, but also lent his ear and anything goes approach to studio experimentation to help finish off his tracks. When recording the vocal for Giudecca, Erol presented Greenwood with a tannoy microphone ripped from a tank – God knows where he got it from. "I wouldn't have thought to do it, that's the thing!" Greenwood enthuses, "Erol just has these ideas. That's production."
It might seem like he's stepping out of the shadows, but Ghost Culture was never meant to be anonymous – Greenwood just never felt the need to shout about himself unnecessarily, something which led to the weird situation in which Andrew Weatherall, who'd been using the studio next door to Greenwood and Daniel Avery, started rapturously waxing on about this new Ghost Culture guy. "He didn't realise it was me," Greenwood shrugs, "That's the beauty of being able to start something from scratch."
At the moment, Greenwood is working on a debut album. "It's not all 4×4 dance music," he says, before excitedly reeling off some of the more esoteric and experimental avenues he hopes to travel down – a track with a chord change every two bars, tracks with live drums, tracks with no drums at all… "There are way more classically-structured tracks on it. I don't want to make a club album – it's more of a soft, headphones thing." Later, he hopes to move into a live show based around analogue drum machines and synths. "It's a performance," he says, "I'm singing my songs, there's nothing in front of me. I've been to too many gigs where it's just people behind a screen, and it's really disheartening – they could be on Facebook! That was always in my mind with my arrangements – that Ghost Culture was meant to be performed."
Phantasy Sound released Giudecca/Half Open on February 24th 2014.