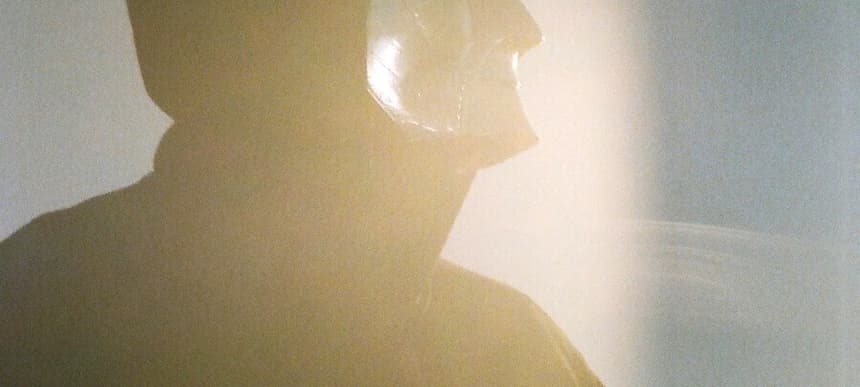 13.03.2014, Words by Anthony Walker
Next: ISSUE
ISSUE is the youngest member of Sick Wid It, the Vallejo, California record company and family-based collective formed by legendary rapper E-40 in 1990 and including his sister Suga T, brother D-Shot, cousins B-Legit and Turf Talk, and his sons Droop-E and ISSUE. Some years younger than the label, ISSUE takes the legacy left, his warped, lo-fi music serving as a good counterpoint to older brother Droop-E's expert and often very elegant modernisations of classic Bay Area rap. His already considerable discography is a picture of an artist slowly developing a style of his own through casual experimentation, an easy sprawl of self-released EPs and mixtapes held together by little more than the fact they all have his voice on them.
Over Gchat, ISSUE tells me that he started producing when he was 11 and rapping at 14, and that the figures in his family tree were practical rather than stylistic influences. "It was more of a thing that I always wanted to do when the time was right," he starts, "I started my freshman year of high school. My pops made me really want to record, but I just waited for when I had all the tools to do it. My brother taught me how to produce and record." Instead, he looked to combine his interests in French electronic acts like Daft Punk, Mr. Oizo, and Justice, psych rock both old (Pink Floyd) and new (MGMT), and introspective cult rappers Kid Cudi and Lil B. The latter is ISSUE's clearest influence, and even as he recedes/rises further into the inner/upper confines of his self-created Basedworld, Lil B has a significant influence on rap as a whole today: revered by indie darlings like Earl Sweatshirt and Mac Miller, and indirectly denting the mainstream when A$AP Ferg took a rehash of his trademark chorus chants, Shabba, to modest success last year.
Others will no doubt continue to try capitalise on Lil B's meme-generating ability, stripping it of the imagination and heart that makes it so compelling in the first place, but ISSUE presents what you can legitimately term a post-Based aesthetic. His Teaholics philosophy is built on individuality, compassion, and tea, his core concept cultivating a "be original, be you type of mindframe. A don't be naive, be wise, sip tea type of mind frame." Most key is his linking of boundless emotional horizons with creative ones, which has inspired his anything-goes approach. You can't call ISSUE a particularly weird rapper when Lil B and E-40 are his forebearers – for one thing, he doesn't veer off the rails aggressively or totally bug out like them – but he certainly does things on his own terms. It sometimes sounds like he's so inward-facing that his music collapses in on itself. On 32 Bars, for example, he turns an opportunity for a dazzling technical demonstration on its head, first by selecting a sweeping synth-pop track by CFCF, and then by weaving through it mumbling with half-formed raps about cars and girls, giving shout outs and talking in third person before deciding he wants to sing the final part. In more lucid moments, like Let Me Do My Thing and Don't Trip on his latest album 'Liquid Wisdom', his message is delivered simply and directly. "There are certain songs I have where one line might be the whole message, you just have to find them," he explains, "Then there are certain songs where I go so trippy that all of the lyrics might not make sense to people, but it means alot to me."
ISSUE often speaks in terms of "vibes" and "grooves", which helps to explain his often idiosyncratic beat selection. His core foundation is the new wave of Cali rap – some of it made by himself and Droop-E – but also he likes to repurpose Boards of Canada, has made a whole mixtape with Manchester producer Big War, and works closely with other European-based beatmakers like Soufein3000, who tend to favour the blissful and airy sounds which he says "helps bring out my inner self." The only requirements he lists for potential beats are nice melodies and, definitely still a child of his environment, good drums with a clap.
His plans for the future are left fittingly open, and he talks dreamily of a move to Paris – for the general lifestyle, but also the cuisine and culture, as ISSUE loves cooking, fine art, and French pop. He also wants an Irish Setter puppy and a Bentley Mulsanne. Ultimately, though, he would just like his music to reach as many ears as possible and be able to tour the world. As for his own Teaholics label, he wants it to grow to be "an office, studio, and distributor all at the same time" – this independent spirit perhaps being the most important part of his rich musical heritage.
Greedhead released 'Liquid Wisdom' on February 24th 2014.