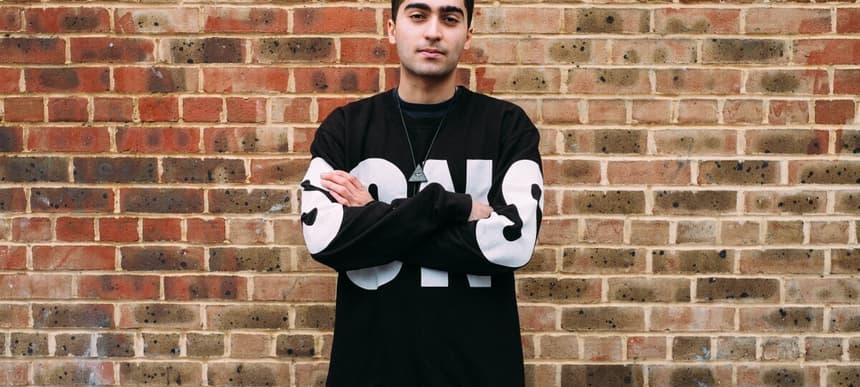 08.09.2015, Words by Aurora Mitchell
Next: Kasra V
Kasra V's music feels nostalgic and warm – tripped out, sweeping pads and spooky boogie melodies being submerged in lo-fi production. It's haunted house, an eeriness punctuating the layers of his tracks, accentuated by the calming low hum of tape hiss. While he's focusing more on his own productions now, Kasra is first and foremost a DJ, starting out at the age of 17 before he was even old enough to be allowed into the places where he was playing.
He was able to work around that though, having friends who were older playing with him. "Anytime there was a gig that I had to play I would go in with them as they were a few years older than me and there would be less chances of me getting ID'd!" he explains. He had just moved from Tehran to London, DJing with his brother and friends who had already had residencies in the city. "It seemed quite abstract and dreamy for me at the time, considering where I was a few weeks before. It was totally another world compared to anything I was used to back at home."
His older brother informs him on a lot of music and he isn't the only person in his family who has had some impact on his musical journey. One of the first things that encouraged Kasra to pursue music was through his aunt and her record collection. A source of inspiration, back in Tehran he would regularly go to visit her and scope out records. "I always remember her room from when I was growing up – it had bookcases which was full of interesting books, tapes and records in which there was stuff from the likes of Vangelis, Jean Michelle Jarre and Grace Jones to name a few."
Building up a collection, Kasra now finds it hard to stop himself from hunting out new records. It plays to his strength though as it means he can play a variety of different sets of disco and house through his bi-weekly NTS show Paradise. "I knew the NTS boys for a while before I had my show and had been chatting with them about doing something, so on January 2014 I did an open air show, then a month after I did my first proper show. Back then I had two names in mind for it, it was either supposed to be called the Paradise show or Midnight Hawaii but I decided to go with Paradise Show," he says of the slot. "I try to get guests who I feel are doing something interesting at the moment, whilst trying to maintain a balance between old and new music in my own hour."
Kasra's own productions have only been shared within the last few months but he's been making music over the past couple of years, previously only showing it to those close to him. Kasra is particularly drawn to interesting vocal samples, plucking lines out from motion pictures to slot in, "I'm a massive film fan and love film soundtracks and soundscapes. I record movie dialogues a lot in general." Following 3-tracker 'The Persian Prince' a couple months back, his new EP 'Atlantis' will be out at the end of the month via Make Love In Public Spaces. We have an exclusive listen of lead track from 'Atlantis', Frenzy, to share with you below.
You can now listen to clips from the whole EP below:
Atlantis is released via Make Love In Public Spaces on 28th September 2015 (pre-order).