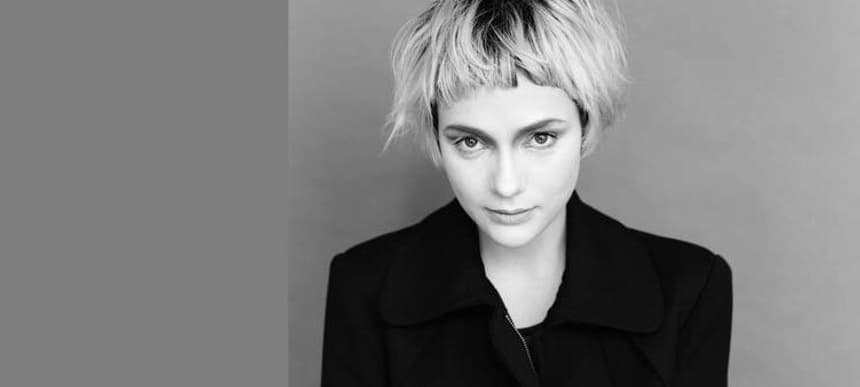 26.10.2015, Words by Natalie /
Next: Malory
When I'm first properly introduced to Malory's music, it's described to me as nocturnal techno and it's definitely in that dark, late night environment that her music makes the most sense. There's some music that loses an element to it when you hear it in the light of day, the dark providing more of a clarification and sharpness on certain sounds. Night time is the setting for her first music video for 'Dah', a track surrounding around a hypnotic, consistent modulated vocal sounding out the track title. It takes you on a trip as Malory walks alone through the neon-lit streets of Brooklyn. Shaking camera movements recreate the feeling of being on an ecstasy trip, making you feel the motion sickness that can come with that distortion in vision. It reminds me of a lonelier version of the video for the early noughties pop perfection that is Rui Da Silva's 'Touch Me'.
Going back to an earlier time in Malory's life, her beginnings in becoming interested in music were very far away from where she's at now. "When I was seven I decided I wanted to do ballet for the rest of my life," she says, "and started to obsess over classical music. I would choreograph in my head to whatever I was listening to and start the music over repeatedly to get the steps right." Unfortunately, while she did train to be a ballet dancer, it wasn't a career that ended up working out for her. She admits, "It took two years of feeling empty and worthless before I picked up a synth module for fun."
There was something that she has translated over from being a dancer to being on the other side and being the person to make other people dance and that was learning "how to obsess over making something perfect until I want to bash my head in a wall! And still love doing it the next day. I think that's passion?" she questions. Now, she has a self titled EP on the way via New York label Godmode – who've recently put out rising artist Shamir. As more and more artist and label relationships tend to develop, it was through the internet that she started to talk about releasing her music via the label. "A week after I put a recording of my first live set on Soundcloud, I got an email from Nick with a lot of exclamation points and an invite to talk music over lunch. I've been a huge fan of the label since the first time I saw Yvette, plus they had just put out a donky techno tape by Alan Watts. They didn't have to convince me to work with them. "
Into the more ins and outs of the EP, she explains to me how it all came together. "Dah" was written and recorded in early January for the Godmode compilation "American Music". In the summer we recorded my set live at the Godmode studio, split up the tracks, added modular synth sequences, arranged and processed everything. Two tracks were put on the back burner for a later release." It's clear that the visual element to her music is also very important as she tells me "Each sound conjures part of a visual in my mind, and as I'm playing the music it all comes together to illustrate a sort of daydream."
We have visuals for EP track 'Oomph, Pt. 3' to share with you for the first time below.
​
Malory plays Dummy Presents alongside Ian Isiah and Sporting Life on January 30th at Elvis Guesthouse, New York (free entry).