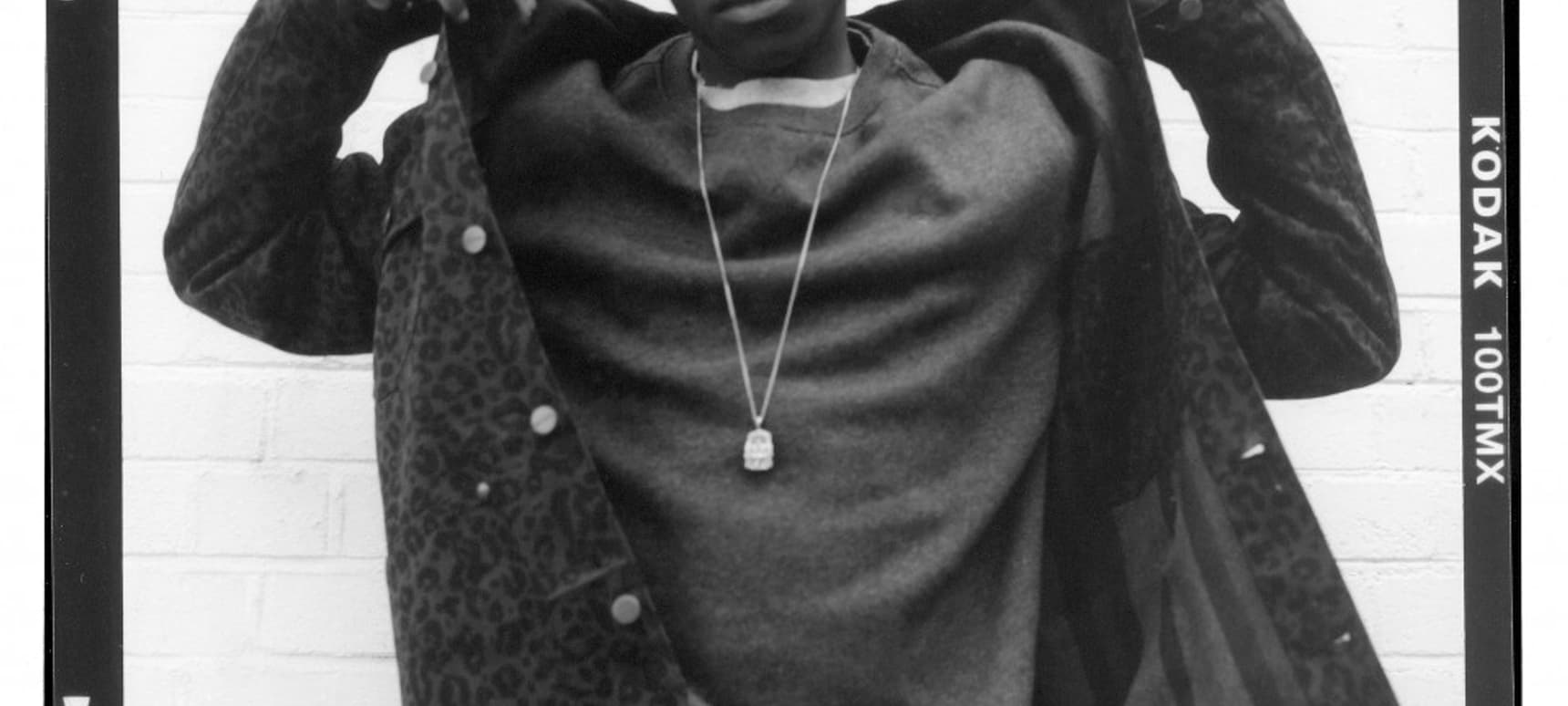 30.07.2015, Words by Natalie /
Next: Rejjie Snow
In 2013, Dublin rapper Rejjie Snow dethroned Kanye West's 'Yeezus' from the top of the iTunes hip hop chart with 'Rejovich', his debut EP. It was quite a feat for the then 20-year-old, who previously worked under the name Lecs Luther. But, just as his stock was rising and his reputation was built, things went a little quiet and like so many, Rejjie (born Alex Anyaegbunam) passed from sight. With no new music in two years, his silence echoed the all-too-familiar story of a promising artist left on the cutting room floor. So, what happened?
I call Rejjie a couple of days after he's been in the studio recording new material. He sounds lethargic when he answers and admits he's just woken up. "It was my friend's birthday, so we had a couple of drinks." With no sympathy for his hangover, I ask him where he's been the past two years. "I've just been doing other things aside from music. I had to deal with dropping out of college, although I didn't want to. I had some pressure from my parents." Enrolled at a university in Atlanta, Georgia, Rejjie was playing football and studying film and design on a scholarship in the States while music warmed the bench. He talks about the period with a casual air, but beneath the sleepy demeanour lies a 22-year old who seems too precocious for his own good
Returning with the boom bap All Around The World in June, Rejjie's move from the margins is what he calls "a statement, a catchy song to get everyone involved again." Now releasing on Honeymoon, Rejjie discusses his experience with Kaya Kaya Records and Elton John's Rocket Management. "They didn't know what to do with me!" he laughs. "I was drifting by in between all these weird people. They felt it too, though. They gave me strange opportunities, and I wasn't convinced. Everything was static." Now that school's out, 2015 is a fresh start, the first year in which Snow feels creatively emancipated; and control is everything to him. "For a musician that's all you have these days – any place that takes that away from you is pointless."
He carries himself like a perfectionist and talks about his meticulousness to the very last note of his work (his album is done, but he "might re-record everything," just to make it "better"). He's cautious to talk in-depth about the album but says that it's all about love and death. "When you listen to it, the next single sounds unlike anything done before. I'm trying to make everything more interesting". He expresses sorrow on the lack of boldness in pop music, adding: "I'm down to take risks, and the next single is just that."
As a black Irish rapper, Rejjie admits Dublin "makes you grow up fast." He sounds settled and emboldened in London, which he calls his second home. "I'm pretty confident with my music and that it's going to work. I just had to learn to trust myself, and now I do. Now I'm ready to make it pop," he says. While Rejjie remains relaxed and stoical about his output, he's aware of the impatience and support he generates from his fanbase. It's a journey that began in Ireland with his friends, and if his latest video is anything to go by, then everyone is invited. "If you fuck with me, you know I'm not selfish with this shit," he states. "It's a blessing that people want to get involved and have supported me from the get-go. It's about giving back to the people." For Rejjie, success only counts if it means others can share the spoils.
Rejjie Snow plays Wastelands Festival in Ghent, Belgium on August 8th 2015 (tickets).