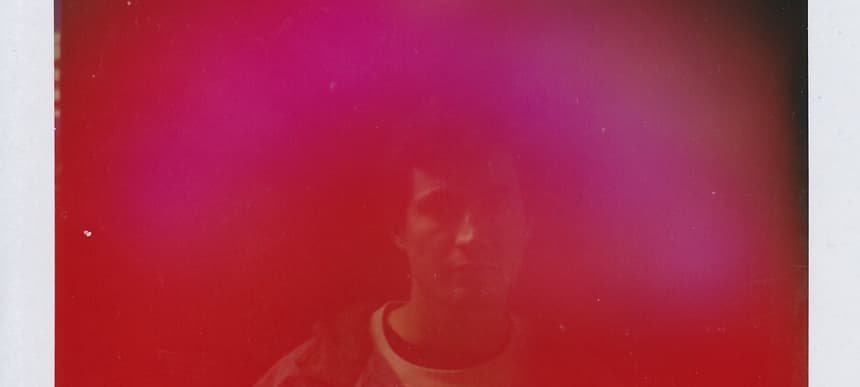 08.12.2017, Words by dummymag
Next: Sharp Veins
William Harrison King aka Sharp Veins is a US producer operating in exciting new territory. Based in New York but hailing from Alabama, he first reared his head in early 2014 as one of a number of producers caught up in the newly-international Boxed network of instrumental grime producers. 'Visit Me' (under his William Skeng alias) sampled '90s duo Changing Faces for a gorgeous piece of chipmunk R'n'G, but it wasn't long before a bunch of intriguing Soundcloud loosies found King drawing from more diverse sources and changing up his sound. His 'Functions of the Now' mix for Truants was a revealing insight into his listening habits at the time – the likes of Autechre, Lee Gamble and Actress, featured alongside avant-garde composers William Basinski and La Monte Young.
Sharp Veins' first release proper was Inbox Island. Released in 2015 on Glacial Sound – then home to the likes of Rabit and Murlo – the EP was a meditative, left-of-centre take on the instrumental grime sound that fulfilled all his early promise. Tracks like 'Water Logged' and 'The Seeing Palm' revelled in intricate sound design, taking samples from noise and drone recordings and playing around with glitches and degradation. Then there was 'Missing Sun' – one of the most underrated bangers I've heard in recent years. In its own quiet way, Inbox Island felt like an important release – too singular to spawn many direct imitators, it still helped to usher in a wave of experimental club records that don't actually have much to do with the dancefloor.
Then, relative silence, punctured only by a contribution to Weightless Vol. 2 (on Mumdance and Logos' Different Circles label) and a superlative all-originals Dummy Mix which we described as "a chopped up, distorted and crushed snapshot of Sharp Veins' work". Never one to settle for mediocrity, King built it out of feedback loops, field recordings, unused stems and data turned into noise. In retrospect, that mix laid much of the groundwork for his latest release, one which announces him as among the most exciting musicians working in experimental electronic music today.
A six-track EP that feels so much more substantial than its runtime, bleeds colors and puddles is Sharp Veins' first record in over two years. After a bidding war for his music allegedly (and unsurprisingly) took place, King ended up signing to the forward-thinking UNO NYC label, also home to the likes of Gobby, Mykki Blanco and Chino Amobi. bleeds colors and puddles builds on the innovations of Inbox Island but pushes its sound into completely new territory through violent processing and omnivorous eclecticism. Stuffing each track full of ideas where previously a handful seemed to suffice, the end result is pretty uncategorisable, and cements Sharp Veins' status as something of a sonic outlier.
Reading about King's new processes at least partly explains the long wait for this record. He not only designed and built his own synths, but also developed a unique sampling method based around opening free-use images in a text editor, then importing the resultant raw data into Audacity and carving pieces out of the chaos. Echoes of ambient and classical make themselves felt in the record's dynamics – a kind of restless, shape-shifting amorphousness suggested by the EP's stylistically disparate artwork. Sharp Veins' music is often at its best when working with contrasts, and so it proves here, as he walks a thin tightrope between beauty and ugliness. As glossy melodies slice a path through thick clouds of noise, what's most surprising is the amount of raw emotion conjured up – a new addition to King's arsenal and one that hints at intriguing new possibilities doubtless still to be explored.
Follow Sharp Veins on Soundcloud.
Check out Dummy's curated playlists on Spotify.