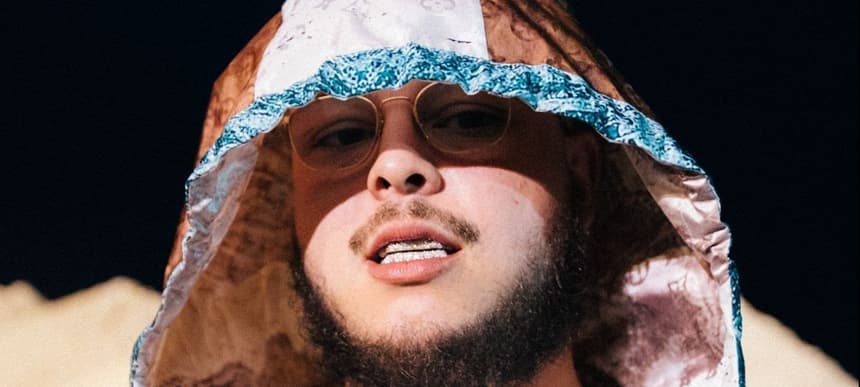 01.10.2021, Words by Billy Ward
Potter Payper's 'Thanks For Waiting' mixtape is the beginning of a bold new chapter
"I'm back in that space again to do even better for my album..."
Back in 2017, facing a prison sentence of up to five years on drugs charges, Potter Payper penned a letter to the fan base he had spent the last decade building up with his iconic road-rap freestyles and mixtapes. In it, the Barking-born rapper made a promise that once he was freed he would fully dedicate his life to music and not make the same mistakes that had led him to one of the lowest points of his career. More than just his most star-studded and ambitious project to date, his new mixtape 'Thanks For Waiting' is a reminder that he stuck to his word of honour and then some, completing one of the most prolific UK rap comebacks in recent memory.
Potter must've had his work cut out when brainstorming ways to live up to the anticipation and buzz that was rightly surrounding him after last year's 'Training Day 3' rocketed to No. 3 in the album charts. At eighteen tracks long, 'Thanks For Waiting' is by no means a short project but the rapper still managed to trim off a quarter of the length of his previous release, which consisted of twenty four songs.
Offering a more streamlined and neatly put together body of work, one of the most noticeable changes on the 30-year-old's new release is the mouthwatering selection of features across the track list. Since his come up, the Barking emcee has largely trod his own path with the solo projects and tracks he has put out, however, 'Thanks For Waiting' opens up the studio to some of the UK's biggest names, such as Unknown T on 'Eastender'; Digga D on 'Take That'; M Huncho on 'Catch Up' and NSG on 'Plain Clothes'.
"The inspiration behind the tape is to elevate my sound and take it to the next level whilst still remaining true to it. The features are all natural and organic, I'm thrilled by how they have all turned out. The process of bringing it all together was intense, we had writing camps, long producer sessions and I spent a couple weeks in a residential studio ensuring we got it all right," says Potter commenting on the creative process of the mixtape.
"There was a lot of trying new sounds, ensuring other peoples sounds gelled with mine and just general hard work. I wanted to dig deep within myself after Training Day 3, which went amazing, to level up and I'm back in that space again to do even better for my album," he adds.
Lyrically, Potter's output on 'Thanks For Waiting' is as show-stopping as we've come to expect over the years. Awash with gritty depictions of road life and living in the fast lane between temptations and commercial success, the most striking aspect of the rapper's pen game is his unapologetic authenticity and stone cold delivery. Tracks such as 'Johnny On The Spot' and 'For The Block' sees the rapper at his naked best, relying on nothing but a simple beat and his devastating flows to reclaim his throne as one of the most gripping story-tellers the UK rap scene has witnessed in the last ten years.
As his major-label debut, since inking a deal with 0207 Def Jam, the project effectively strikes a balance between retaining his raw trademark style and aiming to replicate the commercial success of his last release. The rapper is already turning his attention to his next album and 'Thanks For Waiting' is a sign of what's to come, lighting the touch paper on a bold new chapter for the Dagenham lyricist.
Stream 'Thanks For Waiting' by Potter Payper below: