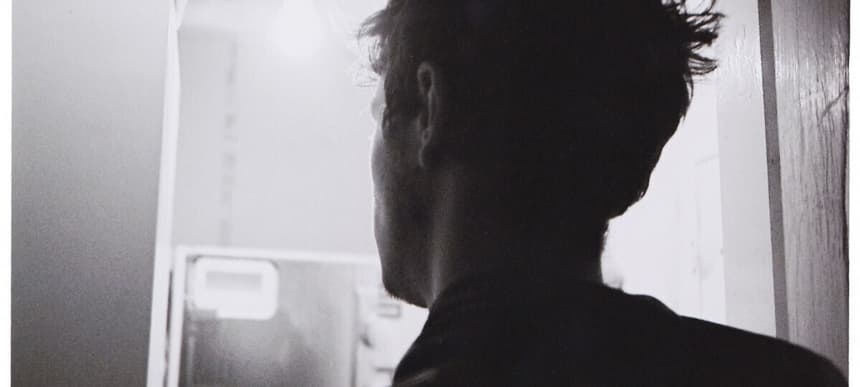 29.08.2013, Words by Aimee Cliff
Profile: Astral Black's new cassette series shines light on "criminally overlooked" producers
In curating a series of cassette tape releases for the new Astral Black roster, label-head Jon Phonics saw a chance to release music from fellow producers who he sees as "supremely talented and criminally overlooked". With tapes from Edinburgh producer Jaisu this month, and from Manchester's Opal Block and Glasgow's Inkke coming in late 2013, Jon Phonics's ambitions for Astral Black follow a fairly familiar DIY template. It's a group of friends who met and bonded through a love of music production, and saw that they best way to release their music was to not only do it themselves, but do it together in a way that they see best fits their sound: beat tapes.
The concept of the project taps into the listeners' love for a physical product with an astute awareness of the niche nature of the label's aesthetic, as well as how changing buying and listening habits have affected small labels and their output. Though recent figures show there's a potentially growing appetite for independent vinyl releases in the UK, Astral Black have taken the step of releasing cassettes first, vinyl second: testing the water of how their sound can best reach their audience, and how the format can best represent their sound. It's an interesting move for a new label – grounded, realistic, yet still passionate in their aims for what the relationship between sound and product can achieve.
As a limited run of one hundred cassettes for each release, the specially designed artwork is a key element. Speaking about his intentions, Jon Phonics sees the series as not just "the perfect physical way to present our 'beat tapes', but also a great way of releasing a physical product for listeners to hold, look at and become immersed in whilst listening to the music. I've always been interested in the complimentary relationship between sound and visual art. When I see a badly designed record sleeve, what I really see is a missed opportunity. One of my oldest and dearest friends, Oscar Whale, is responsible for the label's visual identity. Growing up together I guess it's inevitable we have similar tastes, so with this series I've given him the music, told him to vibe with it, and given him carte blanche to do whatever he feels inspired to do." The final run is rather lovely: a three-layered pattern formed using stones and crystals in the screen-printing process to give it a warped effect. It's a hazy melting together of contrasting, electric colours that warmly reflects back on ethos of the first release of the series, Jaisu's 'A Short Album'.
"I've always been interested in the complimentary relationship between sound and visual art. When I see a badly designed record sleeve, what I really see is a missed opportunity." – Jon Phonics
The Edinburgh-based producer – whose production work for Danny Brown, nods from 988 Keys and Alchemist, and recent radio championing from Plastician, Eclair Fifi and Scratcha DVA – is being marked out in production circles as a name to watch, and potentially in a new wave of contemporary Scottish hip hop drawn on, mutated by and thrust out into the world by fellow Scots LuckyMe. 'A Short Album' is a studied exercise in classic hip hop beatmaker lineage, with various nods to modern electronica, soul, funk, and jazz scattered throughout in his immutable, sample-based style. After speaking to both, it becomes clear that it's a love of hip hop and its constant variations that drew Jaisu and Jon Phonics together, and what solidifies the Astral Black project.
"I met Jaisu about 5 years ago at a beats night in Birmingham we used to attend called Louis Den", says Phonics, "and we instantly clicked. I've always been massively inspired by and in awe of his productions, but when he sent over some music after a brief hiatus I could tell straight away that he'd taken his sound to a whole new level. Where other producers will chop a sample and then add a few synths for extra layers, Jaisu will just use another record instead. It's crazy. I think applying that 'Bomb Squad mentality' to the sound he had already cultivated brought his whole style together. We've been conspiring for some time to put something of his out together, and this tape is the final product of that."
To mark the release of 'A Short Album', Dummy are pleased as punch to present an exclusive stream of a track from the album (Suite In D Minor League, in the player top left, and available to download here), as well as a short film of Jaisu at work (below) and a quick chat with the man himself.
Hi Jaisu, please introduce yourself and tell us a little about what you do.
Hi, I'm Jaisu and I'm from Edinburgh! Some people know me from a series of beat-making videos on YouTube put together by my friend and talented filmmaker Andy Brown, back in the days of Myspace Top 8s. I built up a small following in online production circles: participated in beat battles, performing at live events and spending a few years selling beats and producing for rappers. Now I've released 'A Short Album' on Astral Black, with the help of Jon Phonics.
What inspired you to start working as Jaisu, and what do you see the Astral Black project as?
I've been Jaisu for as long as I can remember. It's a name I used to write in graffiti, and when I got into making beats it stuck. 'A Short Album' is a reflection of where my head is musically located. Sound-wise it's an extension of my previous work, but with the intention of being listened to as instrumentals as opposed to being pitched to rappers. Jon Phonics and I been friends for years, and we often discussed putting some of my music out. We've always swapped folders of beats and late last year he sent me one called 'Rugers', and said he was actually putting it out on cassette. It made perfect sense given the "beat tape" aesthetic. As Astral Black came together, it felt only natural that I was involved.
"I might grab ten different records at random and use something off each one within my beat. I like it when I play my music for people and they aren't sure whether I'm sampling or not." – Jaisu
How do you feel 'A Short Album' has turned out, and what inspired you whilst making it?
It's not really like I sat down and wrote a bunch of music with the intention of it being released. Some of it is new stuff, some is over a year old. I just tried to pick beats that I felt worked as a project and reflected where I'm at right now musically. In terms of influences there are the obvious answers – like Madlib, Dilla and so on – but more and more I find myself listening to less rap music and gaining my creative influences from elsewhere. I listened to things like Tortoise's 'TNT' album, so I wanted to channel a similar energy in my beats. I'm not about to go out and buy a pair of marimbas though.
How would you describe your production technique?
When I turn my MPC on I start with a blank canvas. There are no sounds built in, so I'll have to fill up the memory with what I find as I go along. The approach can be different each time, but it just starts with hearing something and building on that idea. I'll use several different sample sources together when making a beat. I might grab ten different records at random and use something off each one within my beat. It's definitely a throwback production style, but I've still been influenced by more contemporary hip hop producers who don't necessarily follow this kind of process, and who might not even sample at all. I like it when I play my music for people and they aren't sure whether I'm sampling or not.
How do you feel the reception to 'A Short Album' has been so far, and what's next for you?
It's been really well received so far! There's been lots of complimentary things said about it, sometimes from people I maybe wouldn't expect to be into it, and that's really humbling. Eclair Fifi played a track on her Radio 1 show, which was awesome. 'A Short Album' was always intended to be a prelude to my vinyl EP that we're dropping next year. There's more rappers involved with that so it takes a little while longer. We've already got some music ready but I'll be finishing that up, making more music and hopefully getting out and playing shows. I just did a mix for Plastician's show on Rinse FM and I'd like to do some more mixes and explore that format a little further.
Astral Black will host two launch parties for 'A Short Album'. As well as Jaisu and Jon Phonics, the first, at La Cheetah in Glasgow on Friday 6th September, will include sets from S-Type and Inkke (more information here); the second, at The Alibi in London on Thursday 19th September, will feature Slugabed, Budgie and Aphotik (more information here).