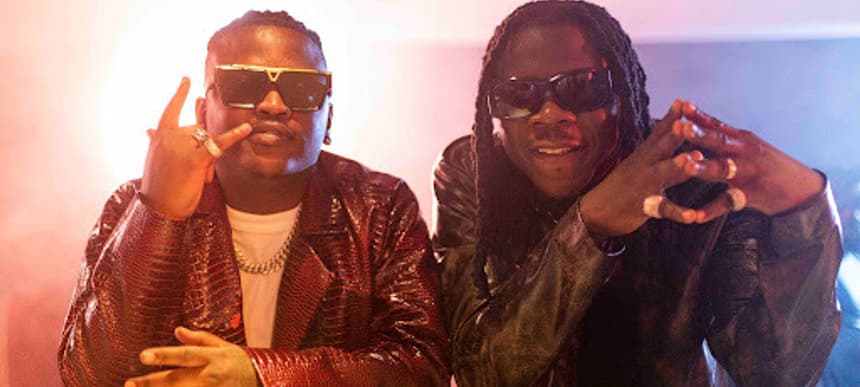 07.03.2016, Words by dummymag
Prosumer's guide to the perfect apple pie
Now most of you probably already know Prosumer as one of Europe's best and most well loved house DJs, which is completely accurate. Hailing from Germany but now taking up residence in Edinburgh, he's had both original material and remixes released on labels such as Playhouse, OstGut Ton, and Hotflush with regular sets at some of the finest clubbing establishments throughout the world. However, you probably didn't know he loves baking…with a certain soft spot for apple pie.
In probably one of the best artist-generated features to ever grace our website, the producer gives Mary Berry a run for her money by sharing his well-loved apple pie recipe, inspired by a childhood family friend.
Over to you, Prosumer…
Many years ago, I was still a kid, me and my dad were invited for dinner at a family friend's house. Her name was Lotte and I loved her dearly. I don't remember the main dish but the side was lamb's lettuce with lardons, with just the perfect balance between the bacon and the acidity of the vinaigrette. As pudding, there was the original version of an apple pie that I still make today. The recipe has slightly changed over the years but basically, that was my first encounter with what for for me, is the perfect apple pie. It is French tarte style – so quite simple, rustic and easy to make, but there's a certain elegance to the crispy thin dough and the combination of the tart apple with the caramelised topping. The result is a soft apple interior finished by a crusty exterior.
What you will need:
4 to 6 apples
150g flaked almonds
100g brown sugar
130ml pouring cream
210g strong white bread flour
125g unsalted butter
4 tablespoons milk
one and a half tablespoons vinegar
one small egg
butter for the cake tin
baking parchment
icing sugar
Of course, the choice of apple is really important here. I like it when there is different layers to taste, so I like a rather acidic apple for a pudding. "Belle de Boskoop" or simply "Boskoop" is my number one choice for this cake. Next to the taste just being right for this, this kind of apple offers some advantages: it stores really well and it's vitamin C content is four times that of a Granny Smith or Golden Delicious, plus it is low in allergens. Unfortunately, I don't find it too often in the UK but Bramley works fine as a substitute. Go for sour and robust. Of course, you can go for any apple but the result will be a different one. You will usually need four to six apples for this.
The ingredients for this cake's dough include one that is a bit unusual. The addition of vinegar will help the dough to get more flexible and stretchy, which will make it more thin and crisp for the cake. Cider vinegar is of course ideal here, but other white vinegars will work fine as well. Another helper on the way to get the dough really thin and stretchy is the use of strong bread flour. Its content in gluten is higher than that of regular flour. Of course you can go for regular, though you might find it harder to get the dough really stretchy.
The topping will add a subtle stickiness and enough sweetness to the pie. Preparing it first and letting the almonds soak up some moisture will keep them from burning in the oven later.
Dry roast 150 grams of flaked almonds so they become golden but not brown. Take off the heat, add 100 grams brown sugar and a pinch of salt, then mix well. Let cool a bit and and then add around 130ml of pouring cream. Stir and set aside.
Work the following ingredients together into a dough:
210 g strong bread flour
125 g cold butter, cut into small pieces
4 tablespoons milk
one and a half tablespoons vinegar
one small egg
It'ss completely fine to use a kitchen machine for that. We are looking for a flexible dough, and that needs some kneading. Keep mixing the ingredients is as described for about two minutes and if the dough is too moist and sticky, add a little flour. Continue mixing. Once the dough has formed one ball, leaves the sides of the bowl clean and you can tell that the flexibility has clearly increased, wrap in clingfilm to avoid it drying out or a skin forming and then put it in fridge to relax and cool. Cooling the dough again will help you get a thinner layer later.
Peel your apples, quarter them, core them, cut them in eighths and then slice those. The way you cut your apple will also strongly affect the character of the cake. The thinner you slice, the more the apple will melt while baking. You want to make sure that there is still texture and chunk to it but that it also comes and holds together. So I usually slice my eighths about 4 mm thick.
A nice variation to this pie for winter days is to add a hint of cinnamon or nutmeg to the apple mix.
Choose a wide-ish and shallow cake tin, ideally one for a french tarte. Mine is 28 cm diameter. Butter it generously. Get the dough out of the fridge and give it a good kneading with flour dusted hands on a flour dusted surface.
Divide the dough into thirds, two thirds will be used for the bottom layer and one to top the pie. Put the dough between baking parchment and roll out to the desired size. If you don't trust your sense of proportion, a nice cheat is to draw the outline of your cake tin onto the parchment paper with permanent marker (make sure that that side is facing away from the dough). Peel the top layer of parchment paper off the dough and line your cake tin with the dough. That is quite easily done by just turning around the parchment paper, the though will still stick to it, position it on the cake tin and peel off the top layer of parchment paper.
Bring the dough up to the sides, make sure you don't have air bubbles under the dough. Sprinkle on one to two hands full of breadcrumbs, this will absorb excess moisture and keep the pie from getting soggy. The more watery your apple is, the more breadcrumbs you will need. Distribute the sliced apples evenly up to the rim of the cake tin and cover with the second sheet of rolled out dough, again by transferring from the parchment paper.
Cut off the excess dough on the sides and tuck under. Pierce the cover several times with a sharp knife to let the hot air escape when baking.
Spread the almond mixture evenly on top and bake at 210°C with the fan setting in the lower third of a preheated oven for 40 minutes. Take out to cool.
You can serve this pie slightly warm or let it fully cool. Do not serve it too hot, as the apple will be too runny for that. Sprinkle on a little icing sugar. You can serve it with vanilla ice cream, clotted cream, or ice cream is also wonderful with it. Unsweetened whipped cream is my personal favourite though, just simple and good. Clotted cream will make it more voluptuous, yet sour cream can be a refreshing alternative on warmer days. Enjoy!
Prosumer plays the Love International warm-up at Marble Factory, Bristol on March 11th (info) and has been confirmed for Gottwood 2016 this June (info).