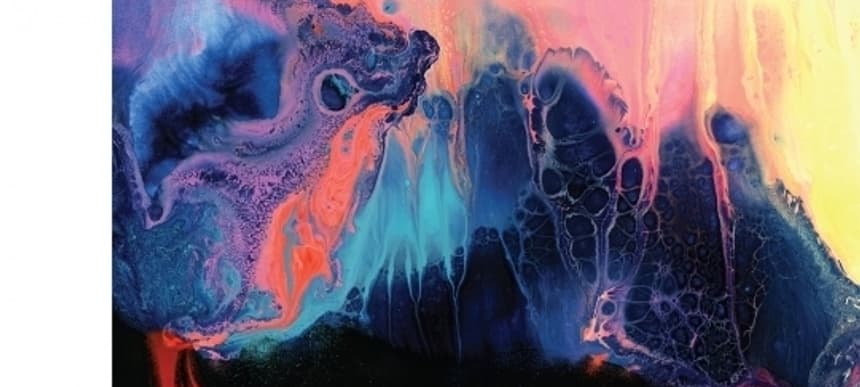 16.08.2013, Words by dummymag
Shigeto - 'No Better Time Than Now'
Though you could be cynical about it – as a neat back-story fills an album's need for a USP in a crowded market – it's still true that a strong bit of narrative or context can only really aid a new release. It's not that there's anything particularly extraordinary about the background surrounding Shigeto's (Zach Saginaw) new album 'No Better Time Than Now' – in fact it certainly carries less weightiness than the tracing of his ancestral lines on 2012's 'Lineage' – but Saginaw's describes crucially how the record was birthed through a melting pot of life changes: reaching 30; the end of a relationship that had been a part of his life as long as the "Shigeto" project has and moving back to Detroit from Brooklyn. All of these are touchingly genuine, real life things that most people, artists or not, go through, but what makes this background relevant – not least on a mostly instrumental work – is how much Saginaw's urgency in dealing with these changes can be heard, resulting in a work that's fresh and honest in its personal and artistic growth.
A drummer through and through, the greater focus on live recording for 'No Better Time Than Now' allows Saginaw the space to display this in full colour. Ringleader's extended undulations risk running low on pep, but instead it becomes a transcendent free-for-all as it blossoms in layers of pounding drums. By the time the title track unfolds in a similarly insistent manner, Saginaw's state of mind, one urging to start afresh, sounds out in every snare. What comes out through this is a maximalist mentality, but not in the sense of the Glasgow school of sherbet-dipped synths and video game soundtracks. As 'No Better Time Than Now' unfolds, it feels as if Saginaw is building on the notion of sourcing rhythms from anywhere, with the atavistic leanings of Ritual Howl only one example of this being brought out through its many-layered scatty chimes, circling above its bedrock of hip hop boom-bap.
When asked for his take on the state of Detroit in our recent Quick Catch-Up, Shigeto downplayed some of the fervour around the recently bankrupted city, noting the media's tendency for exaggeration. Even so, it can be said that hearing of someone moving back to Detroit isn't that common – and there's still something powerful about listening to Detroit Part 1's thumb piano lines, both childlike and ominous, with images of the city's past and present in mind. But this isn't an album to drag too far from the personal. Crafting melodies may not be Shigeto's immediate strength, but Miss U and Silver Linings – titles that are put to good use – are understated reflections on heartache and the search for new beginnings.
Shigeto's work so far has really felt overly tied to scene specifics, which judging from his description of leaving Brooklyn for Detroit as resulting in feeling "less attached to the hype and noise", he's more than content with. But 'No Better Time Now' can be thought of more widely in relations to instrumental hip hop's merging with jazz, and the aftermath of the LA beat explosion. Alongside Kelpe's 'Fourth: The Golden Eagle', what these albums have reminded us of this year is that new ground doesn't have sourced by trying overtly to be the wildest or the most revolutionary, but can come from a simple focus on the depths of live recording and musicianship. The matching of this with a personal as well as artistic urgency has resulted in Shigeto sharing easily his most accomplished offering to date.
8/10
Ghostly will release 'No Better Time Than Now' on the 20th August 2013.